Brandon Sklenar is an American actor from a mixed background. Known for his consistent ascent on the ladder of success, he also comes from humble beginnings. Altogether, he didn't get fame handed down to him by famous parents. Sklenar has worked pretty hard to stand in the hall of fame with movie icons, a dream he began to nurture from a very young age.
Sklenar made his acting debut on the big screen with a small role in Cornered. Thereafter, it didn't get any easier getting roles, but he kept pushing. From the silver screen to the small screen, Sklenar continued to scout for gigs. The brilliance he exhibited in depicting his assigned characters kept him relevant until his breakout role in the Yellowstone spinoff series, 1923. Brandon Sklenar is now rubbing shoulders with industry bigshots, as seen in some of his latest projects, including It Ends With Us alongside Blake Lively. Explore more facts about the American actor here.
1. Brandon Sklenar Was Born In New Jersey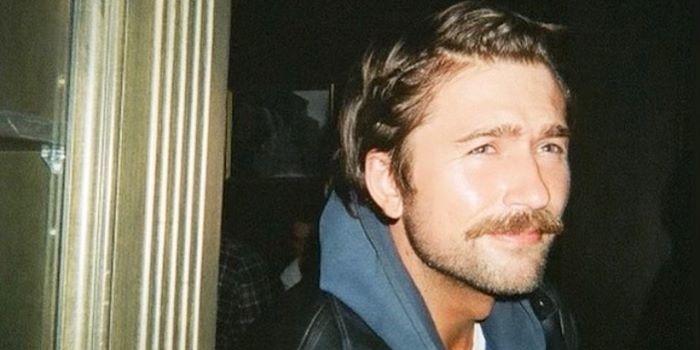 Born in the United States of America on January 29, 1991, Brandon Sklenar is an American by nationality. He was born and raised in northern New Jersey. Aside from his American nationality, Sklenar is of Czechoslovakian descent from his maternal side. He also has a cocktail of English, German, and Italian heritage.
2. He Is Over Six Feet Tall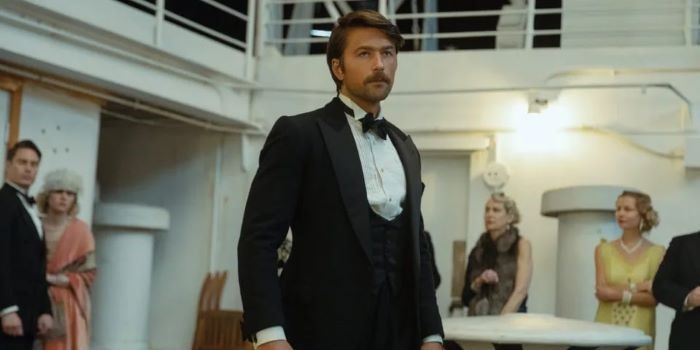 Bradon Sklenar has all the trappings of a movie star, especially in terms of physical endowments. The 1923 actor stands at an impressive 6′ 2″ (1.88 m), accentuated by other features like brown eyes and a well-sculpted and toned body. His other body stats can't be confirmed at this time. B ut the actor sports an athletic physique, weighing about 92 kg.
3. He Was Raised By A Carpenter and A Hair Dresser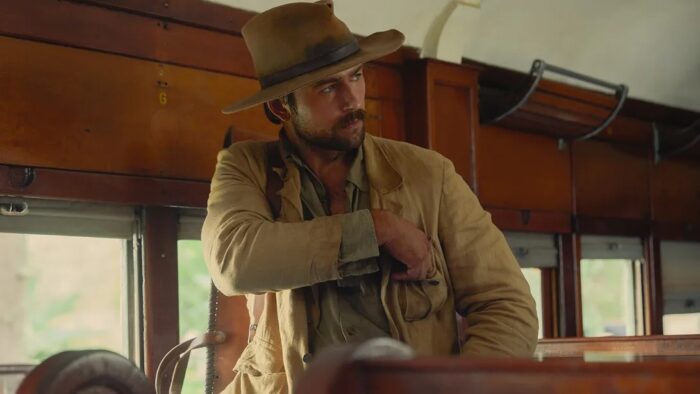 Growing up in his northern New Jersey home, where he was raised by his parents, Bruce Feakins (father) and Francine Sklenar (mother), Sklenar didn't have a celebrity to look up to. His parents earned a living in modest professions. Specifically, his father worked as a carpenter while his mom was a hairdresser. Nevertheless, Sklenar held on to his big dreams of excelling in the entertainment industry as an actor and filmmaker. While his educational background is not public knowledge, Sklenar had the support of his parents to venture into the performing arts from a young age.
4. Brandon Sklenar Made His Professional Film Debut In 2011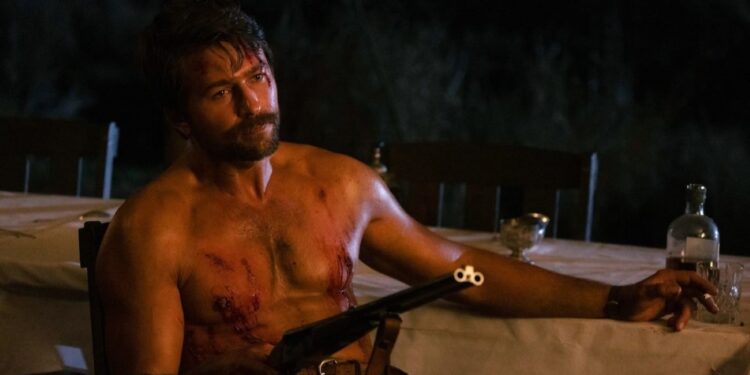 After getting his skills honed for the competitive industry that is Hollywood, Brandon Sklenar debuted in the 2011 film, Cornered. He played a minor role as Club Patron in the movie and didn't get another gig until 2012. That was when he made his small screen debut on one episode of Dating Rules from My Future Self as Bar Guy. A paucity of roles kept Sklenar out of the screen in 2013. However, from 2014 to 2017, he got minor roles in different film projects such as Chance, Hunky Dory, Bella Donna, and Temple. He also made a few one-episode appearances in television projects, including Truth Be Told, Fall into Me, and New Girl.
5. 2018 Was His Prolific Year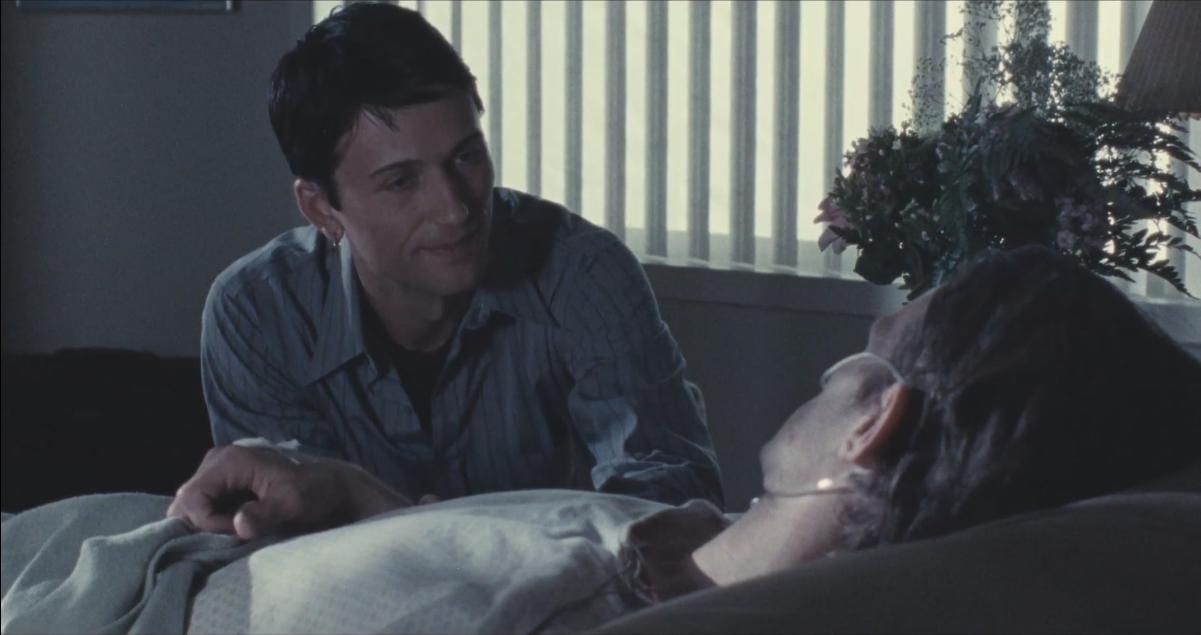 After a few years of struggling to get roles, Sklenar recorded four film projects in 2018. He played one of his best-known roles as Edward Mapplethorpe in Mapplethorpe. After its Tribeca Film Festival premiere in 2018, Mapplethorpe emerged as the runner-up in the U.S. Narrative Competition category, while Sklenar was highly lauded for his stellar performance in the film. The same year, Sklenar portrayed Bobby Prentace in Vice, Joe in Glass Jaw and Austin in Magic Lantern.
Following his prolific year in 2018, bigger opportunities came for Brandon Sklenar. He started getting more prominent roles, such as George Gay in Midway (2019) and John in Indigo Valley. Even more, he made headway on the small screen with appearances in Westworld, Walker: Independence, and The Offer, all in 2022. He has been playing the role of Spencer Dutton in the Yellowstone prequel 1923.
6. Brandon Sklenar Completes It Ends With Us Cast Trio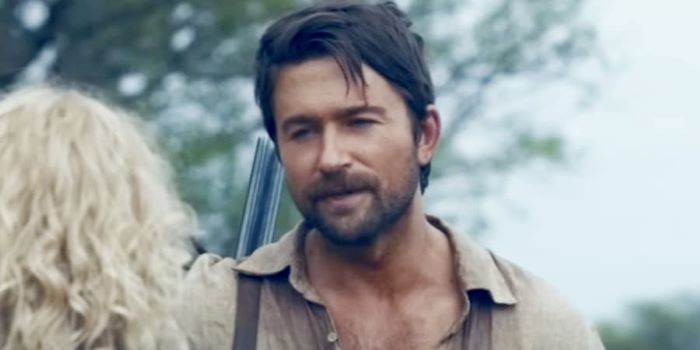 The 1923 star was cast as Atlas Corrigan in the movie adaptation of Colleen Hoover's best-selling romance novel, It Ends With Us. Filming with Brandon Sklenar on the project are Blake Lively as florist Lilly Bloom and Justin Baldoni as Boston neurosurgeon Ryle Kincaid. The trio engages in a love triangle drama that sees Bloom caught in a web of her own feelings after her high school love interest (Atlas) shows up when she thought she may have found her soul mate in Ryle. It Ends With Us was the highest-selling print book of 2022.
Tell us what's wrong with this post? How could we improve it? :)
Let us improve this post!