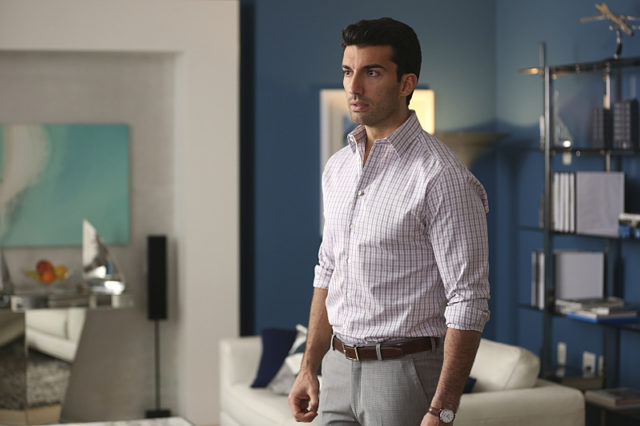 Justin Baldoni is an American actor who has appeared in numerous movies and TV shows. Justin is best known for playing "Rafael" on CW's Award winning phenomenon Jane the Virgin. Furthermore, it should be noted that he is interested in both directing and producing, as shown by the fact that he will be responsible for both directing and producing an upcoming tearjerker for CBS Films.
Here are five things that you may or may not have known about Justin Baldoni:
He Is Baha'i
Baldoni is a devout member of the Baha'i faith. For those who are unfamiliar with the name, the Baha'i faith is an offshoot of Babism, which was an offshoot of Shia Islam. It believes that God reveals religion in a progressive manner through a series of divine messengers, who include but are not limited to the Buddha, Jesus, and Muhammad. As a result, the Baha'i faith stresses the unity of God, the unity of religion, and the unity of humanity, which has convinced most modern religious specialists to see them as an independent religion in their own right rather than a sect of Islam like their predecessors.
He Was a Radio Disc Jockey
It took some time for Baldoni to head to Hollywood to pursue a career as an actor. For example, he spent some time as a disc jockey for a local radio station in Medford, Oregon, which was where he was raised. Furthermore, it is interesting to note that he had hopes of entering professional sports at one point, though that fell through when he tore his hamstring at a bad time. Although Baldoni was offered a position on the track team at California State University in spite of his injury, that fell through as well when he was unable to rehabilitate his hamstring in time.
Acted In a Chinese Soap Opera
Regardless of their culture, people love soap operas, so it should come as no surprise to learn that China churns out Chinese soap operas on a regular basis. However, it is interesting to note that Chinese soap operas like to incorporate American characters from time to time, which provides their narratives with a sort of exotic appeal. As a result, one of Baldoni's earliest appearances on the TV screen was in a Chinese soap opera in spite of the fact that he didn't speak the language.
Created a Showcase Music Video
For an example of Baldoni's interest in directing and producing, look no further than when he wrote, directed, and produced a music video that was showcased at the Dawn Breakers International Film Festival. Since that time, he has undertaken other projects as well, often in coordination with other figures of note in the entertainment industries.
Proposed to His Spouse with a Video
Finally, it is interesting to note that Baldoni proposed to his wife, Emily, using a video that we've posted below. It consists of Baldoni dancing and singing to both 'N Sync and Bruno Mars songs before culminating in a classic soap opera ending, meaning that it is a must-see for people who love romantic gestures.
Here's the video!

Tell us what's wrong with this post? How could we improve it? :)
Let us improve this post!