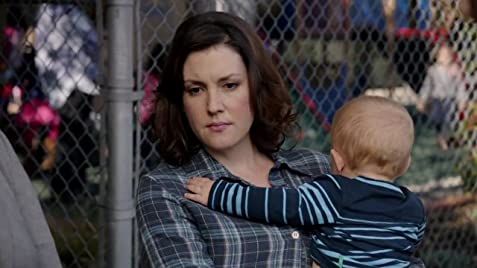 Melanie Lynskey is one of those character actors that you look and say "I've seen her before" every time she pops up, and get a little excited because she does add a lot to anything she's in. As it goes she seems to have had a hard time fitting in for a while to the Hollywood scene for some reason, though when you watch her performances you can't help but wonder why anyone would bother telling her that she would never be a star. Her roles have been so great that you might think she actually has the kind of accent she's using in real life and is possibly the same person. She's been in so many different productions at this point that listing them all would take a while, but it still seems as though she's not entirely sold on the fact that she is a superstar. In some ways she's not quite as attractive as some of the stars she's worked with but she's still quite good-looking all the same, and her attitude on set is such that you can't help but think that she deserves to be there and should be afforded a bit more respect at times. In fact the roles that she's played might not have always been necessary but they did bring something that was needed every time she showed up, be it drama, comedy, or another quality that was lacking at that point.
She belongs in Hollywood, no question about it.
10. She had her debut at the age of 16.
Melanie was kind of nervous about this for a couple of reasons. One was that she had to include a nude scene, and the other was that she was acting opposite Kate Winslet. The pressure for this debut had to be enormous, but she managed to get through it and keep on going as she continued to make her presence known in Hollywood throughout the years.
9. She was in Ever After.
Her role was that of Jacqueline, the second stepsister. You can't rightly call her ugly or wicked since between the two stepsisters she was rather nice to their sister Danielle and attempted to quell her mother's rage a time or two. Then there was the undeniable fact that when things got really bad she went to tend to Danielle and sit with her, laughing over the way that Danielle had sent her wicked sister flying across the room after punching her in the face. That formed a bond that allowed the character of Jacqueline to earn Danielle's forgiveness and a place at her side at the end of the movie.
8. She played a part in Coyote Ugly.
If you have a daughter the character that Melanie played in this movie would be the kind of person you'd want her to hang around. Caring, loving, supportive, and willing to do anything for her friend Violet, she even came to see her on her wedding night when Violet's father was involved in a car accident. That's the kind of friend you keep around for life if you can.
7. She identifies as a pescatarian.
Melanie finds the title a bit pretentious and she could be right, but it's what folks that eat fish and no other meat are called apparently. There's no more one side and the other, there are now many dividing lines that tend to separate what a person is based on what they eat.
6. She was considered for Gangs of New York.
For a short while she was being considered for the role that eventually went to Cameron Diaz. This might have been a good move since Diaz has a bit harder look than Melanie does and the role required someone that could look more like a hardened survivor of the streets.
5. She almost had a part in Little Nicky.
This role might have been okay for her but it went to Patricia Arquette instead, who seemed a little too clunky for the role when it came to the delivery of her lines. Oh well, you win some you lose some.
4. She showed up often on Two and a Half Men.
Rose was definitely an odd character and seemed to enjoy hanging around Charlie on a constant basis. It's not assumed that he always enjoyed the company but at the very least he tolerated her most of the time.
3. She's a supporter of PETA.
Melanie is very much an animal lover as this would indicate and is a regular supporter of the organization.
2. Her level of humility is remarkable.
She doesn't build herself up all that much when it comes to her accomplishments. She has no shortage of self-confidence but she doesn't tend to feel as though she needs to build herself up in the public eye to the degree that some folks do.
1. Her determination is impressive.
When anyone decided to tell her that she couldn't make it and that she wasn't bound to be a movie star or a TV star she just went at it a little harder and did what she could to prove them wrong. That's the right way to go about it in show business it seems.
There's no question about it, we need to see more of this woman.
Tell us what's wrong with this post? How could we improve it? :)
Let us improve this post!