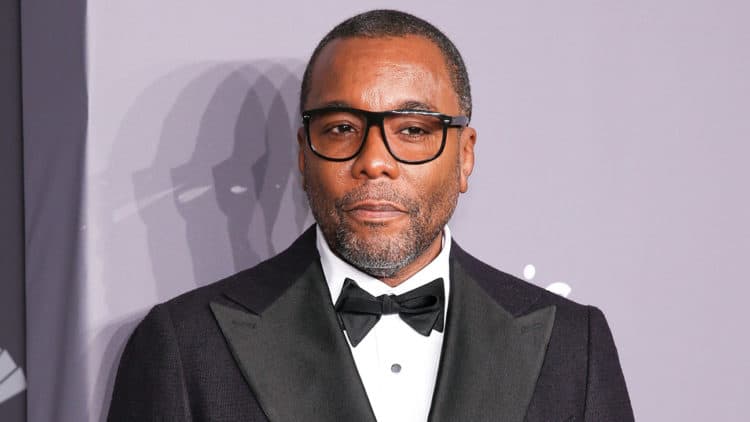 Not so many producers in Hollywood get one or two Academy nominations on their first try. Normally, the journey is long and tiresome, with some giving up on the way. Lee Daniels, however, is one of the few lucky producers who stroke gold in his first attempt at producing. Monster's Ball, the 2001 film starring Halle Berry alongside Billy Bob Thornton, Heath Ledger, Peter Boyle, and Sean Combs, gained and won an Academy Award for Halle Berry's exceptional performance, and received a nomination for Best Screenplay. This, including several other awards and nominations, instantly certified Lee Daniels as the man to watch.
In an interview by the Loyola Marymount University School of Film, Lee Daniels opened up about the making of Monster's Ball. Daniels admitted that, during the making of the film, he was a bit hard on the cast and crew, and wanted things done a certain way. " I didn't really understand the technique of directing. I've used the cinematographer several times after, and I'm ashamed of the way that I behaved on the set, to be honest because it was disrespectful to the director…I didn't know what directing was. I didn't know what producing was. I didn't know what filmmaking was. I knew that this was in me, and it had to be out."
Daniels has since grown past his immature phase and produced top-grossing films such as Precious, on which he was also a director, The Paperboy, The Butler, and The United States vs. Billie Holiday. The Butler told the story of Cecil Gaines, a butler who leaves a cotton plantation past in Georgia to find himself serving seven presidents. The story is based on the life of Eugene Allen, who worked at the White House for a long time. The making of movies aside, in 2015, Daniels ventured into the world of television.
The Creation Of 'Empire'
Just Like Lee Daniels hit the jackpot with his inaugural film, Monster's Ball, his first work on television was equally a success. Empire made its debut on Fox in 2015. The show, created by Lee Daniels and Danny Strong, marked the beginning of Daniels' successful relationship with 20th Television. The main cast of Empire included Terrence Howard, Taraji P. Henson, Bryshere Y. Gray, Trai Byers, and Jussie Smollett, who was exempted from the final season following his claim of attack by MAGA supporters. In an interview with Kelly and Ryan, Taraji P. Henson, one of the biggest stars to come off the show, revealed that she almost turned down the role of Cookie. " She scared the hell out of me," Taraji said. " She beat her son with a broom, and she dropped the F-bomb and I was just like 'People are not gonna like her.' That was me judging. Once I stepped back and stopped judging and I looked at her as a human, then I was able to empathize."
Throughout the show's six seasons, it attracted good reviews and only a handful of bad ones. Cassandra Fraser, a fan of empire, had this to say at the height of the Jussie Smollett controversy: "Empire is an excellent series for a number of reasons. Writers do a superb job of realistically portraying the hard and even brutal reality of life for poor and colored folk over the past 20 years. Family values play a huge role in many plots, and somehow, even when the action is violent, family loyalty comes out on top. It's a bit like the Mafia, only with really good music. The recent controversy regarding the Jussie Smollett matter would make excellent plot material for the show – it is exactly the kind of issue the show tackles and does well. Hope execs have the sense to be bold and use it, and not judge Smollett guilty before he is tried. The range of the show would also allow for the outcome to go either way, and it would still work. Also, since our justice system is an "innocent until proven guilty" system, the show could do a great job of illustrating that people, the media, and friends and family need to remember that innocence has to be disproved and guilt not assumed."
A Renewed Deal With 20th Television
After seven years with 20th Television and producing yet another successful series, Star, in which he also served as director, co-creator, and writer, Daniels, through The Hollywood Reporter, revealed that the partnership will go on, with new shows set to hit the screens. Speaking of the partnership, Daniels said: " "I'm beyond grateful to continue my partnership with 20th, Dana Walden, Karey Burke, and their amazing team, all of whom have wholeheartedly supported my vision over the past seven years. LDE has so many exciting projects in the works from some of today's most fresh and distinct voices that I cannot wait to share with the world." 20th Television, on the other hand, was equally excited to have Daniels on board for yet another pact. Through its chairman of entertainment Dana Walden, the television production company said of Daniels: "Lee Daniels is a master storyteller and a beloved partner to all of us at 20th Television. He leaves an indelible mark on every project he touches. His relentless pursuit of authenticity is only matched by his deep respect for talent, and it's no wonder that the greatest actors seize the opportunity to work with him. Karey and I look forward to continuing our relationship with Lee and collaborating on many more extraordinary stories ahead."
Daniels is set to work on The Wonder Years, a brainchild of Saladin Patterson, created for ABC. The show is inspired by a 1988 series that's its namesake and features Elijah 'EJ' Williams as the lead. Daniels' other project is Our Kind of People, which will premiere on Fox in September, and features Yaya DaCosta, Morris Chestnut, Alana Bright, Nadine Ellis, Rhyon Nicole Brown, Joe Morton, Kyle Barry, and Lance Gross as the main characters. Daniels will also executive produce The Spook Who Sat By The Door, based on a 1966 novel that bears the same title. Just like he brought us magic with Star and Empire, we cannot wait to see how magical his newest productions turn out.
Tell us what's wrong with this post? How could we improve it? :)
Let us improve this post!