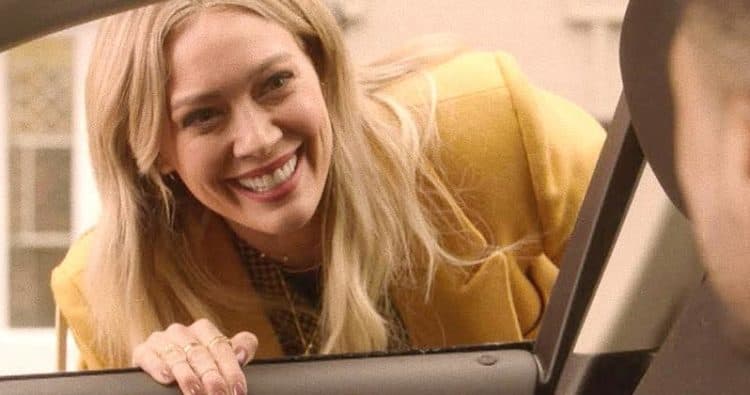 I know we all love a good spin-off. Spin-offs are challenging to pull off, but they are the best continuation to an already perfect narration if done correctly. The tragic ending to the popular sitcom, How I Met Your Mother, on March 31, 2014, left fans stunned after being loyal followers for a whole nine seasons with 196 episodes. Hulu's announcement about ordering the sequel show on April 21, 2021, elicited great excitement, and we are all at the edge of our seats waiting for the official release date, which is currently a big secret. However, it will be the 2nd try at a sequel, as How I Met Your Dad, piloted by CBS in 2014, was canceled right before it became anything to write about. In 2016, a new team took over the mantle, and this time, there's no room for failure as How I Met Your Father involves some of the best actors, actresses, and production crew. A classic case is of 'Once Bitten Twice Shy.' The show takes place in New York City but is shot in Los Angeles at the 20th Century Fox Studios.
Top-notch Production Crew
How I Met, Your Father is written by Isaac Aptaker and Elizabeth Berger, famous for Emmy Nominated series 'This Is Us.' This fantastic duo has defied all odds to make possible a funny, insightful, romantic coming-of-age story for adults. Hilary Duff, playing the role of the protagonist, also acts in a producer's capacity alongside executive producers Pam Fryman (Director of How I Met Your Mother), Isaac Aptaker, Elizabeth Berger, Craig Thomas, and Carter Bays.
Cast Members
Recently, a comprehensive list of actors and actresses that will grace our screens was released and comprised of the following:
Hilary Duff – She plays the role of Sophie, the protagonist who tells her son how she met his father. The story involves a back and forth between the years 2021 and the future. Sophie and her friends are grappling with discovering themselves and overcoming the life challenges facing them.
Chris Lowell – He plays the role of Jesse, a budding musician who also works to make ends meet as an Uber driver. He's intelligent, edgy, and cynical about love.
Francia Raisa – She acts as Valentina, Sophie's roommate. She's an aspiring stylist, and her impulsive and adventurous nature adds spice to the story, especially after returning to New York with a British male model.
Tom Ainsley – Playing Charlie, a model that falls in love with Valentina and follows her from the London Fashion Week, Tom represents a guy who's grown up around money and conservative British aristocratic parents.
Tien Tran – She plays Ellen, Jesse's adopted sister, who moves to New York from a small town after separating from her wife. She shows the struggle to fit into a different city that is Brooklyn.
Suraj Sharma – He plays Sid, Jesse's best friend as well as a roommate. Acting as a new bar owner, he is the complete opposite of Jesse as he dilutes his negative nature with his positive outlook on life.
Brandon Michael Hall – She acts as Ian, Sophie's Tinder match that later meets her face to face.
It has not been confirmed whether or not actors of How I Met Your Mother, like Neil Armstrong, will be joining the squad. At least not yet. What we can be sure of is that they'll be behind the scenes.
What is the Premiere Date?
How I Met, Your Father is said to begin filming soon and will involve ten episodes, each half-an-hour long. However, the release date is still under wraps. Production seems to have begun as Hillary Duff recently shared a photo on Instagram alongside other supposed How I Met Your Father actors and actresses. Her caption read: "Who's ready for us? We may or may not have been sitting in front of a certain someone's apartment…." Her colleague Raisa also posted and followed with the caption: "Kids, I'm going to tell you an incredible story, the story of how I met (THE CAST OF) 'How I Met Your Father',"
This gender-spin, insightful 2021 set work of art seems like it has a lot to offer for the undying fans of How I Met Your Mother, now How I Met Your Father. Producers have a considerable gap to fill as the show's predecessor left tails wagging, literally. They have to choose a critical approach since loyal fans are not looking for a replacement or a duplicate. They require a continuation of sorts. In the words of the famous Ted Mosby, "All good stories start at the beginning." Let's wait for Sophie's tale on how she met her spouse. Hopefully, it'll match up to Ted Mosby's, but with a much better ending. Keep it here for the latest updates on How I Met Your Father.