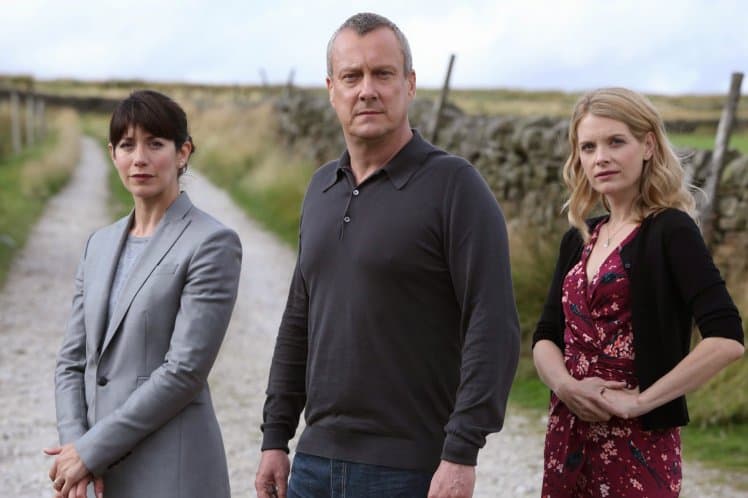 DCI Banks was a British crime series that stretched from 2011 to 2016 when it was announced that there would be no sixth series. Now a lot of us in the US might be wondering just what goes on in a British crime series since unless we're looking for something new there's not a lot of stuff that makes it into the American mainstream that hasn't been completely Americanized in some way. But this drama was something that, like all shows, is geared towards issues that take place in-country and highlights the plight of the detectives and their various issues. It was made available throughout other countries and in the US this happened through PBS affiliates, as this seems to be one of the biggest ways we can get British television into our homes. But for all that it still begs the question of what the show was all about and how well it stacked up to other shows.
That, and the cast weren't all that well known across the pond save to those that enjoy a good spot of British TV. But what happened to them after?
Nick Sidi – Ron McLaughlin
Nick has been a constant presence in BBC dramas and yet doesn't seem to have done much after the show went off the air. Granted it's only been a couple of years, but in the lifetime of an actor that seems like it would be a very long period to go without work. Perhaps there's something else going on in Nick's life, but it hasn't been discussed outside of his own circle it would seem.
Danny Rahim – Tariq Lang
Danny was with the show for only a short time, from about 2014 to 2015. But after his stint with DCI Banks he went on to another series in and another one in 2018. It seems that he's been more of a guest star in these shows however and has yet to find a role that he can truly sink his teeth into. Perhaps he'll find something worthy of his talents eventually.
Samuel Anderson – Vince Grady
Samuel was only on the show for six episodes but it's fair to say that he did make some kind of impact. Since then however he's been continuing to act and has found other projects to put his energy into. It seems that a lot of the cast members so far have either found something or have kind of faded off a bit. Perhaps the show was their one big chance at fame and now some of them have to regroup and find another venue that will allow them to ply their trade.
Jack Deam – Ken Blackstone
Jack is another individual that has moved on to another show following his time on DCI Banks. He's been on the show Father Brown since 2016 and started when the program hit its fourth season. One can almost get he feeling that the show was one of those that benefited more from a small core group that was then surrounded by those that came and went so as to keep the show simple and not as overpopulated as others.
Caroline Catz – Helen Morton
Caroline has been busy before, during, and after DCI Banks. She's kept her options open is what it looks like and that seems like a wise move since in the acting business you never really seem to know when you're career is going to take a nosedive or a turn for the better. But with a TV series and anything else it seems as though doing the best job you can give and keeping the right people happy is the key.
Andrea Lowe – Annie Cabot
It's very easy to say that Andrea has had a long and successful career before and even following DCI Banks. Her time on TV, in film, and on the stage have availed her a reputation that's hard to earn and impossible to buy. This kind of dedication to one's career is very inspiring really since it shows that sticking to it and making sure that you continue to improve can in fact pay off in the end.
Stephen Tompkinson – Inspector Alan Banks
Stephen's career began back in the 1980s and has been building ever since. His lead role in DCI Banks was just one more stepping stone towards ascending to the heights that many actors dream of but few ever reach. At this point in his career he's still going but it would appear that DCI Banks was one of his most lauded parts to date. He's enjoyed himself in his career to this point and would no doubt state that he has no intention of slowing down any time soon.
For the most part a lot of the actors that were a part of the show have moved on and continued their careers, but it has to be just a little tough to say goodbye to a show that has lasted for more than a year or two.
Tell us what's wrong with this post? How could we improve it? :)
Let us improve this post!