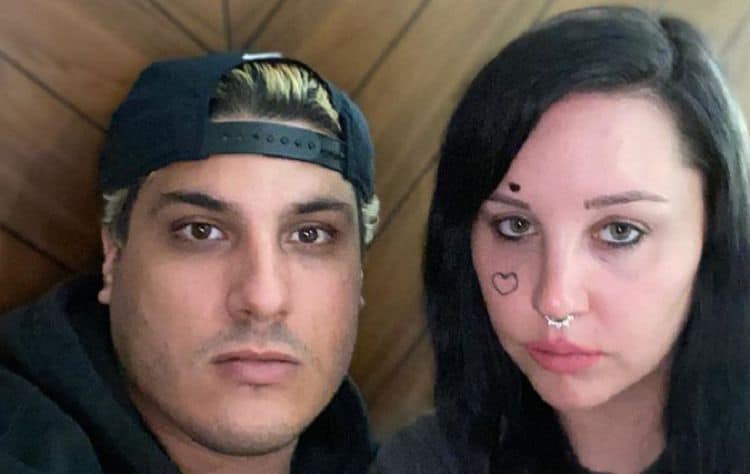 It's been said by someone at TMZ that people love listening to crazy people. That's not wrong really, but the thing is, the crazy people that put themselves out there usually have talent that kind of offsets their crazy personality and Amanda Bynes is, well…she's not that talented when it comes to singing, at all. The fact that she wants to become a rapper is enough to make a lot of people cringe despite the fact that she probably won't be trying to hit any pleasing notes with her voice, which sounds kind of horrendous, which is putting it nicely. While rapping has nothing to do with skin tone thankfully, the idea of watching her take up the mic and spit a few rhymes is one that that kind of sends a shudder down the spine since it might be more pleasing to watch Martha Stewart try to cut a new album with Snoop Dogg than to watch Amanda Bynes take her career in a new direction that will try to build off of absolutely nothing other than a whole lot of nuttiness that's been going on in her life for the past several years. One would hope that the actress might try to sit back, relax, and just try to sort her life out for a bit longer and perhaps realize that she's better off staying on screen as an actress rather than a musician. On top of that, the fact that her on-again, off-again, on-again fiance Paul Michael is going to be with her on this venture isn't exactly a huge boost that would excite any but the most fervent of her fans. Yes, she still does have quite a few fans if you look at her Instagram, but after looking at the trailer for a new Netflix documentary, it's kind of interesting to wonder if all of those followers are real, or if the stars follow the same pattern that influencers do. Hey, it's a thought at least.
Just listening to this one short sample kind of brings the mind back to the movie Grandma's Boy when JP, played by Joel David Moore when he was in his office playing techno at one point. Seriously, that's the feeling the track gives off since it's intense, smothering, and not really that entertaining unless one happens to be into that kind of thing. But if things don't start changing from that point then it feels likely that her rap career could be a short one and she could be moving on to the next thing eventually since really, she doesn't appear to have a long list of prospects that make sense these days. Maybe it's the idea that enough people are going to be rooting for this to happen that's really cringe-worthy, especially since her career has been headed on a downhill slope for so long that one can't help but wonder why she hasn't really pushed for getting back into acting instead of veering off into another direction. On one hand, it does make sense to try something different in order to change up her image and possibly find something that people will pay for to keep her in the public eye, but on the other hand, no. Just, no.
Obviously, one opinion isn't going to do much since it's one voice whispering in the wind of crazy that thinks that this is a good idea, but it's still one voice among the many that won't go along with thinking that this is the best possible course given that Amanda's career has been something of a train wreck for a while and might need to be re-evaluated in a very major way before she puts too much into this only to find that it's bound to fizzle out. Hey, if I'm wrong I'll admit it, but this doesn't feel like something that's going to work and might end up making that tough impression she's trying to rock with the two hearts tattooed on her face look even sillier than it already does. She's had success as an actress, and provided that she's sober and on the level and won't suffer through any more serious mental issues, it's possible that she could go back in front of the screen and become a success once again. But thinking that she's going to be a successful rapper doesn't sound like a winning scenario. Again, if she proves people wrong then it'll be time to shut up and accept that she did in fact choose the right course. After listening to her a couple of times though she's not Missy Elliott, she's not Lil' Kim, and she's not even close to the Lady of Rage from back in the day. If she makes it work, great, but if not, then there will be plenty of people willing to say "I told you so.".