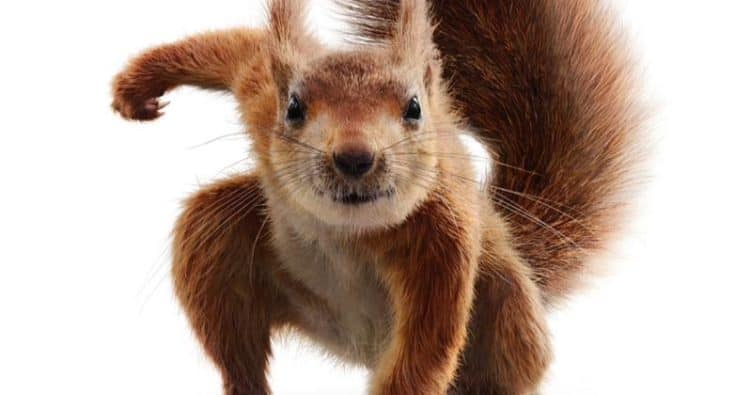 Considering this is a Disney production one might almost think that we're seeing a precursor to Squirrel Girl, but it would appear that this isn't the case since this story is something else, and the superhero is the squirrel, Ulysses. But maybe Disney is prepping us to get ready for such a reveal? However it might happen, this story is bound to be one of those that is geared up to be so saccharine-sweet that people will either love it and speak of it glowing terms that will make it sound like one of the best things to ever happen, or they'll describe it as a nice but somewhat kooky movie that might have potential but might still need a lot of work. Making a squirrel the hero in this movie is something that feels a little awkward, but isn't bound to be seen as too far out of bounds since a talking raccoon, no matter that he was genetically altered, made a huge debut in Guardians of the Galaxy, along with a sentient tree. So really, the effort to bring forth a super squirrel isn't a big deal as far as being believable or not goes, but it's still going to be something that might need a little extra push if only because it's coming out of the blue in a way.
One thing that's bound to happen is that this is likely to become a movie that kids will like since an animal hero is something that a lot of young kids might want to watch and enjoy, especially since the cute factor is bound to push merchandise if it's been thought up and the fact is that kids tend to latch onto any idea that is presented to them at least for a month or two until it gets old and the next idea has come along. If it's lucky then the movie will be able to last a bit longer than that and possibly gain a following since this kind of thing has happened in the past, and it's entirely possible to think that if kids really end up liking this idea that they'll find it necessary to keep the idea going somehow. If not, well, then it will stay on Disney+ for a good long while and one can assume that people will continue to watch it now and then in order to keep it in conversations since these days the idea of reboots, remakes, and sequels is what really tends to drive the business it appears.
Perhaps it's the overall cuteness of it or the idea that things are moving away from the scope that a lot of us grew up with, but the ability to adapt and to enjoy something that kids might find amusing is still there, even if it is tempered by the idea that some subjects tend to get a little ridiculous at times. It could be that I'm judging a book by the cover, to be honest, but when there's more than a single picture being shown in a trailer it does feel that this is going to be geared mostly for kids and that the believable scale for adults is going to be an afterthought, which is kind of how it should be for something that is made for kids in the first place. The feats that Ulysses is going to be shown displaying are already enough to laugh at since a lot of kids might be enchanted by this and there's a good reason for it, they're being given yet another character they can root for and someone that's going to be a lot of fun to cheer on. That is one of the more important parts of a movie made for kids after all or even a family-friendly movie. A lot of adults might roll their eyes at this notion, but the fact is that Disney caters to kids and families more than anything and as a result, a lot of their content is going to be of the cutesy variety that some folks might get tired of as they retire back to Netflix when the kids are out of the house or in bed for the night.
To be fair, this movie does look like it would be worth a watch at the very least, as it could be kind of interesting to see what it's all about and why it might be something that will be talked about in the days to come. The movie will be releasing on Disney+ this coming month, so it won't be too long before people get the chance to see it and make their comments and feelings known to those that might be waiting to see what's been said. Hopefully it will be something that people can fully enjoy.