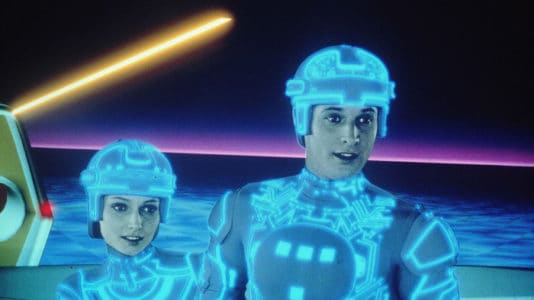 Is it the right time for a Tron 3 movie? Obviously the hope would be that Disney, the company responsible for the story, would think so, but it's still worth questioning, especially after seeing how the last movie turned out and how little to nothing was left from the destruction that Flynn caused in order to get rid of Clu. However, Sam did back everything up apparently at the end of the movie, so it's possible that something remains within the space that Flynn created, but it doesn't feel likely that Jeff Bridges would come back for more than a cameo. There's been a rumor circulating that Jared Leto would star in the movie but at this time it feels like it hasn't been fully substantiated. While Tron: Legacy didn't do quite as good as Disney had hoped it wasn't a critical failure, despite what many fans might want to say about it. To be realistic Tron has never really been a huge movie for Disney but at some point, it did become a cult classic that many people latched onto and didn't want to see consigned to the fabled vault that Mouse House is famous for when it comes to movies that haven't been seen in a while.
The idea that Tron needs to come back absolutely means that a killer script is needed, and it does sound as though a script has been created that might be able to close that gap. The explanation of how the world might still exist within the computer and what new conflict might occur is something that would help to kick this movie off and give it a new meaning and a new direction possibly. If neither of those developments was met however it's likely that Tron 3 would be headed for a swift and inglorious decline that would match up with the fans' lack of enthusiasm for the last two movies and the overall idea over the years. It's very true that a lot of people would love to see something done with Tron that might bring the legend back to life, but it's also true that as dedicated as Disney is to bring this idea back, they haven't had a whole lot of success in doing so since the movies have never been as fully embraced as other ideas that the Mouse House has come up with. Right now the major downside of Tron is that the average fan has a typically 'meh' attitude about it, and that doesn't tend to equate to a great return on the money that's spent on a large project for the benefit of the viewer. In other words, if people aren't interested in a movie they aren't as likely to pay for it.
Realistically the story is quite interesting and could take a lot of different directions if Disney is on board with changing things up a bit since the effects and the direction could help to convince people that reinvesting in this movie could be in their best interests. The effects will no doubt be superior even to Legacy while the story will hopefully be something that moves everything forward instead of going backward. It's likely that we'll see Tron again since he is the namesake of the movie and it's possible that he's still around somewhere, but as far as Clu and Flynn go it almost feels that leaving them behind would be the right move and heading forward with Sam and Quorra could be far more interesting, though there would need to be an antagonist that could be every bit as tough as Clu and even more devious. The big hope at this point is that the script that's been mentioned will, in fact, be able to push things in a direction that won't disappoint or at the very least will be able to gain and keep the attention of those that might be excited to hear this news. A lot of people at this time might need a little more incentive in order to get that excited about the idea of another Tron movie, but at this time it does sound as though it's in need of a great deal of development before things can really start moving forward. With all the projects that Disney is currently planning to push forward, it's easy to think that Tron might be at the back of the list or somewhere close to it.
When it comes to Tron there are those that enjoyed the movies and those that didn't, and then there are those that are fairly indifferent and simply want to see a well-told story. There is hope for this idea to be fair, and it could be something that might gain the notice of enough fans in a positive manner that could boost the faith that some still have in the storyline. But that script is going to have to be something special.