With the premiere of The Amazing Race in 2001, the competition show helped redefine reality television. While many people consider the adventure reality game show an easy way to travel around the world, the show's premise and format make the process a lot more daunting. Over 30 seasons later, audiences are still excited for each new season and what it holds.
11 teams race around the world to win $1 million. Just as the prize money, number of teams (for most seasons), and host (Phil Keoghan) have remained constant over the years, the show has produced a team of winners for all its aired 34 seasons. Here are The Amazing Race winners and what they've been up to since their wins.
Rob Frisbee & Brennan Swain – Season 1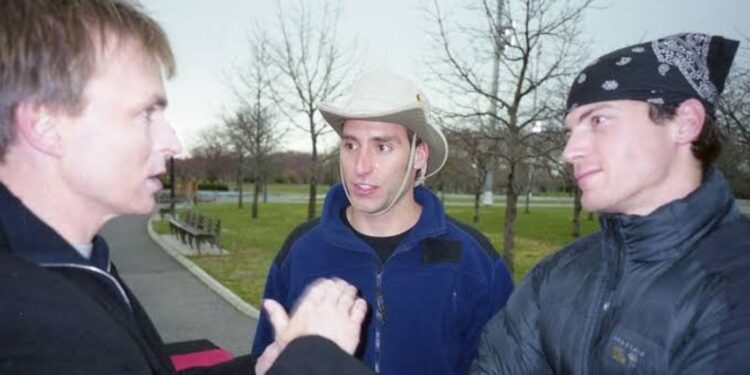 Rob Frisbee and Brennan Swain were The Amazing Race's first winners. Brennan was 29 at the time, and Rob was 27. They were introduced as lawyers in the same Los Angeles firm and best friends who love to joke and have fun. Of the 13 legs in the season, Rob and Brennan won 5 of the legs. They encountered 12 roadblocks as a team, with Rob performing 5 and Brennan performing 7.
Rob and Brennan have stayed friends. According to Brennan's Instagram bio, he's still a lawyer – an Intellectual Property attorney. He also enjoys creating memories traveling around the world and into NFTs. Rob, the Harvard-trained lawyer, also is a writer with several written works for film and television.
Chris Luca & Alex Boylan – Season 2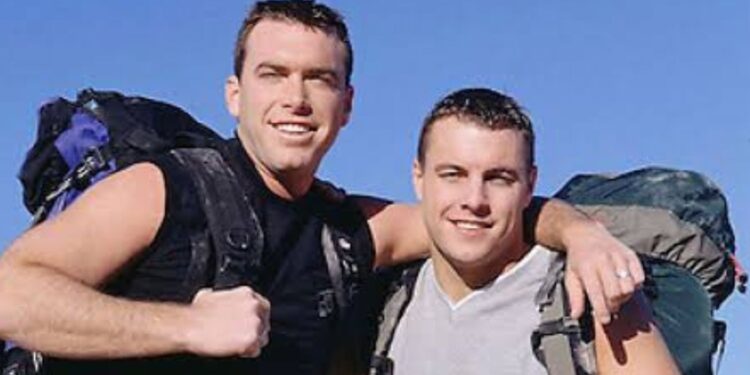 Chris Luca and Alex Boylan were introduced to The Amazing Race season 2 as lifelong friends. They met on a school bus on their first day of kindergarten. The Amazing Race season had 13 legs, with Chris and Alex placing first in 3. The team encountered 11 roadblocks, with Chris performing 5 and Alex performing 6. The two have remained friends, with Alex going on to become an executive producer, TV host, and creator. On the other hand, Chris has stayed away from the public eye.
Flo Pesenti & Zach Behr – Season 3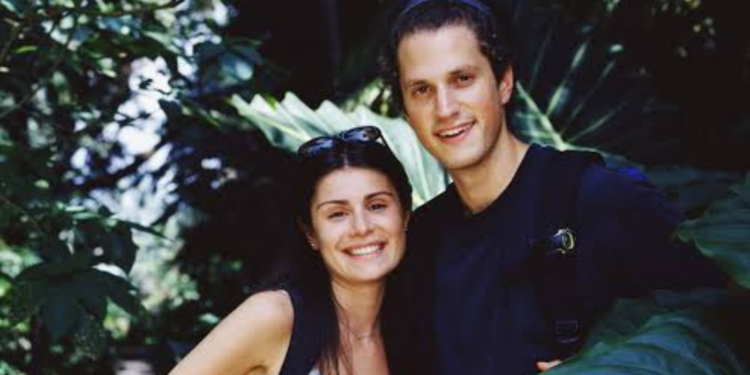 Flo Pesenti and Zach Behr joined The Amazing Race season 3 as friends from New York and defeated 11 other teams (first season with 12 teams) to win the $1 million. At the time, Flo was a Public Relations Associate, and Zach was a Productions Assistant. The team won 2 of the 13 legs and performed 11 roadblocks. Zach performed 10 of the roadblocks, with Flo doing one.
Flo became Director of Public Relations at Tod's (2005–2009) and Gucci (2010–2016). She was Vice President of Global Communications at Ralph Lauren from 2016–2018 and is currently Vice President of MacAndrews & Forbes. Zach is a producer and writer. He has contributed to several top shows, including Treasure Hunters (2006), Made (2005–2011), Top Gear USA (2014), Swamp People (2012–2015), and Alone (2015–2022).
Reichen Lehmkuhl & Chip Arndt – Season 4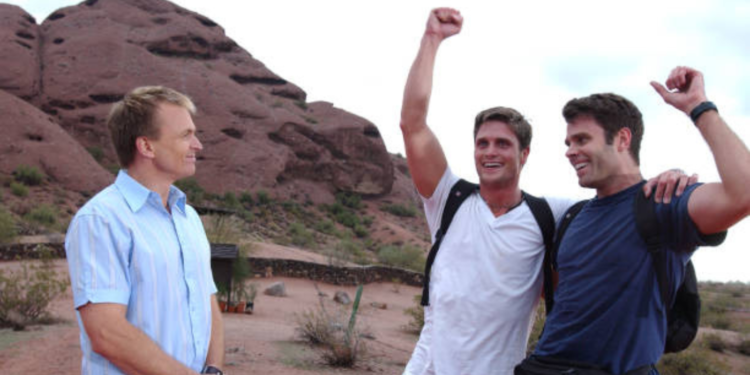 The Amazing Race season 4 had 12 teams, with Reichen Lehmkuhl and Chip Arndt joining as a married couple. The couple made several mistakes during the season but scaled through, especially since the other teams had many lapses. They made history as the first LGBT racers and team to win The Amazing Race. However, the couple split after the show.
Reichen, a pilot at the time, went on to be the founder of LeaseLock.com. He dated Lance Bass and later Rodiney Santiago. Reichen appeared in several TV shows and released an album, Up to the Sky, in 2010. Chip made history as the first openly gay man to cast an electoral vote in Florida.
Chip & Kim McAllister – Season 5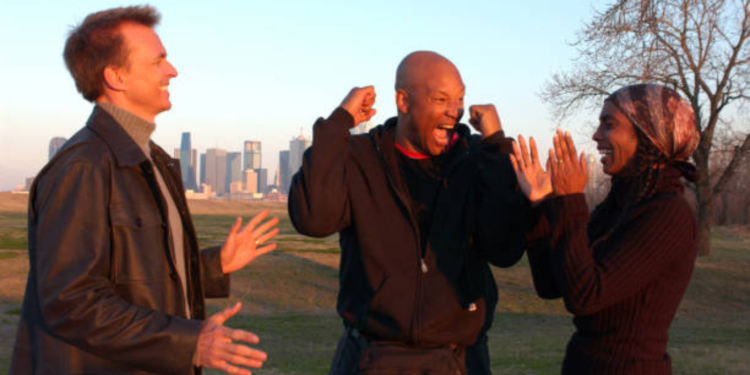 Chip McAllister and Kim McAllister joined The Amazing Race season 5 as married parents. The couple won 4 of the 13 legs in the season, with Chip performing 11 of the 12 roadblocks. They made history as the first African-American couple to win the show and not use Fast Forward. The couple, who owned a web company and a recruitment company, later founded PeopleStar Filmworks with their son. They are still motivational speakers.
Freddy Holliday & Kendra Bentley – Season 6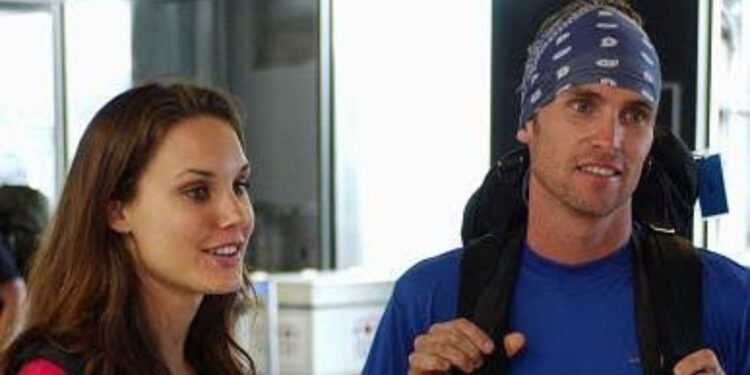 Freddy Holliday and Kendra Bentley were engaged at the time of their casting on The Amazing Race season 6. The couple both did an equal number of roadblocks – six each. Freddy was a pilot and model, while Kendra was a model. They became the first engaged team to win The Amazing Race. The couple married three months after the show's finale on May 27, 2005. They had two children. However, the couple has since divorced, with Freddy remarried to another woman.
Uchenna & Joyce Agu – Season 7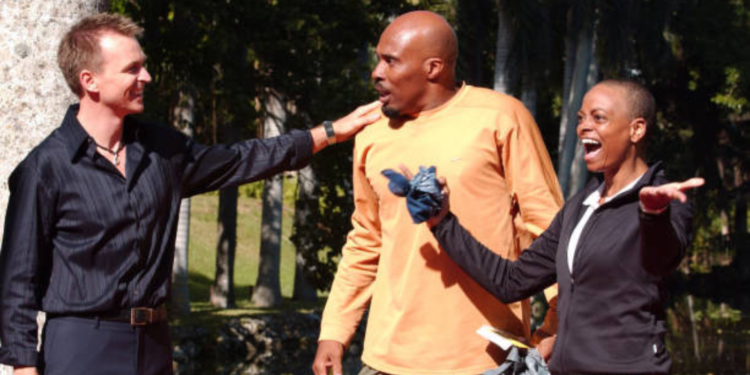 The then 40-year-old Uchenna Agu and 44-year-old Joyce Agu were married when they were cast in season 7. They won 3 of the season's 12 legs, with Uchenna performing 6 roadblocks and Joyce doing 5. Part of the couple's highlights was plans to get an IVF with the wins. Sadly, the process failed. They founded a charity children's organization in their state, Houston, Texas. Uchenna and Joyce Agu are no longer a couple, with Joyce confirming the split in an interview in mid-2011.
Nick, Alex, Megan, & Tommy Linz – Season 8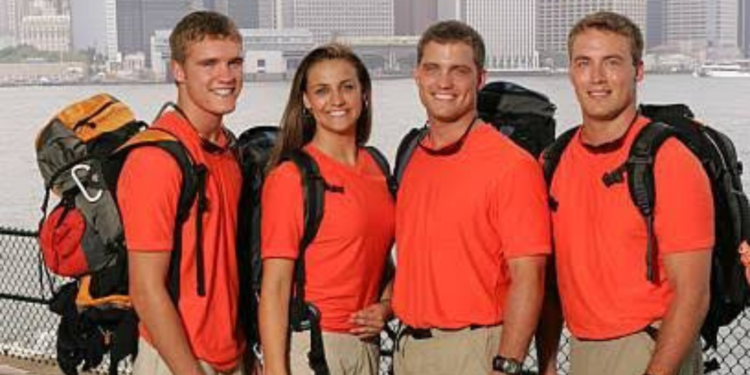 The Amazing Race season 8 was the Family Edition and the only one with 10 teams and had all destinations in North America. The Linz team was made up of siblings. The family struggled in the first leg, but despite winning only 2 of the 11 legs, they coasted the way to victory on the last leg. After their win, the siblings gave their parents half of their prize money. All of the siblings are married and have children.
B. J. Averell & Tyler MacNiven – Season 9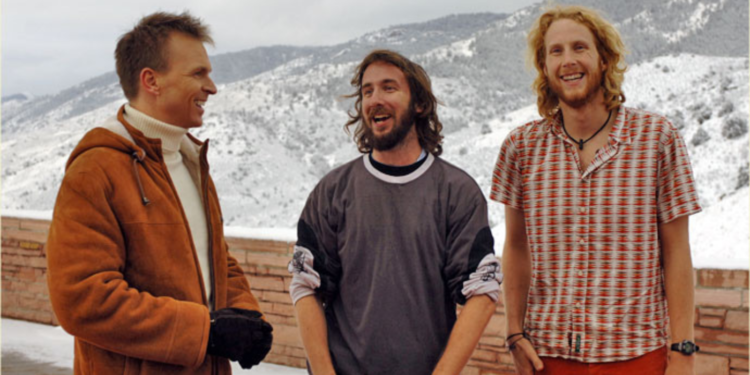 B. J. Averell and Tyler MacNiven came in the season as best friends. At the time, BJ was an online tutor, and Tyler was a filmmaker. The duo placed first five times through the season's 12 legs. Movie audience saw Tyler a few months after the show's finale in a cameo appearance as a Hippie in the Will Smith-led The Pursuit of Happyness (2006). BJ and Tyler have maintained their friendship through the years. Tyler then got married in September 2015.
Tyler Denk & James Branaman – Season 10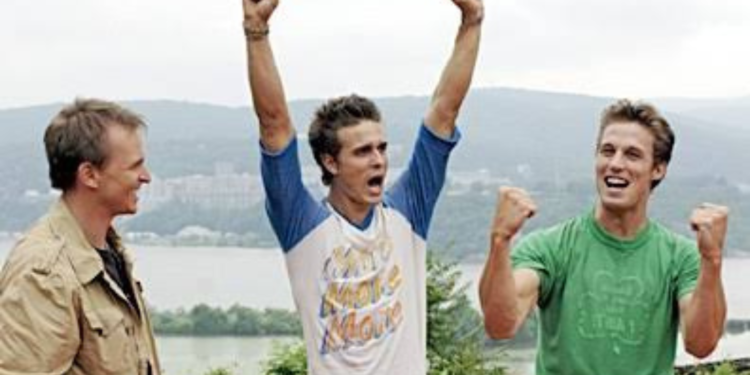 Tyler Denk and James Branaman were professional models and friends when they joined The Amazing Race season 10. They each performed six roadblocks and won 4 of the season's 12 legs. Tyler had a brief acting career, making a guest appearance on CSI: Miami in November 2005. James, too has worked in film production in the art department. James is now a photographer, a husband, and a father.
Eric Sanchez & Danielle Turner – Season 11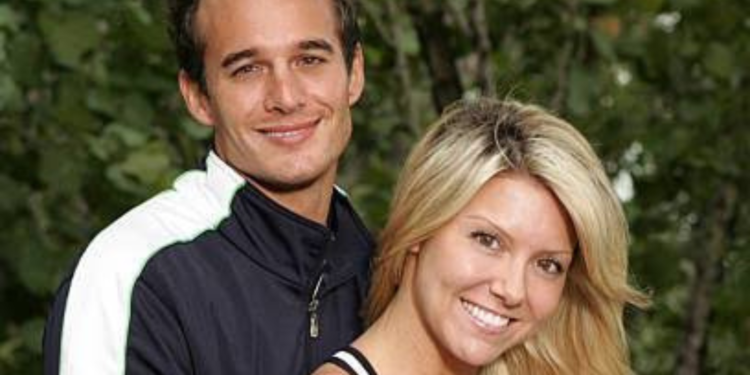 If you don't succeed, try again! This was the case for Eric Sanchez and Danielle Turner, who entered The Amazing Race season 11 as a dating couple. Both had appeared on the show's season 9 with different partners. Eric was a Waiter, and Danielle a Bartender. Surprisingly, the couple only won a leg in the season, which was the final leg. Eric and Danielle split a long time ago. Danielle got married in August 2012 and has children. Eric has managed to stay under the radar for years. However, he went on to have a career in sales.
TK Erwin & Rachel Rosales – Season 12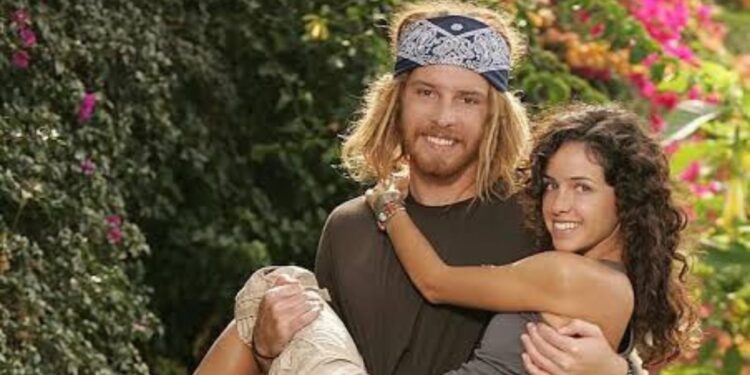 TK Erwin and Rachel Rosales had just began dated when dey joined the cast of The Amazing Race season 12. Of the season's 11 legs, the couple won 3. The couple split almost immediately after the show. Rachel got engaged to someone else at one point, but it's unclear if it ended in marriage and if they're still together. TK has stayed away from the public eye ever since.
Nick & Starr Spangler – Season 13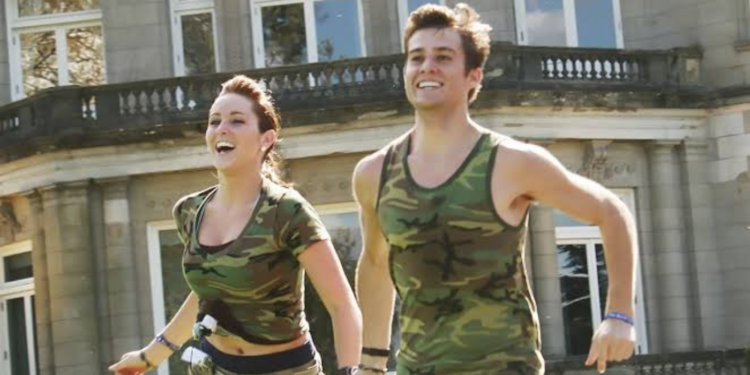 The Spangler siblings, Nick and Starr Spangler, were the winners of their season of The Amazing Race. They won 7 of its 11 legs and performed 8 roadblocks – Nick 5, Starr 3. Nick married in 2013 and became a father. Nick acted in several short films as an actor, with his last credit playing Nick in The Grote-est Showman (2019). Starr dated Dallas Imbimbo, a fellow contestant in the season, but they have long split up.
Tammy & Victor Jih – Season 14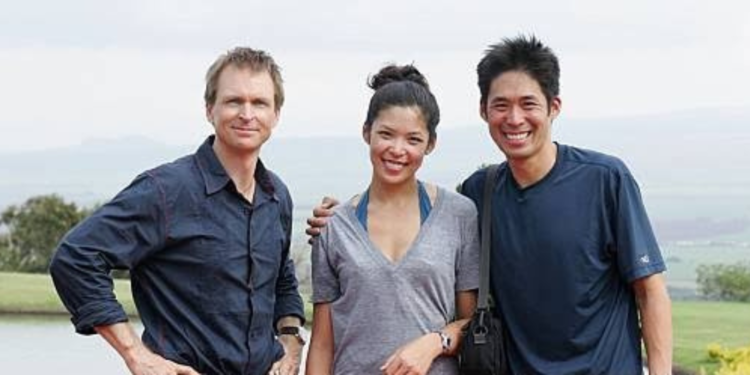 The Amazing Race season 14 saw another sibling winner with Tammy and Victor Jih. Both siblings are lawyers and placed first in 5 of the season's 11 legs. They made history as the first Asian Americans to win the show. Tammy is now married and is a mother.
Meghan Rickey & Cheyne Whitney – Season 15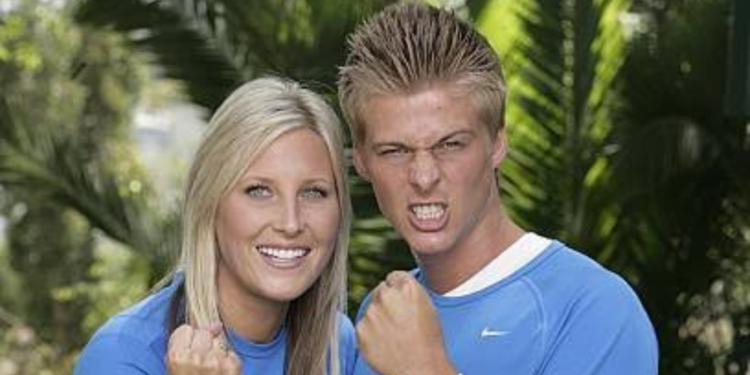 Meghan Rickey and Cheyne Whitney were dating couples for the show. They had an impressive leg win on the show – winning 7 of 12 legs. Almost three months after their season finale, the couple were engaged. They married on May 7, 2011. The couple have children and are still together. They co-founded Custom Quest with another couple in their season (Brian & Ericka).
Dan & Jordan Pious – Season 16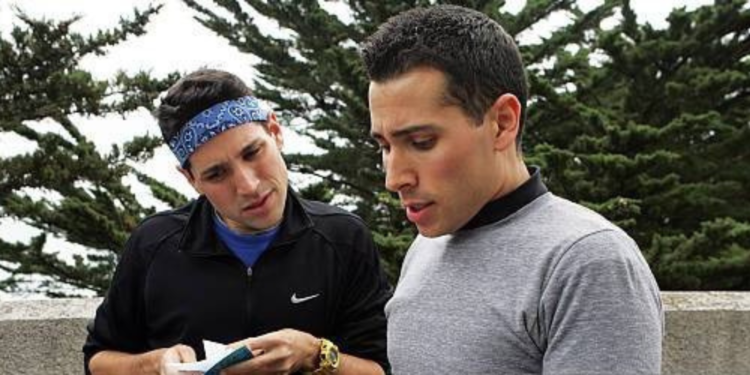 Brothers Dan and Jordan Pious were crowned the winners of The Amazing Race season 16. They became the first Jewish team and brothers to win a race on the show. Both brothers are married and fathers. Jordan is a Retail Executive and continues to enjoy exploring the world.
Nat Strand & Kat Chang – Season 17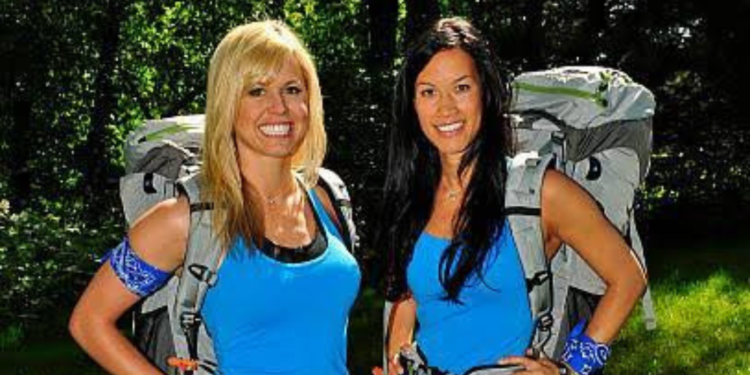 Nat Strand and Kat Chang are Anesthesiologists and close friends. They won 5 legs in the season's 12 legs. They became the first all-female team to win The Amazing Race. Nat is married and a mother of two. Kat is also married and a mother.
Kisha & Jen Hoffman – Season 18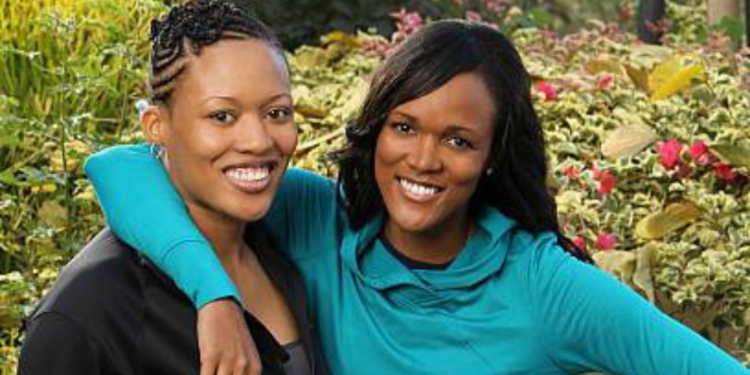 The Amazing Race season 18 was also known as Unfinished Business and brought back previous contestants who wanted to prove they now had what it takes to win. Sisters Kisha and Jen Hoffman emerged as the season winners. Their only leg win was the final leg. Kisha became the first African-American lesbian to compete and win a race. Jen went on to establish a career in sports and works in a non-profit. Kisha keeps a low and locked profile on social media.
Ernie Halvorsen & Cindy Chiang – 19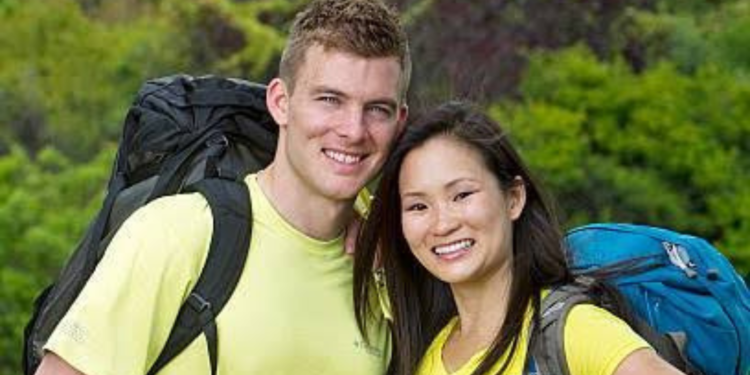 Ernie Halvorsen and Cindy Chiang were engaged when they competed and became winners on The Amazing Race. The couple encountered 13 roadblocks, with Ernie performing 7 and Cindy doing 6. They married on March 10, 2012, and had other contestants in attendance. The couple are parents of two.
Rachel & Dave Brown, Jr. – Season 20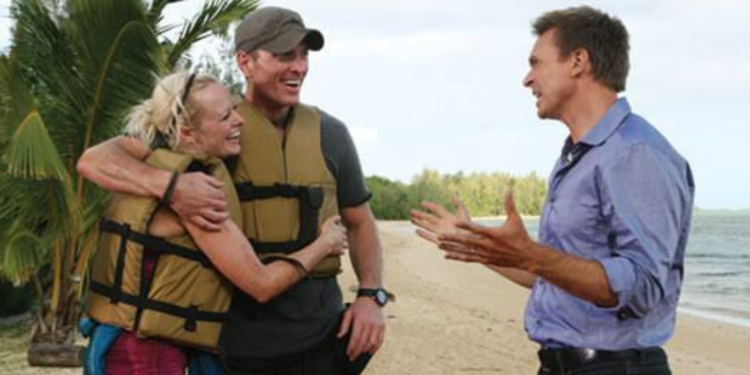 Rachel and Dave Brown, Jr. were married when they contested in The Amazing Race season 20. They had the highest number of leg wins, winning 8 of 12 legs. The couple divorced in 2013, with Rachel remarrying and now a mother. Dave also is a father.
Josh Kilmer-Purcell & Brent Ridge – Season 21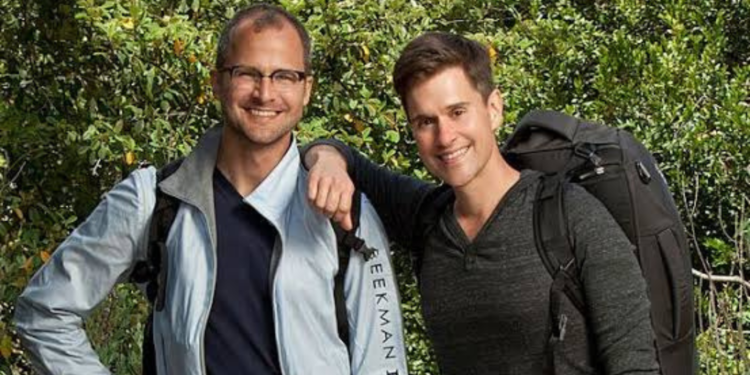 Life partners Josh Kilmer-Purcell and Brent Ridge walked away with their win, only winning a single leg in the season. Josh and Brent also did seven roadblocks each. The life partners married in June 2018. They continue to stay married and work on their company, Beekman 1802.
Bates & Anthony Battaglia – Season 22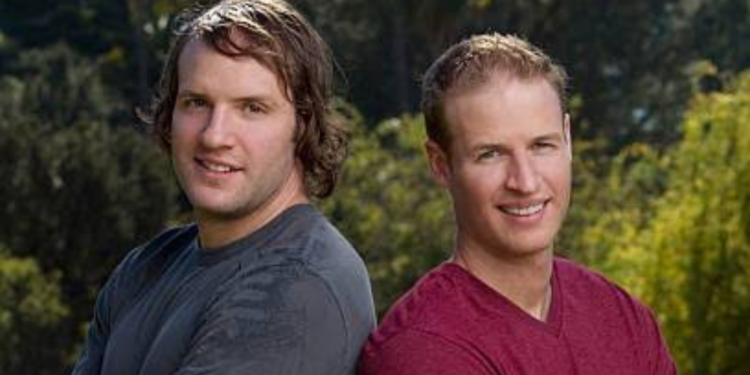 Brothers and professional hockey players Bates & Anthony Battaglia won The Amazing Race season 22. They won 5 legs in the season and became the first professional sportsmen to win a race on the show. Bates retired from professional hockey in 2012. Anthony made his retirement in 2014.
Jason Case & Amy Diaz – Season 23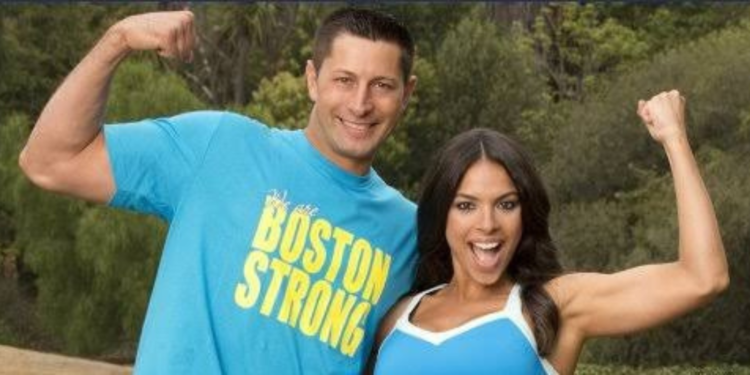 Jason Case and Amy Diaz were dating when they became winners on The Amazing Race season 23. The couple got married two years later, in April 2015. The couple are still happily married and have five children.
Dave & Connor O'Leary – Season 24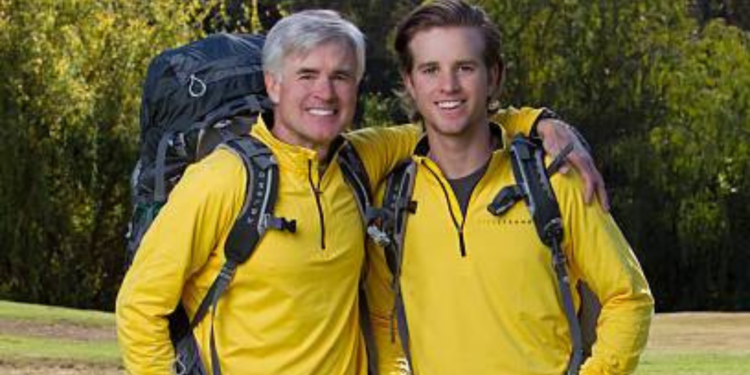 This season was known as All-Stars, bringing old and new contestants to battle for the prize. Father and son Dave and Connor O'Leary were the winners of The Amazing Race season 24. Dave and Connor won 6 of 12 legs. Dave became the show's oldest winner and won a leg on crutches. Connor beat his cancer and is in love with the outdoors.
Amy DeJong & Maya Warren – Season 25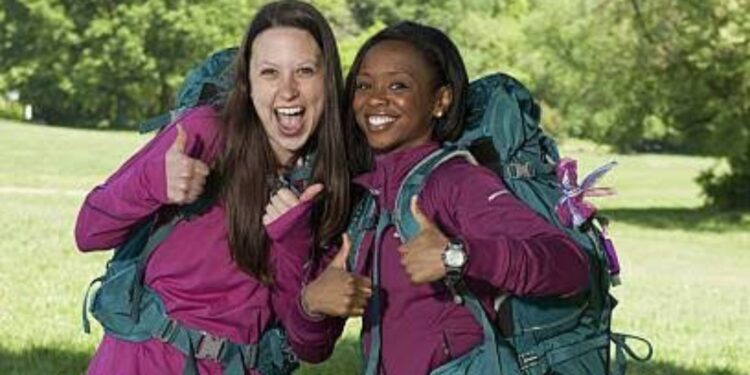 Season 25 winners were Food Scientists and friends. Amy DeJong and Maya Warren. They became the youngest all-female team to win the show. Maya is now an icecream scientist, creating different ice cream flavors. Amy has her social media blocked and has kept a low profile.
Laura Pierson & Tyler Adams – Season 26
With the second filled with dating couples, Laura Pierson and Tyler Adams were among five teams set up on blind dates. They worked together and won 3 legs of 12. However, as much as the chemistry was right to win the race, it wasn't strong enough to maintain their love life. Laura and Tyler split up after the show.
Kelsey Gerckens & Joey Buttitta – Season 27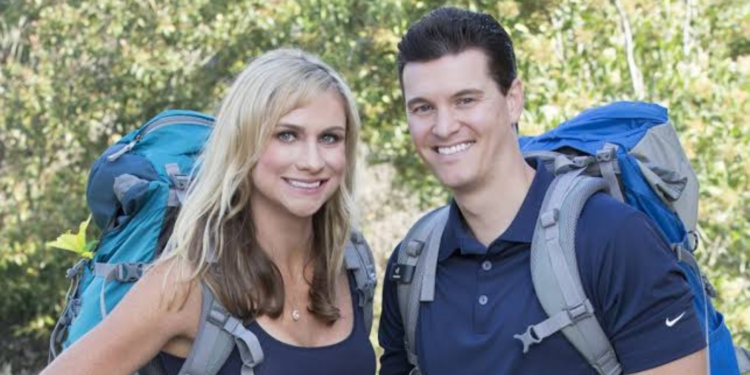 Kelsey Gerckens and Joey Buttitta were unique and the first news reporter pairs to win The Amazing Race. They were dating at the time of the show. The couple married on August 25, 2017. The couple have three children. They appeared on Let's Make a Deal in January 2020, winning $1,000.
Dana Borriello & Matt Steffanina – Season 28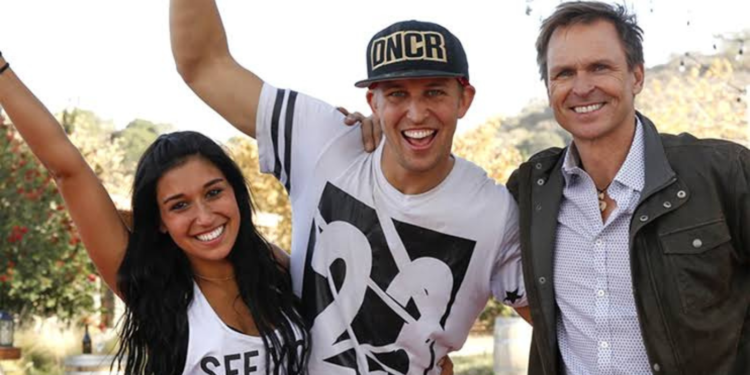 The Amazing Race season 28 had engaged choreographers Dana Borriello and Matt Steffanina as winners. They each performed seven roadblocks and won two legs. The couple broke up a few months after the show's end in 2016. These days Dana is a transformation coach and spiritual guide. She's also the founder of Three6Zero. Matt is a dancer and DJ and the founder of Dncracademy. He's also a social media influencer, with over 20 million on YouTube, 8 million on TikTok, and 3.9 million on Instagram.
Brooke Camhi & Scott Flanary – Season 29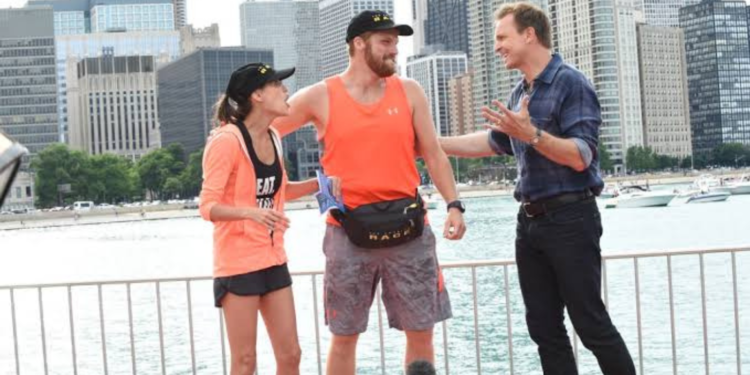 Season 29 featured strangers who met at the Starting Line. Brooke Camhi was the Director of Business Development and an Attorney, while Scott Flanary was a University Recruiting Manager. Brooke is now a TV legal correspondent and singer. She still loves to travel the world. Scott is an improv comedian.
Cody Nickson & Jessica Graf – Season 30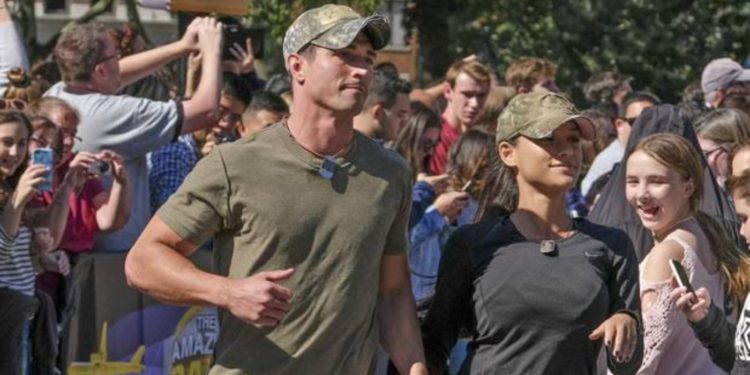 Big Brother 19 contestants Cody Nickson and Jessica Graf were dating when they appeared on The Amazing Race season 30. The couple were engaged on Valentine's Day in 2018 and married on October 14, 2018. The couple have three children.
Colin Guinn & Christie Woods – Season 31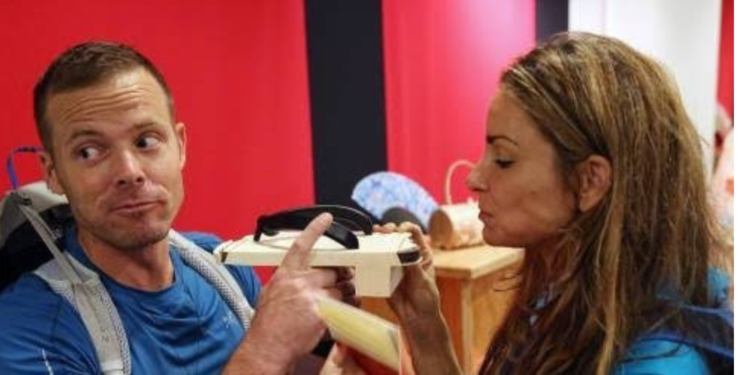 The Amazing Race season 31 was also known as Reality Showdown. Life partners Colin Guinn and Christie Woods, past contestants on the show, won the season. They won 3 of the 12 legs and encountered 10 roadblocks. The couple are still happily married. Colin loves to surf and is a drone inventor working with Guinn Partners.
Will Jardell & James Wallington – Season 32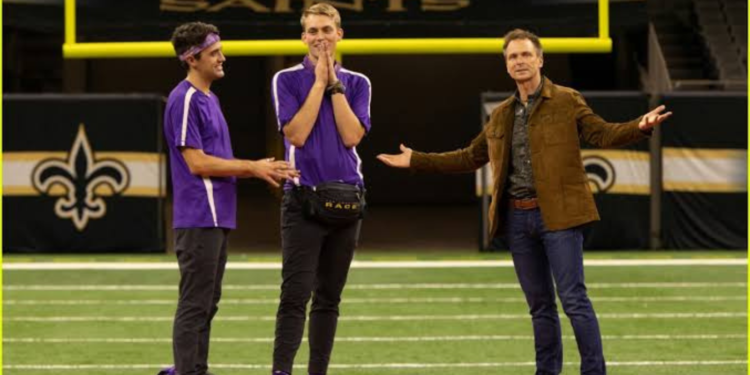 Will Jardell and James Wallington were dating during their time on The Amazing Race season 32. The couple married on December 3, 2021. Both Will and James have contested in other reality TV shows. Will was on Capture (2013) and America's Next Top Model (2014). James competed in The Challenge: USA Season (2020).
Kim & Penn Holderness – Season 33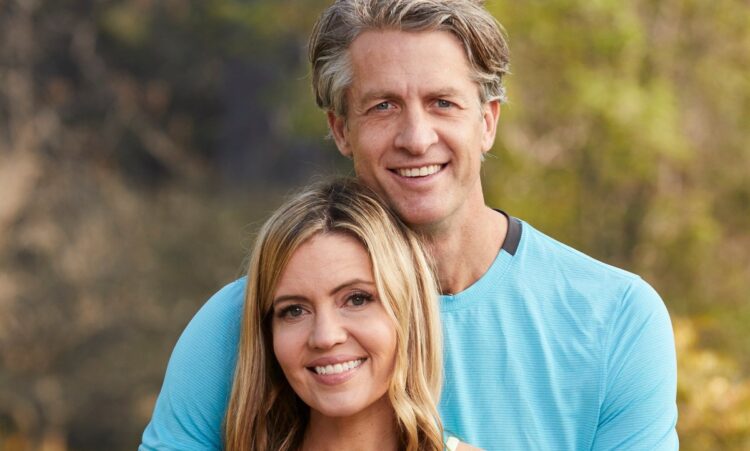 Internet personalities from the famous The Holderness Family, Kim and Penn Holderness, were the winners of season 33 of The Amazing Race. They won 5 legs of the season's 12 legs. The couple are still much in love and still together.
Derek Xiao & Claire Rehfuss – Season 34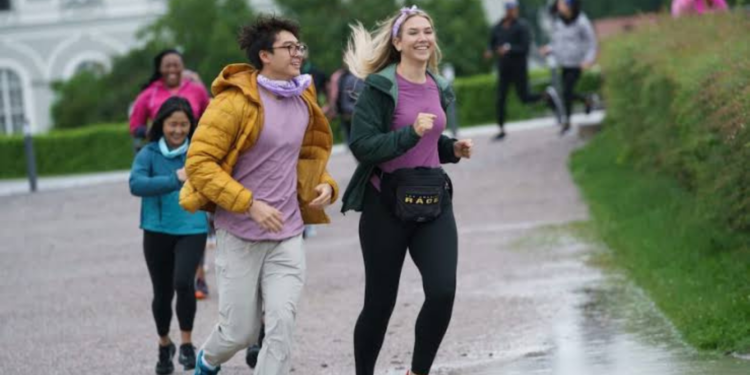 Derek Xiao and Claire Rehfuss first became as a couple in Big Brother Season 23. The couple won 5 of the season's 10 legs and performed six roadblocks each. The couple are still together and continue to share love tips on Instagram. The Amazing Race season 35 will premiere on September 27, 2023.