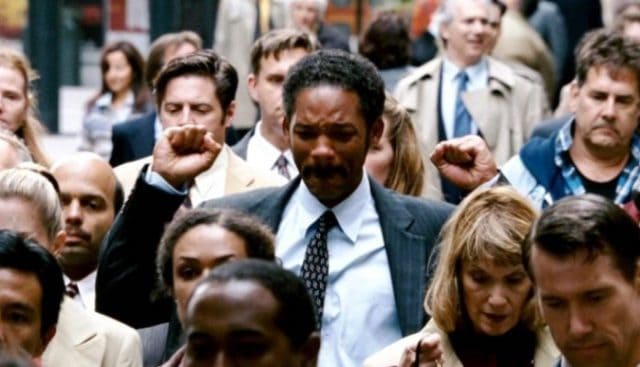 If you've ever seen the movie The Pursuit of Happyness, you'll remember the moment Will Smith comes walking out of the office after he finally receives his new job at Morgan Stanley. The job offer to his character, Chris Gardner, came after months of struggle which his bosses knew little to nothing about. The offer came after sacrifice that no one could imagine a person enduring. The offer came after being homeless, of having to live on the street and having to take care of his son with no mother in sight.
When you see that moment, it's a great moment. I thought that moment was one of the best acting moments of Will Smith's career. You really felt what he did you really felt a phenomenal sense of joy. It's rare that true moments like these are captured on camera which is why they're filmed in movies. However, today we caught a nice 8 second clip of a real homeless man and his reaction after landing a job.
If you are by chance feeling a bit blue today, don't. Watch this video and be grateful for all that you have.
Tell us what's wrong with this post? How could we improve it? :)
Let us improve this post!