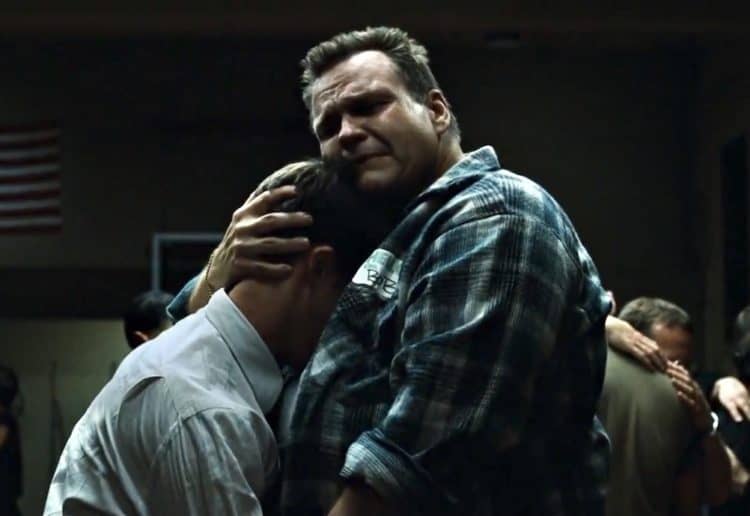 When Meat Loaf rose to fame in the 1970s, there were a lot of people who probably assumed that he would be another one-hit-wonder. However, it did not take long for him to show the world that he was here to stay. Over the course of his career, he released a dozen albums, many of which included hit songs. However, music was not Meat Loaf's only contribution to the entertainment industry. He also had a successful acting career that allowed him to work with some of the biggest names in Hollywood. Although it's true that Meatloaf's recent passing has left a hole that can never be filled, he has left behind lots of great works that people can enjoy for years to come. Here are Meat Loaf's five best acting performances.
5. Spice World
During the 1990s, the Spice Girls were easily one of the biggest pop groups in the world. When news broke that they would be releasing a film, fans couldn't contain their excitement. The movie, Spice World, was released in the winter of 1997 and it became fairly successful at the box office. While the girls in the group were obviously the stars of the show, Meat Loaf also appeared in the movie as a character named Dennis who was the Spice Girls' bus driver. Being in the film allowed Meat Loaf to be seen by a younger audience who may not have been familiar with his music. Despite being popular among young viewers, the movie received mostly negative reviews from critics.
4. Wayne's World
Even if you weren't around during the early 1990s, you've probably heard to the movie Wayne's World. Starring Mike Myers and Dana Carvey, Wayne's World was actually a spin-off of a skit from Saturday Night Live. Meat Loaf played a supporting role in the movie as a character named Tiny who was a bouncer who was friendly with Wayne and Garth and often allow them to skip the line. While he may not have had the biggest role in the movie, Meat Loaf's presence on screen was certainly memorable.
3. Focus
Many of Meat Loaf's on-screen roles were in comedies, but Focus gave him a chance to show that he could do more than just make people laugh. Meat Loaf had a starring role in the 2001 movie which was set in the 1940s towards the end of World War II. The movie centered around a man who was mistakenly identified as Jewish and became the target of antisemitism. Meat Loaf's character, Fred, was at the center of harassing his neighbor. Despite having a great cast and an interesting story, Focus didn't do well at the box office and it didn't receive many favorable reviews from critics. Still, it was a great opportunity for Meat Loaf to show that he actually had some range as an actor.
2. Fight Club
The 1999 movie Fight Club is easily one of Meat Loaf's most memorable on-screen appearances. In the film, Meat Loaf starred alongside Edward Norton and Brad Pitt. The movie centered around a fight club created for men to fight each other as a way to let out aggression and escape the monotony of their everyday lives. Meat Loaf's character was a man named Bob Paulson who was suffering from testicular cancer and decided to join the fight club. After Meat Loaf's passing, Edward Norton spoke very highly of his one-time costar. According to NME, Norton said, "I don't keep pictures from films around home. But I have this one in my office in a frame because it makes me smile every time. It's engraved 'Love and Hugs, Meat'. It sums him up well. He was so funny. And gentle. And warm to everyone. A sweet soul. RIP Meat Loaf". Norton went on to say, "To us he will always be 'Bob'. Those were some wonderful months of laughter & irreverence."
1. The Rocky Horror Picture Show
Released in 1975, The Rocky Horror Picture Show was based on a stage production that has been released two years earlier. Now considered a cult classic, the movie is about two young lovers who discover a creepy mansion after getting a flat tire. Once inside, they are introduced to a strange scientist and a host of other bizarre people who live in the mansion. In his role as Eddie, Meat Loaf plays a biker. The movie was a major hit at the box office and also helped provide a solid foundation for Meat Loaf to take on lots of other acting roles in the coming years.
Tell us what's wrong with this post? How could we improve it? :)
Let us improve this post!