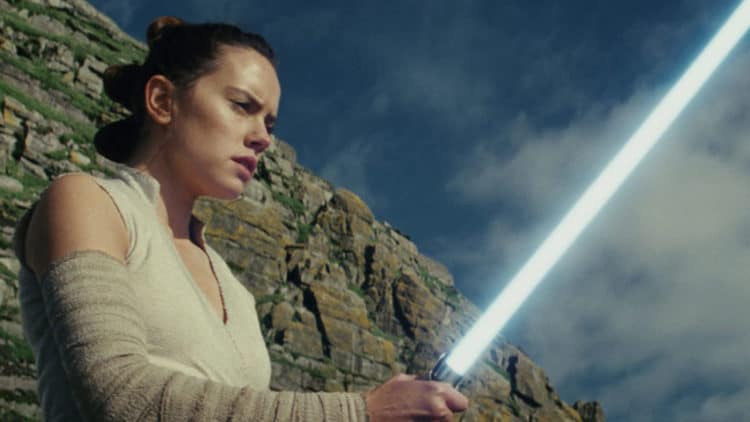 Understanding how Force lightning can be redirected and even blocked makes sense when one is talking about seasoned and experienced Jedi, but it still leaves a lot of questions when it comes to Rey, who was basically created as a lightning rod for Disney when it came to creating balance in the Force. Getting into this happens first of all is fairly easy since it has to do with a seasoned and experienced master Jedi and their connection to the Force, and how closely to the dark side they might tread, as Force lightning is usually seen as a dark side power. This would make sense with Mace Windu and Yoda to be certain since they've likely had plenty of experience with the dark side of the Force in their teachings and have learned how to avoid it as well as redirect it. This was made evident when Yoda faced Count Dooku, and when Mace Windu took on Palpatine. Where Dooku was able to deflect the Force lightning that was flung back at him though, Palpatine couldn't withstand the energy that was being pumped back into his body. That would argue that while Force lightning is one of his greatest weapons, it's also one of Palpatine's greatest weaknesses since three times now we've seen it backfire on him, as Mace Windu, Yoda, and Rey have all done it, but with Rey it became much more forceful as Palpatine's control over the destructive aspect of the Force lightning had intensified.
One would think that a person who can control such power would find a way to keep it from harming them, but obviously the emperor was a little too short-sighted for this. But getting back to the point, blocking the lightning with a lightsaber has more to do with how a Jedi is in tune with their weapon, since a lightsaber is more less just a continual current of energy given form. As Force lightning is also energy given form, 'blocking' it is more like adding the lightning to the ongoing current, and then redirecting it back at the original source. Obi-Wan blocked a bit of Force lightning from Count Dooku at one point, but didn't redirect it, instead accepting the forked energy on his blade where it apparently dissipated, or perhaps joined with the lightsaber's current. But as we saw in Rise of Skywalker the lightning that Palpatine was utilizing was so intense that it took two lightsabers to handle it, though in all seriousness it still feels as though Rey was horribly outmatched, even with her being 'all the Jedi'. She still didn't have the experience, the knowledge, or the martial skill that was needed to really challenge a Palpatine that wasn't even at full strength.
Rey is awesome, that much is evident, since the writers were ordered to make her awesome. But the reason for any hesitancy concerning her ability with the Force is that it doesn't feel as though she earned it quite as much and was simply given the ability to wield a lightsaber, to wield the Force, and to do incredible things without the work that so many other Jedi had to put in to earn their sabers and the power that they wielded so easily. Of course for the trilogy she needed to be the hero and she needed to be able to make her way to full power at some point so it was necessary to rush it, but it still feels as though it was just too easy, and that could be one reason why, despite Rey being a loved character, she just doesn't feel worthy yet of being called a great Jedi. There are so many others that haven't been named and that were a part of the movies that could easily best Rey in a lot of ways, but they earned their way up through a great deal of hardship, not just because the writers felt that they had to be that great that quick. Ahsoka Tano is one example, as she had to go through having the order accuse her of being a terrorist before she walked away from them. In a way, she might have been a better protagonist than Rey, if only because the current trilogy took place so far after her time in the Clone Wars that her absence during the original trilogy would have been understandable. It might also have meant that she would have been much older, but at the same time it would have felt a little more solid, as Ahsoka had definitely earned her way up and might have even meshed with Luke a little better since she knew his father before he became Darth Vader.
Plus, Ahsoka could have been seen to block Force lightning like a pro, since she's one of the greatest Force users in the current canon.