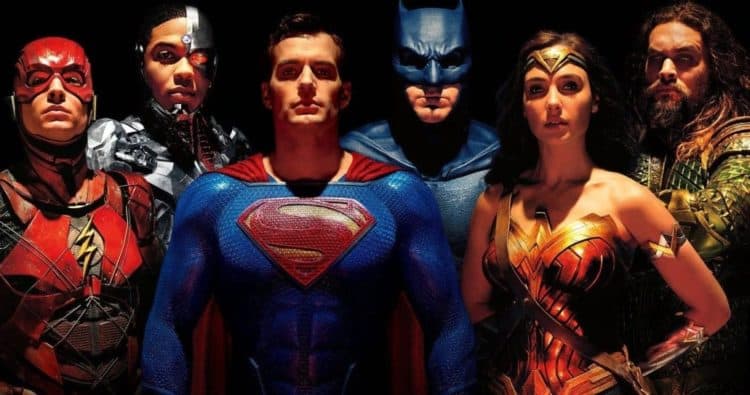 Have you've seen the Snyder Cut yet on HBO Max? If you haven't, please check it out, because it's a serious improvement from the 2017 version. Before I go any further, I have a slight confession to make that might make many people scratch their heads. I'm among the minority that actually liked the 2017 Justice League movie. You know what? Why don't we just go ahead and just call it the Joss Whedon cut? That's essentially what it is, right? Now that Zack Snyder has finally gotten the chance to show us his true vision, we can now say which Justice League is the true Justice League. If you want to decide which one is actually canon to the DC Cinematic Universe, then that's a different topic.
As a fan who actually dug the Joss Whedon version, I honestly feel like there were scenes in that movie that really worked. In fact, I can argue that these scenes were better than some of the scenes we got in the Snyder Cut. Don't attack me yet. I've seen the Joss Whedon version several times and the Snyder Cut only once, but as I was watching the Snyder Cut, I just kept thinking about the differences between both cuts. What made Joss Whedon make the changes that he did? I mean, did he really have to get Henry Cavill back just to get that CGI jaw on him? Those scenes were pretty much pointless, but he did film some scenes that were actually good.
Let's begin with one of the scenes that actually occurred by the third act of the movie. Remember when Superman showed up and beat the snot out of Steppenwolf? Yeah, that was pretty cool. The difference between how Joss Whedon did it from Zack Snyder was that he made it a bit more comical. Zack Snyder's Superman wore the black suit and flew in at the most unexpected moment. The first thing he said was, "Not impressed." What happened after that was similar to what we saw in Joss Whedon's movie. Again, there was a slight difference, with Superman being the Zack Snyder kind and really pummeling Steppenwolf. He did it far worse than in 2017, and he didn't dish out any cornball lines either.
Personally, I liked both versions, but I really liked it when Superman showed up the way he did in Joss Whedon's cut. Sure, there was no black suit and Superman wasn't dishing out all kinds of cheesy, cornball lines, but let's be real, Superman does that all the time. There's a reason why he's nicknamed, "The Big Blue Boy Scout". Zack Snyder wanted to make him a bit more realistic and serious. I applaud him for his take on the hero, but we should also recognize that when Superman is acting like a boy scout, that's when he's at his best.
Watch his animated series or the animated direct-to-video movies with him in it, and you'll see him be all kinds of cheesy. When Superman showed up to beat up Steppenwolf the first time, he wasn't being all serious. His first line was, "Well, I believe in truth, but I'm also a big fan of justice." If you ask me, that's a true Superman line. What came afterwards was him making Steppenwolf look like a chump, and he did it all with a big smile on his face. Sure, he did that in the Snyder Cut, but he was missing a line. In Joss Whedon's cut, the last thing he said to Steppenwolf was "Is this guy still bothering you?" before sending him through the wall.
Honestly, hearing him say that was like reading a comic from the old days. That line made him sound like the Golden Age Superman. And let's face it, that's the Superman we want to see. Zack Snyder had him begin as the more lonely, serious Superman, but he wanted him to work his way to becoming the big blue boys scout we all know and love. After the Snyder Cut, I say he succeeded, but it was still fun to see him dish out the cornball lines. I'll give Joss Whedon credit, he did write him well.
So I have another scene that occurred in the second act of the 2017 film. In the Snyder Cut, Batman managed to convince the team that they need to resurrect Superman. Only this time, Wonder Woman was more onboard with his plan. The result was still the same, with Superman immediately fighting the League after coming back. However, the critical difference was how Diana didn't fight Bruce on it. She was a little apprehensive about it, but she agreed they needed Superman.
In Joss Whedon's cut, Diana and Bruce got into a heated argument that even got physical. Bruce did cross a line when he mentioned Steve Trevor, but he did it for a reason. Joss Whedon wrote Diana as a warrior in hiding because of her inability to move on. Sure, she was still fighting terrorist, but no one knew about Wonder Woman. Bruce's goal was to push her so she could become the leader she needed to be. Sure, he was a bit of a jerk about it, but in typical Batman fashion, he succeeded. By crossing that line with Diana, he managed to push her into becoming a true hero and leader.
In my opinion that scene really amped up the relationship between Bruce and Diana. You can already tell there was some chemistry between them when they first met and that scene only amplified it. Watching Bruce and Diana make up after their big fight just confirmed my theory that they were going to become a couple in the DCEU. These heroes are also two opposites that can learn from each other and call each other out on their flaws. That's how they are in the comics and it's clear that Joss Whedon did his homework. In my opinion, he nailed writing those scenes and made Diana and Bruce feel like real people.
So those are my thoughts, DC fans. I know, it's not very many scenes, but I still think these particular scenes were written well. I still like both cuts, if that's possible.
Tell us what's wrong with this post? How could we improve it? :)
Let us improve this post!