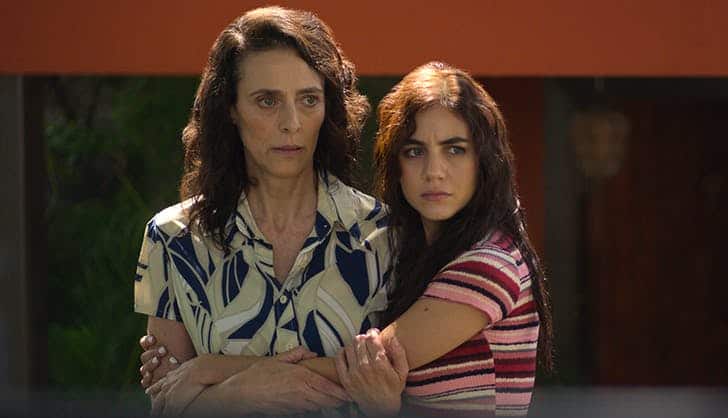 Are you looking for TV shows to binge-watch this fall? The fall season brings with it cold nights, some stress, a runny nose, colds, but most of all, the need to curl up on your couch and watch your favorite shows for hours. There's plenty of content to choose from. Fortunately, we've compiled a curated list of some of the best TV shows you can watch on Netflix for a light-hearted, feel-good screen time. Let's get to it!
1. Happy Endings
Watched New Girl, Friends, and Community? Happy Endings is one of the best in the zany comedy genres. It follows a group of friends sticking it out for each other after one of their friend's partners leaves them at the altar.
2. Outlander
Well, apart from its steamy scenes, you'll love the show for other great reasons too. Just a few of them: high-stakes drama, lovely costumes, and tense battle scenes.
3. Kim's Convenience
Centered on a Korean Canadian family running a convenience store in Toronto, this comedy hits critics and fans alike. It has a sharp dialogue with relatable family dynamics and cutting humor.
4. New Girl
Have you missed hanging out with Nick Schmidt, Jess, and the gang? Well, you can spend quality time with these lovable roommates on Netflix. The show is a combination of comedy and drama, with the cast deals with relationship issues and their careers.
5. Grey's Anatomy
Although this medical procedure is crazy, there's just something soothing about watching them. Maybe it's because of the narration by Ellen Pompeo. Maybe Patrick Dempsey's face is interesting to look at. Either way, you'll enjoy watching this show for more than six hours in one sitting. Good thing you have 16 seasons available.
6. Arrested Development
Jason Bateman (Michael Bluth) reluctantly steps up to manage his dysfunctional family and handle his father's real estate business. It was after his dad went to prison. You're probably better placed by sticking with the original run even though in 2013, the show had a resurgence.
7. Gilmore Girls
The mother-daughter duo shenanigans never get old. And the fact that after you finish watching the original series, there is a four-episode revival. Pro tip: Have some popcorn as you enjoy your favorite show. It will make your binge-watching session worth the while.
8. How to Get Away with Murder
Award-winning actress Viola Davis portrayed professor Annalise Keating. She teaches her law students how to bury bodies and bend the law. It's shocking, bloody, soapy, and twisty. It's everything you'd expect in Shondaland drama.
9. Atypical
The movie is a story about a teenage boy living with autism spectrum. It takes us through the navigating teen romance, which has since grown into a beloved family drama about the Gardner family.
10. The Politician
The Politician features an all-star cast, including Zooey Deschanel, Ben Platt, and Gwyneth Paltrow. Platt has to conquer his high school politics before pursuing his ambitions of becoming president of the United States one day.
11. Love is Blind
If you're wondering why everybody in February 2020 was talking about Love is Blind, this is because the series is arguably Netflix's best. In the series, singles go on several dates and do not see the other person. Some of them find love which leads to marriage.
12. Dead to Me
This Netflix original comes with a mix of drama, comedy, and thrill. Linda Cardellini and Christina Applegate play women who get to know each other at a grief support group and create some friendship. The show is a fun but emotional ride.
13. The Crown
We see Olivia Colman, an Oscar winner, when she played Queen Elizabeth II in the show's fourth season. Plus, you get to enjoy the story of Princess Diana. She struggles with her place in the royal family and her marriage.
14. You
Penn Badgley as Dan Humphrey is creepier in this series. The show is about a bookstore clerk who begins to stalk a lady he's dating. The show's twists and turns are a rollercoaster ride.
15. The Haunting of Bly Manor
The Haunting of Bly Manor tells a story about love and loss and the traumas that weigh us down. The follow-up to The Haunting of Hill House has the same actors and a story as layered as the predecessor.
16. Grace and Frankie
Icons Lily Tomlin and Jane Fonda form an unlikely friendship after their husbands (Sam Waterson and Martin Sheen) walk out of them for each other. And the husbands are planning to marry each other.
17. Sex Education
Imagine if you had to go through high school with your mom as a sex therapist. This British comedy/drama captures the awkwardness of that life. You can binge-watch the two available seasons as you wait for the third one that just got renewed.
18. Who Killed Sara?
The mystery thriller follows Manolo Cardona's (Alex Guzman's) investigation about his sister's death which he got wrongly convicted for. It may be one of your wildest rides yet on Netflix.
19. Bridgerton
Bridgerton – a series produced by Shonda Rhimes, delivers to you all the hot scenes, romance, and drama in one piece.
20. The Haunting of Hill House
The series follows a story from a novel by Shirley Jackson with the same name. It shows the lives of a family remembering the things that happened in their childhood haunted house. You may need to watch this one with the lights on.
Tell us what's wrong with this post? How could we improve it? :)
Let us improve this post!