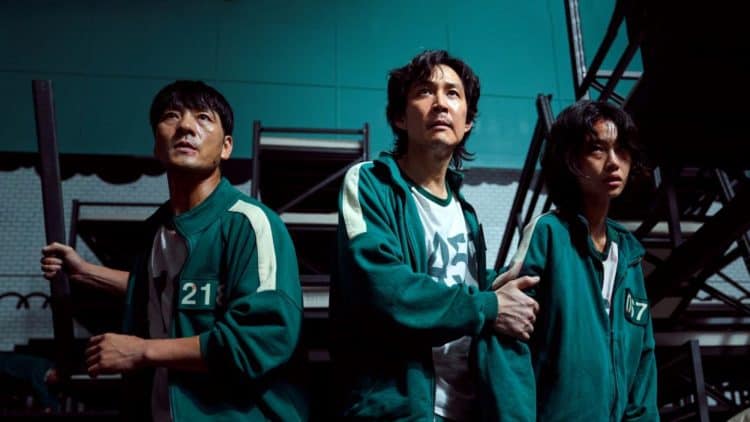 With the COVID-19 pandemic causing production to shut down across the entire entertainment industry, 2020 was a tough year for TV and movies. However, in lots of ways, 2021 made up for it. Not only has there been lots of new content this year, but a lot of it has been really good. TV shows have really brought their A-game and there have been lots of series that people simply can't get enough of. From drama to comedy, there has been a little something for everybody in 2021. If you're looking for some things to watch as the year winds down, today is your lucky day. Keep reading to see our list of 5 TV shows that came out of nowhere in 2021.
1. Squid Game
When Squid Game was released on Netflix in September of 2021, many viewers didn't know what to expect. The series hadn't been advertised beforehand, and the title certainly didn't give any details about what it was about. However, once people tuned in, they found themselves sucked into a twisted world of debt and darkness. Although the show was fictional, it highlighted some of the lengths people are willing to go to for a chance to win money. The series followed a man named Seong Gi-hun who had gotten down on his luck due to gambling addiction. He found himself in a tremendous amount of debt, so when a man approached him with an opportunity to play a game and win a large cash prize, he jumped at the opportunity. Little did he know, that the game could potentially cost him his life. The series quickly became one of the most popular shows on Netflix and people all over the world are anxiously awaiting a second season.
2. Mare of Easttown
Kate Winslet is arguably one of the most talented actors of her generation, so it goes without saying that anything starring her is definitely worth watching. However, even with that being said, Mare of Easttown exceeded lots of people's expectations. The series, which aired on HBO Max, centered around a small-town police officer named Mare (Winslet) who was on the hunt to find out who killed a young mother. On top of the responsibilities of her job, Mare was also dealing with lots of personal issues including her recent divorce. Winslet's performance was amazing and the show kept viewers guessing until the very end. Unfortunately, however, Mare of Easttown was a miniseries so there won't be a second season.
3. Maid
2021 was a great year for Netflix in terms of new content, and Maid was one of the many reasons why. Upon its release, the series became one of the most talked-about shows on the streaming service. Based on the book Maid: Hard Work, Low Pay, and a Mother's Will to Survive by Stephanie Land, Maid was inspired by true events from Stephanie's life. The series was about a young mother named Alex who was struggling to make ends meet. In addition to dealing with houselessness, Alex also has a very strained relationship with both of her parents which ultimately makes her struggles even worse. Maid is so raw that it can be tough to watch at times, but it tells a powerful story that leaves viewers feeling invested almost instantly.
4. Money Heist
Technically Money Heist isn't a new show, but since its final season was released in 2021, it started getting even more attention than usual. The series is about a group of people who pull of elaborate heists. Despite being incredibly good at what they do, they also find themselves in some very sticky situations. Although the series was originally made in Spanish, it has been dubbed in several other languages and has become popular all over the world. The show has a little bit of everything and you might find yourself laughing and crying all in one episode.
5. Reservation Dogs
Reservation Dogs is definitely a show that popped up out of nowhere, but lots of people are very glad that it did. The series follows a group of indigenous teenagers who live in Oklahoma who have dreams of moving to California. With the perfect mix of comedy and drama, Reservation Dogs appeals to a wide variety of people. The fact that the series was about indigenous people and also featured indigenous writers and directors was a major moment. The good news is that Reservation Dogs has officially been renewed for a second season. Unfortunately, though, it's unclear exactly when that season will air. If you haven't seen season one yet, you have plenty of time to catch up.
Tell us what's wrong with this post? How could we improve it? :)
Let us improve this post!