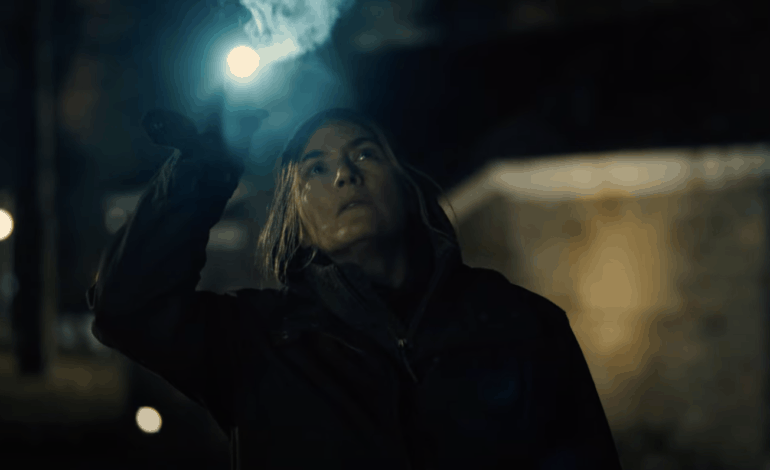 There are just too many good things to say about HBO's latest crime drama, Mare of Easttown. Apart from having an all-star cast who played their roles to a T, the show also boasts of a storyline that is original and unique in the best way possible. The character build-ups and major plot twists are television gold. For all those who are just about to discover this gem of a show, this serves as a legitimate warning. Series withdrawals are a proven side effect after one devours all seven episodes of the first season. The perennial question that is usually posed to brilliantly made television series would be if an additional season would be too much of a risk to take on. If one were to ask this to Mare of Easttown fans, the answer would easily be, "bring it right on!".
What is the Series About
The limited series was created and written by Brad Ingelsby (Run All Night), and directed by Craig Zobel (Westworld). The first season, which premiered in April 2021 was a smashing success that it may have sent HBO Max's servers crashing down on the day its grand finale aired. Since then, the show has received a multitude of critical acclaims, and has even earned a whopping 16 nominations at the upcoming 73rd Primetime Emmy Awards happening in September. The show's powerful ensemble is led by award-winning actress, Kate Winslet (The Reader), who plays the title role of Mare Sheehan, a detective sergeant residing in the fictional town of Easttown, Pennsylvania. Mare is introduced to viewers as Easttown's local heroine, who is so dedicated to her work, she might as well be married to it. As the episodes progress, the layers to her complicated character are further revealed.
She is a woman who has gone through the wringer, but still tries to survive despite all the pain and heartaches. After losing her troubled son, Kevin, played by Cody Kostro (City on a Hill) to suicide, Mare ends up as a divorcee living under the same roof as her opinionated mother, Helen, played by Jean Smart (Designing Women), a rebellious teenage lesbian daughter, Siobhan, played by Angourie Rice (Spider-Man: Far From Home), and a sickly grandson, Drew, played by newcomer Izzy King. It also doesn't help that her ex-husband, Frank, played by David Denman (The Office) lives right next door with his new fiancé, Faye, played by Kate Arrington (Ray Donovan). This complicated set-up just complements the show's unexpected twists and turns.
The first season revolves around Mare's attempt to solve the case of Erin McMenamin, played by Cailee Spaeny (The Craft: Legacy), a teenage single mom who was murdered. This new case heightens fear around town, as it might be connected to the town's other unsolved cases that involve two missing teenage girls. Mare is assisted by a new recruit, county detective Colin Zabel, played by Evan Peters (American Horror Story). Together, the two detectives push their initial differences aside, as they try their best to unravel the truth behind the string of crimes. In a town where practically everyone knows one another, it's only a matter of time before deep and dark secrets are unveiled. Winslet also portrays Mare and her nuances as a seasoned detective so perfectly, that even the slightest change of speaking tones or facial expressions do not go unnoticed.
The quest to the truth is far from easy, especially when the townspeople are revealed to be hiding so many skeletons in the closet. Viewers go on a wild ride with Mare, as so many shocking scenes and revelations happen as the series progresses. Some of these include, a deadly shootout, a fake paternity test, and a secret incestuous affair. Leave it to Mare to leave no stone unturned. The shocking season finale reveals the real murderer (spoiler alert!). Mare eventually discovers that Erin had an incestuous affair with her uncle John Ross, played by Joe Tippett (Patsy & Loretta), which angers his son, Ryan, played by Cameron Mann (For Life) and eventually leads him to accidentally pull the trigger on Erin. This hits really close to home, as Mare's best friend, Lori, played by Julianne Nicholson (Ally McBeal), is Ryan's mom. An explosive season finale that does justice to a firecracker of a series.
Why the Series Needs a Season Two
Mare of Easttown has a cinematic feel to it that is not oftentimes experienced in the small screen. The series does melancholy and mystery so well, and is so meticulously made that even Winslet had to ditch her British accent and trade it in with a Pennsylvanian one. Apart from being a crime drama, the show also has its fair share of lighthearted moments that are more focused on the characters' relationships with one another. It's no wonder viewers easily got attached to the flawed characters and sympathized with their issues. After a widely successful run, the clamor for a sequel is almost deafening. This has led Winslet and the show's creators to contemplate a season two. Even though nothing is set in stone yet, it doesn't hurt to be hopeful. We need more innovative storylines. We need more strong women in televisions. We need a Mare of Easttown season two!