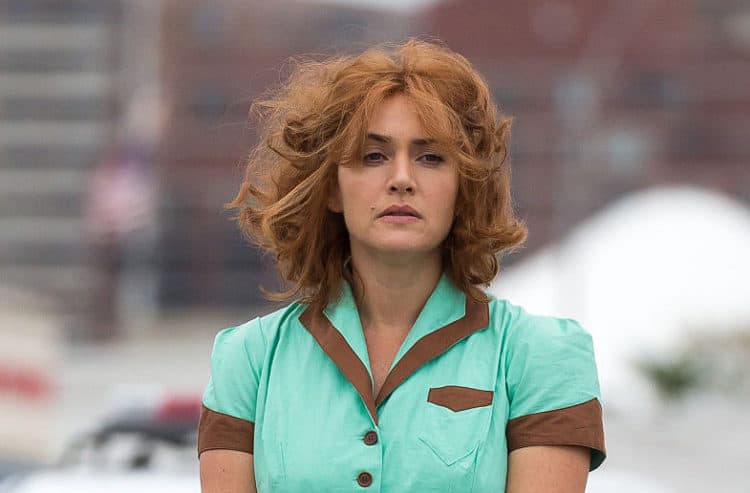 Going by her bio it would sound as though Kate Winslet had a struggle to get where she is since she was an overweight child as she'd stated and earned the nickname 'blubber' in school. That's not only unkind but in this day and age would likely call for immediate action of some sort. Kate simply didn't let it get to her and kept pushing forward as she took solace from her family, who despite being a bit down on their luck now and again still managed to provide for her and her siblings and gave them a very nurturing upbringing that led her to become the person she is today. Being born to a family where acting was a rather prominent profession she took to the stage eventually while in school and began to gain ground as she grew older, taking on roles that were quite important as well as noticeable.
5. Sense and Sensibility
In a story where some marry for love and some for money it's kind of frustrating really when station means so much in life and true feelings mean so little. Yet for all that the women in this film do tend to find their way along through guile, trickery, treachery, deceit, and in some cases a better understanding of who is really there to care for them and why. It does make a person that doesn't understand the time period want to tear their hair out and scream to the heavens for an answer why people can't just admit their feelings, but then we have the same problem in this era as well, just in slightly different ways.
4. The Life of David Gale
This is kind of a twisted tale concocted to show that capital punishment is not only wrong but it is deeply flawed. The only real flaw in it is that something had to be manipulated to prove the point that was being made. David Gale was accused of rape, something that can derail the career of a person that is accused of such a heinous thing without pause since it's considered to be one of the lowest and most vile crimes that could ever be committed. But when the truth comes out that he and his lover, who was dying from leukemia, staged the rape with the intent that he would go to prison and be executed, the twist is revealed and things are blown up in a way that could rock the whole legal system.
3. Revolutionary Road
What seems like a perfect life with a perfect marriage can be the perfect lie for those that want more but are somehow unable to go out and get it. Frank and April are a couple that might have been fine if they'd been able to keep moving about and not focus so much on the permanency that they needed to survive. But in allowing themselves to be stuck in one spot they became mired in emotions that eventually turned into something quite sour and took a decidedly negative turn. In fact one could almost believe that April knew what might happen when she tried to have an abortion before bleeding out, but that seems far too grim to think about.
2. Eternal Sunshine of the Spotless Mind
It's amazing the different pathways and methods the human brain has for remembering things even when it's supposedly manipulated into forgetting. Joel and Clementine were in a relationship at one point for 2 years but then broke it off. Clementine then used a licensed company to erase her memories of Joel, who later on did the same thing. When they meet again however they feel a connection but don't know why, and as Joel tries to erase her from his mind the memories continue to cling in a way that denies the brainwashing method, sinking deep enough that they become mere impulses that could explain why they still feel the connection. The mind doesn't like to let go.
1. Titanic
It's very interesting how James Cameron took one of the worst naval disaster in history and made it into a love story while still keeping the elements of the tale as faithful as he possibly could. Of course those of us watching the film would probably ask how anyone could miss an iceberg big enough to sink a ship in the middle of the ocean, but given that you're not looking at it from the same eyes as those that were there it's easy to see how you might think that it would be entirely avoidable. But the whole idea of a love story going on during the doomed voyage of a ship is a very romantic notion that was the main selling point of this movie and therefore the reason why it did so well.
Kate Winslet is the kind of actress that knows how to get people on her side when she acts.
Tell us what's wrong with this post? How could we improve it? :)
Let us improve this post!