The Indiana Jones franchise is an iconic movie series that follows the adventures of adventurer and archaeologist, Indiana Jones, played by Harrison Ford. The general plot of the movies revolve around Jones' pursuit of ancient artifacts and treasures, which usually involves him facing off against various villains and overcoming daunting challenges. From escaping deadly traps to battling Nazi soldiers, Indiana Jones is known for his wit, charm, and bravery.
The franchise has had five entries, starting with 1981's classic, Raiders of the Lost Ark, and ending with 2023's highly anticipated Indiana Jones and the Dial of Destiny. The legacy of the franchise is marked by its massive pop culture impact and its ability to captivate audiences for decades with its thrilling action, humor, and iconic music. Across the success of the franchise, each film sees heaps of talent join the eclectic ensemble. So, let's take a deep dive into the cast of Indiana Jones, past and present.
Harrison Ford as Indiana Jones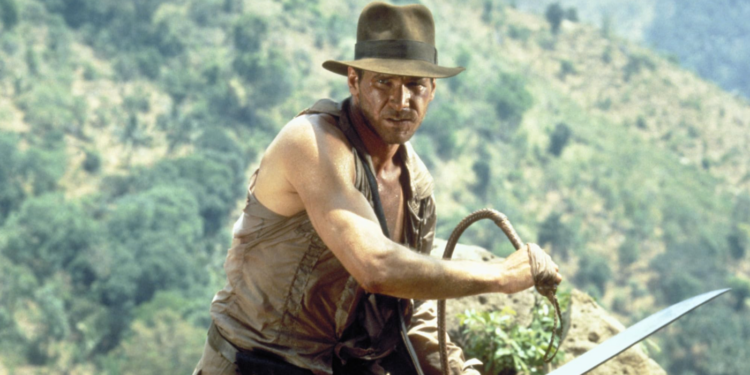 Harrison Ford has played a plethora of unforgettable roles throughout his illustrious career, including Han Solo in Star Wars and Rick Deckard in Blade Runner. However, his portrayal of Indiana Jones has undoubtedly become his most iconic character. In the five-film franchise, Ford brings an unmatched charisma and ruggedness that captivates audiences.
From his signature fedora hat to his whip-cracking action scenes, Ford's Indiana Jones has become a symbol of adventure and heroism. His performance consistently captures the spirit of the character, depicting him as both an academic scholar and a fearless adventurer. Furthermore, Ford's legendary portrayal of Indiana Jones has secured his place as one of the greatest action stars of all time. In 2024, Ford is set to star in Marvel Studios Thunderbolts.
Karen Allen as Marion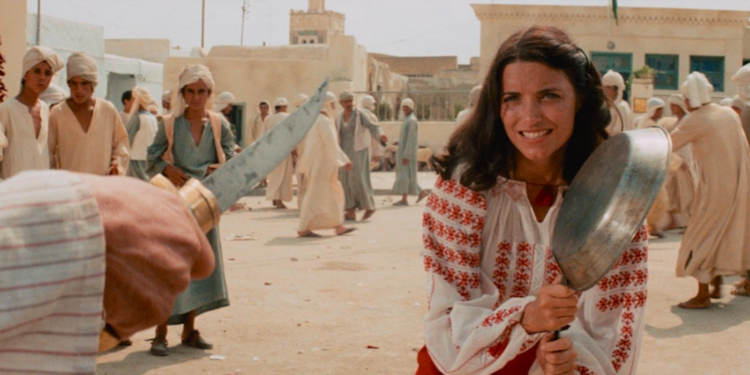 Karen Allen is an American actress best known for her iconic role in the Indiana Jones franchise as Marion Ravenwood. Her portrayal of the feisty and adventurous Marion opposite Harrison Ford's Indiana Jones has made her a legendary character in cinema. Outside of Indiana Jones, Allen has had notable performances in films such as Animal House, Starman, and The Wanderers. The Indiana Jones star has also been cast on television shows such as Law & Order: Special Victims Unit, and The Blacklist. However, it's her portrayal of Marion in Indiana Jones that remains her standout performance and has left an everlasting mark on pop culture.
Denholm Elliott as Brody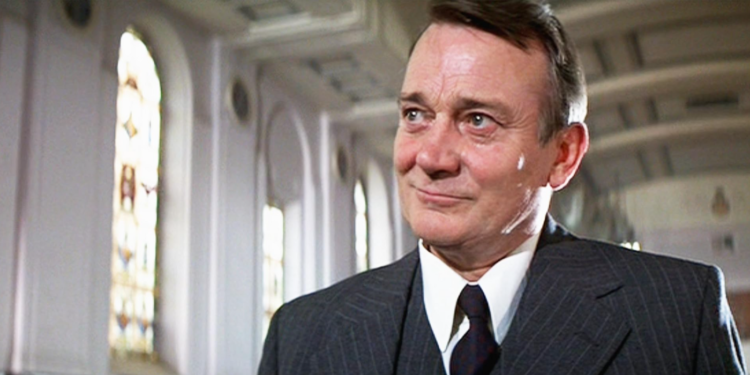 Denholm Elliott was born on May 31, 1922, in London, England. He began his acting career in the 1940s and quickly became one of the most prolific character actors of the 70s and 80s. He appeared in over 120 films and television shows throughout his career, showcasing his versatility and talent. Elliott is particularly noticeable for his role in the Indiana Jones franchise, playing Marcus Brody in both Raiders of the Lost Ark and Indiana Jones and the Last Crusade. He was also a frequent collaborator of director James Ivory, starring in several of his films including A Room with a View, and Maurice. Elliott passed away in 1992, leaving behind a legacy as one of the most respected character actors in the industry.
Paul Freeman as Belloq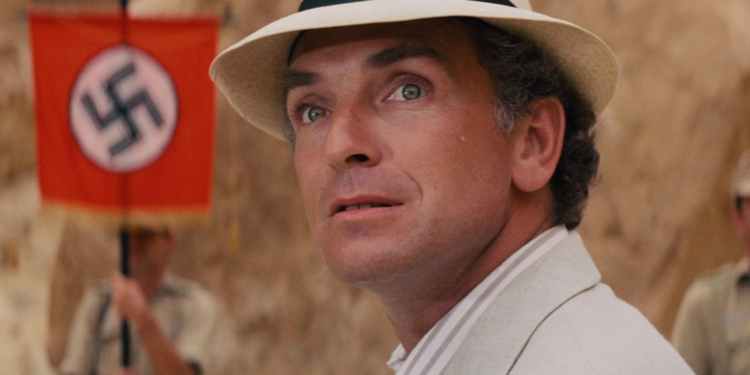 Paul Freeman is a distinguished actor known for his impressive performances in various films and television series. He first gained international recognition for his portrayal of the villainous archaeologist, Rene Belloq, in Raiders of the Lost Ark. His captivating performance as Belloq earned him a reputation as a formidable actor capable of bringing depth and complexity to his characters. Since then, Freeman has appeared in numerous other productions, impressing audiences with his natural talent and mastery of the craft. Freeman last appeared on screen in 2022 in the film, The Man From Rome.
Kate Capshaw as Willie Scott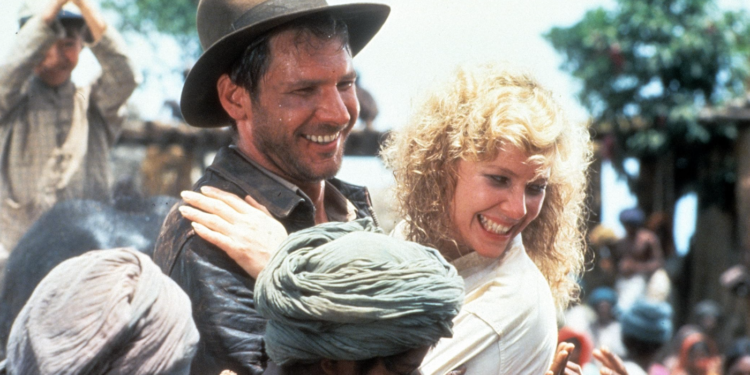 Kate Capshaw is an American actress who was cast as Willie Scott in Indiana Jones and the Temple of Doom. Her portrayal of the nightclub singer caught up in Jones' dangerous mission is beloved by fans of the franchise. However, after a successful acting career throughout the 1980s and 1990s, Capshaw has since retired. Her last on-screen appearance came in the 2002 TV movie, Due East.
Ke Huy Quan as Short Round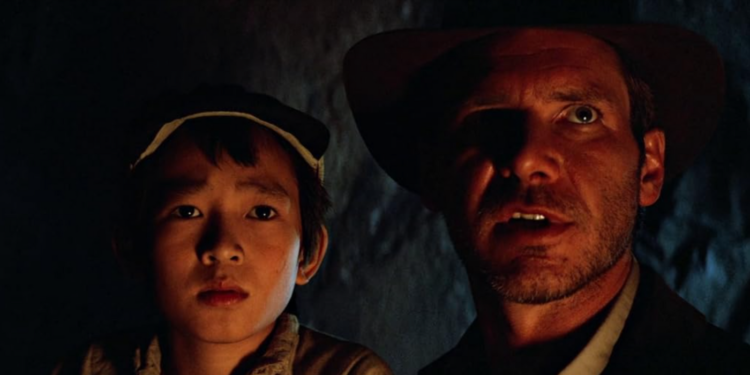 Ke Huy Quan is a Vietnamese-American actor who rose to fame in the early 80s after appearing in cult-classic films such as Indiana Jones and The Temple of Doom, and The Goonies. However, he fell off the radar for most of the late 90s and 2000s. But in 2022, he made an epic resurgence in the hit blockbuster Everything Everywhere All At Once. Playing a pivotal role in the film, Ke's performance garnered critical acclaim and earned him an Oscar.
River Phoenix as Young Indy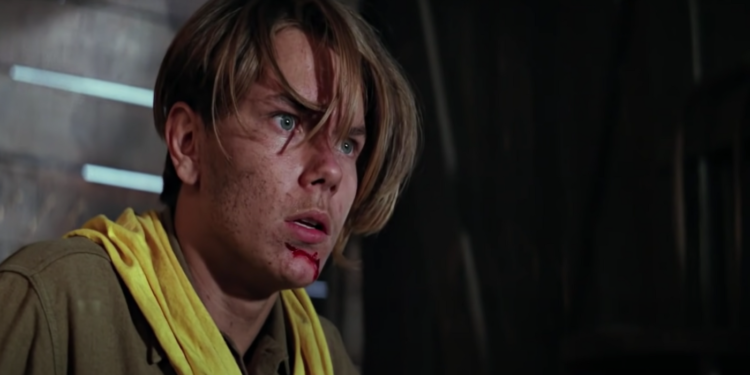 River Phoenix was an immensely talented actor on the cusp of superstardom. He appeared in many notable films, including his small but impressive role as Young Indy in Indiana Jones and the Last Crusade. Despite his youth, Phoenix captured the essence of the iconic adventurer perfectly, leaving a lasting impression on audiences. Sadly, his promising career was cut short when he died at the age of 23 due to an overdose.
Sean Connery as Professor Henry Jones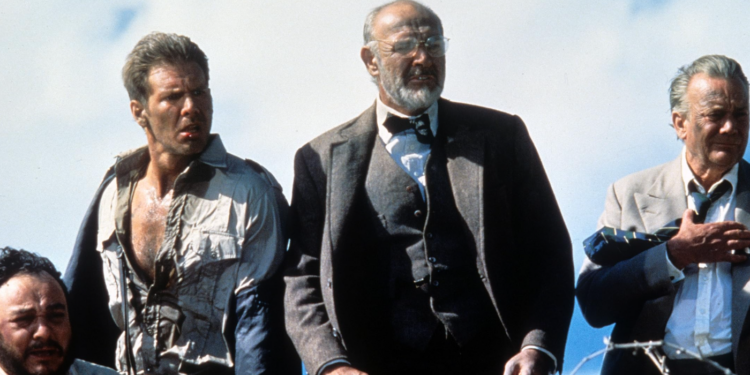 Sean Connery was a Scottish-born actor born in Edinburgh on August 25, 1930. He rose to worldwide fame for his iconic role as James Bond, which he played in seven films from 1962 to 1983. His suave performance and charismatic portrayal of the character made him a household name and cemented his legacy as one of Hollywood's most recognizable stars.
In 1989, Connery starred in Indiana Jones and the Last Crusade, where he played the character of Dr. Henry Jones, the father of Harrison Ford's character. His performance in the film was a standout moment in his career and served as a key component to the film's success. Connery and Ford displayed great chemistry on-screen, making their father-son dynamic believable and endearing. Connery passed away on October 31, 2020 at 90 years old.
Shia LaBeouf as Mutt Williams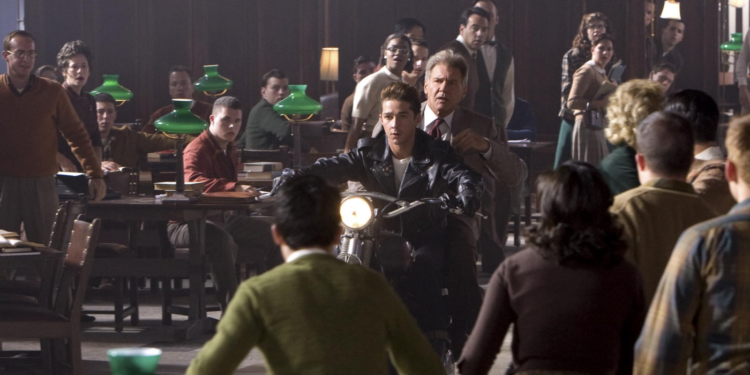 Shia LaBeouf shot to fame after he was cast as Mutt Williams in Indiana Jones and the Kingdom of the Crystal Skull. LaBeouf's role in the iconic franchise marked a turning point in his career as it was the first time he had landed a major role in a blockbuster movie. However, in recent years, LaBeouf's career has taken a hit due to his alleged personal issues, including arrests and public outbursts, which have tainted his image. Despite this, LaBeouf has still managed to secure roles in a number of well-received independent films.
Cate Blanchett as Irina Spalko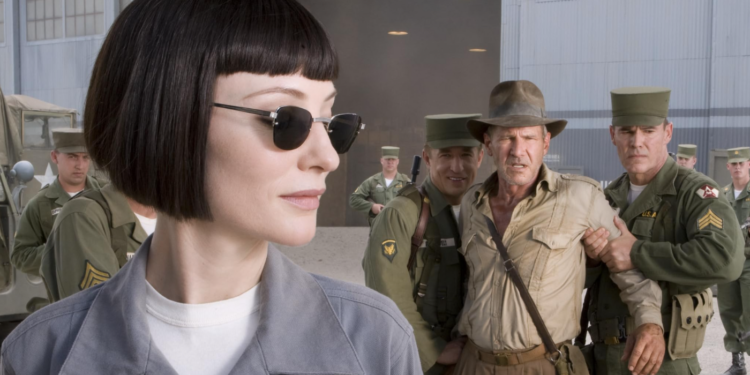 Cate Blanchett is an Australian actress and producer who rose to fame in both the Australian and international film industries. She has won two Academy Awards and three Golden Globe Awards for her acting performances. In 2023, Blanchett took on her first villainous role in Indiana Jones and the Dial of Destiny. She portrayed the menacing Irina Spalko, showcasing a side to her framework that audiences hadn't seen before.
Phoebe Waller-Bridge as Helena
Phoebe Waller-Bridge is an accomplished actress, writer, and producer. She is best known for creating and starring in the critically acclaimed TV series, Fleabag. She has also played significant roles in other popular shows like Killing Eve, and Broadchurch. Her acting skills were highly praised when she was cast as the female lead, Helena, in Indiana Jones and the Dial of Destiny. With her incredible talent and impressive list of achievements, Waller Bridge is truly a force to be reckoned with in the entertainment industry. In 2024, she is set to star opposite Emily Blunt in John Krasinski's comedy drama, Imaginary Friends.
Mads Mikkelsen as Dr. Voller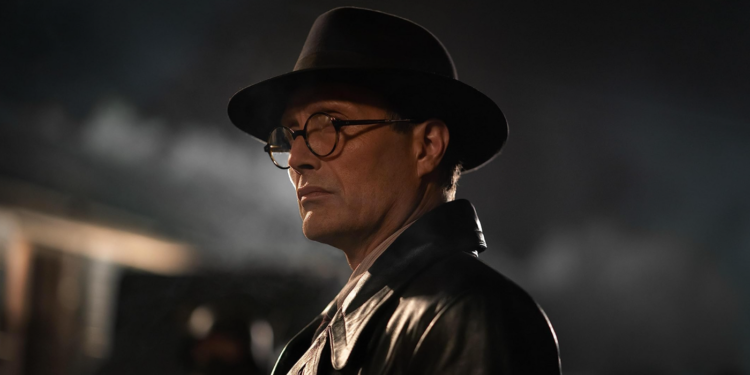 Mads Mikkelsen was born on November 22, 1965, in Østerbro, Copenhagen, Denmark. He made his debut in the entertainment industry in the early 1990s as a dancer, but eventually transitioned to acting. He became a household name in Denmark after his performance in the Danish film, Pusher, in 1996. Over the years, Mikkelsen has successfully crossed over into Hollywood, starring in blockbuster franchises like Doctor Strange, and Rogue One: A Star Wars Story. In 2023, Mikkelsen starred as the lead villain and menacing Nazi, Dr. Voller, in Indiana Jones and the Dial of Destiny.
Antonio Banderas as Renaldo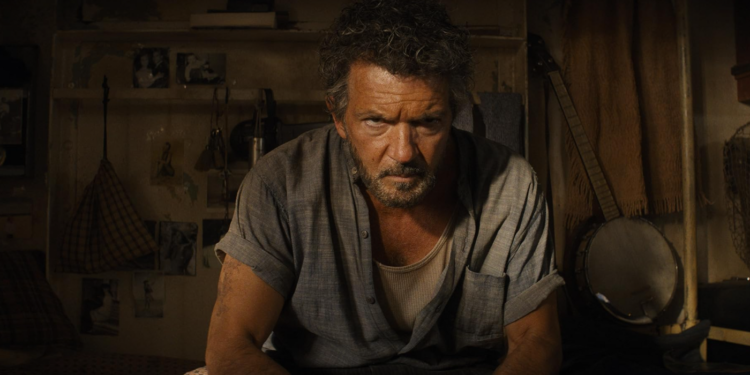 Antonio Banderas is a renowned actor known for his striking looks and immense acting skills. Born in Málaga, Spain in 1960, Banderas developed an interest in the arts and acting at a young age. He gained international fame in the 1990s with his roles in films such as The Mask of Zorro, Desperado, and Evita. Indiana Jones and the Dial of Destiny introduces Banderas as Renaldo, an old friend of Indiana Jones who steps up to offer his skills when carnage ensues. In 2024, Banderas is set to forefront the musical, Journey to Bethlehem.