Everything Everywhere All At Once delighted and entertained audiences in 2022 and its Best Picture Oscar win is certainly warranted. A starring vehicle that showcased the diverse talents of Michelle Yeoh, Stephanie Hsu, Jamie Lee-Curtis, and Ke Huy Quan, the movie effortlessly bounces between genres and it never hampers the feature in the slightest. In a year where Marvel brought out the big guns for the multiverse with Doctor Strange in the Multiverse of Madness, the modestly budgeted A24 feature masterfully captured the chaos, comedy, action, and heartwarming moments its premise presents.
The film is also an achievement for Asian-American actors because it doesn't turn to the stereotypes that has plagued many of these performers who have been held back by the limitations of an unwelcoming industry. Everything Everywhere All At Once is a zany comedy, but all the jumps through different dimensions doesn't slow down the powerful messages the Oscar winner delivers. Thankfully, the Academy recognised all Everything Everywhere All At Once had to offer, and here's why it deserved its Best Picture Oscar win.
It Manages To Effortlessly Flip Between Genres With Ease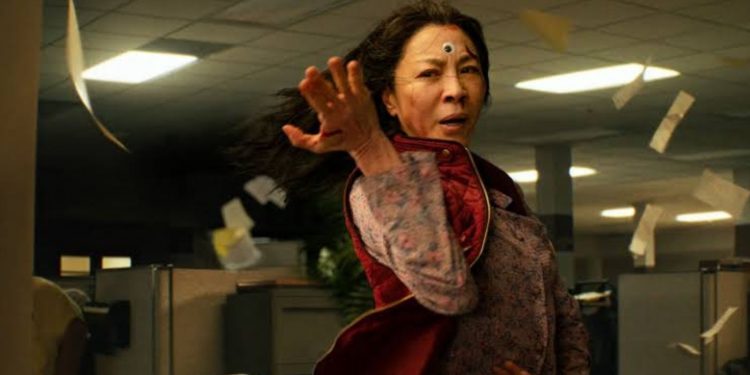 Balancing between different genres is no easy task. Each genre or sub-genre has its own rules that highlights the speciality within it. The purpose of comedy is to incite laughter through jokes or satirical content. Drama is the complete opposite, where intense moments or situations are explored in a dour tone. Moving between genres requires a nuanced touch which the directors of Everything Everywhere All At Once, The Daniels, achieve with with seeming ease. The movie dances between comedy, drama, and action to deliver a delightful adventure for viewers. The Daniels manages to squeeze a tender and somber moment during the scenes with Evelyn and Deirdre having hotdog hands.
Evelyn and Joy having a tearful heart-to-heart never felt out of place with wacky scenes such as the two on a planet as talking rocks. Everything Everywhere All At Once is chaotic, but one that's controlled chaos because the film has a clear theme and it never deviates from it. It was a huge gamble going back-and-forth between multiple genres, but it highlights the incredible talents of The Daniels and the level of commitment that the cast tapped into to bring this film to life.
It Subverts Stereotypes That's Hampered Asian Actors In Hollywood
Yeoh, Quan, and James Hong, have been in the film business for over 20 years; however, all three actors have discussed the struggles that they have dealt with throughout their time in Hollywood. Lack of diversity in Western films has been a barrier many actors of color have had to face, including Asian actors. After breaking out in Crouching Tiger, Hidden Dragon, Michelle Yeoh would usually only get offers for stereotypical martial arts movies, while Hong and Quan didn't get much work besides supporting characters. Everything Everywhere All At Once instead treats its characters like well rounded people, with nuance and depth.
Granted, Evelyn Wang is an accomplished martial arts fighter in one dimension, but Michelle Yeoh has multiple roles that allows the actress to showcase just how strong of a performer she is. The film also subverts expectations of stories that follow immigrants leaving their countries to find a better life in America, by showcasing Evelyn as an unhappy Laundromat owner, pulling back the curtains on the hardships of trying to live the American dream. Despite the multiverse angle, the central theme of the Oscar winner is family, and breaking down the dynamics of each member showcased incredible dimensions that's rarely displayed in Western films featuring Asian actors.
The Film Has A Message That's Never Lost Within Its Chaos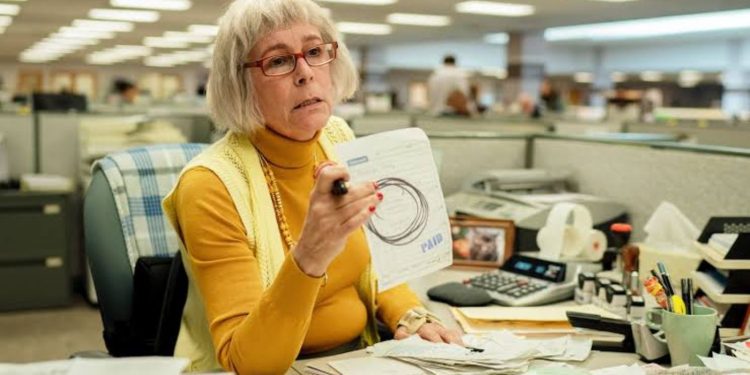 Everything Everywhere All At Once deserved to win the Best Picture Oscar thanks to its message which resonated with viewers. Most people can relate to the hardships that Evelyn and her family were going through. Despite the multiverse angle, the focus remains on Evelyn, Joy/Jobu, Waymond, and Gong Gong, with each character developing throughout the chaotic situation they find themselves in. The journey of Evelyn's character is an intriguing one that guides her choices throughout, but it's not what shapes her as a human being. The multiverse angle is only there to support the main story, and its heartwarming exploration of family dynamics is why it's been a hit with fans and critics.
READ ALSO: Every Michelle Yeoh Oscar Snub Before Everything Everywhere All At Once