Michelle Yeoh's acting career began in 1983, and she's been recognized as one of the most incredible action heroines of all time. Yeoh's career as a martial artist who did her own stunts progressed quickly, and it did not take her long to begin landing larger roles in bigger films. However, it was her role as Evelyn Quan Wang in the 2022 film Everything Everywhere All At Once earned Yeoh her first Academy Award nomination.
Yeoh's career before Everything Everywhere All At Once was stellar, but Yeoh was never nominated for an Oscar. Despite starring in numerous eligible movies in groundbreaking roles, she was continuously snubbed at the Oscars. Some of Michelle Yeoh's Oscar snubs were more pronounced than others, and they stand out among the rest. Here is every movie that Michelle Yeoh should have earned an Oscar nomination for, even though she did not.
6. Soong Ai-ling in The Soong Sisters (1997)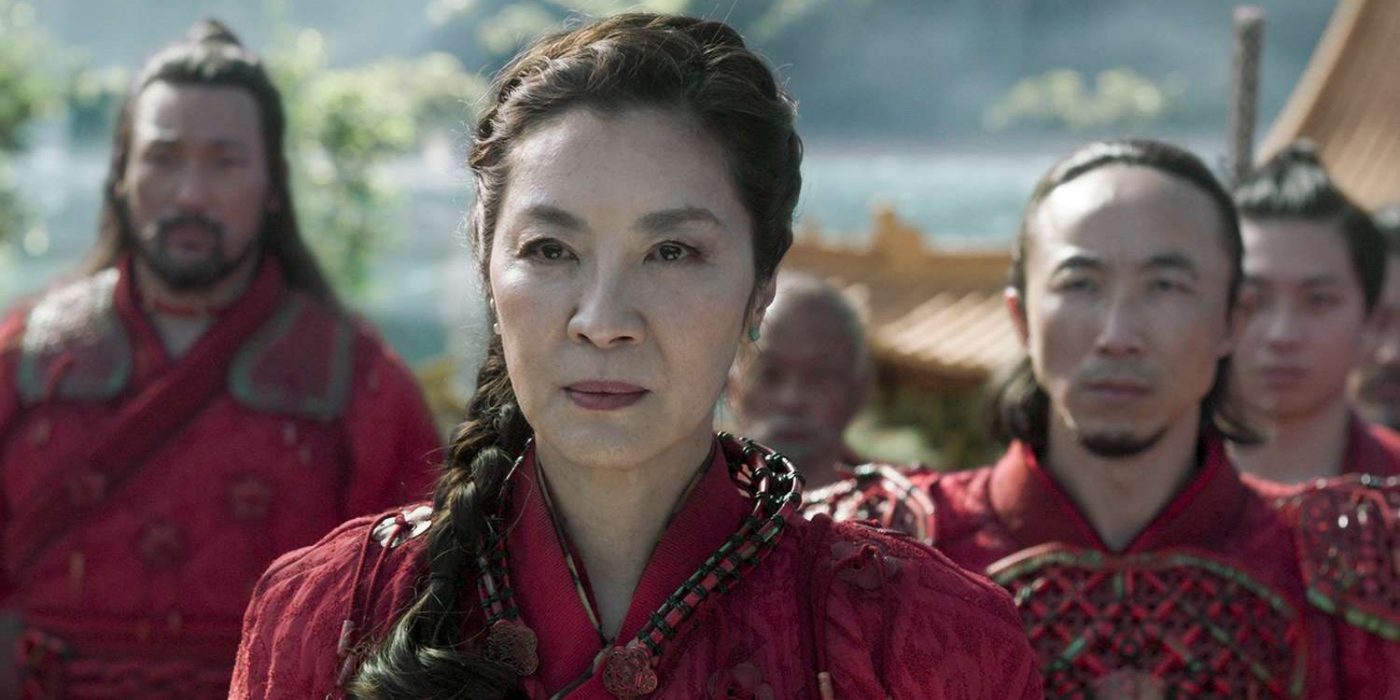 The film focuses on the lives of the Soong sisters whose husbands were three of the most important men involved in founding the Republic of China. The Soong Sisters describes the lives of these three women and their husbands from 1911 until 1949. Yeoh's character is the oldest of the three Soong Sisters, and she is the first to wed.
The actress was nominated for Best Supporting Actress at the 1998 Hong Kong Film Awards for her role as one of the Soong sisters. Michelle Yeoh's portrayal of Soong Ai-ling was compelling, thoughtful, and strong, and it was certainly good enough to land her an Oscar nomination. However, the movie was not submitted for consideration.
5. Wai Lin in Tomorrow Never Dies (1997)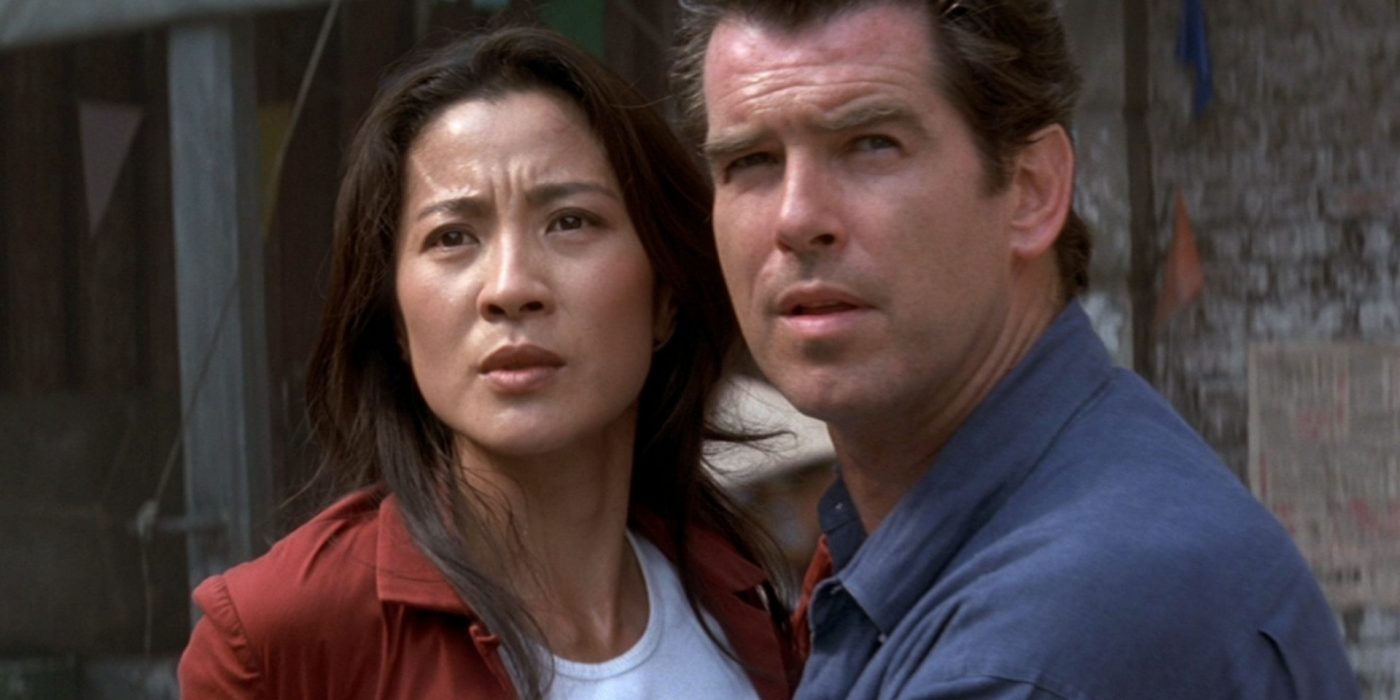 Tomorrow Never Dies is the 18th James Bond movie, and it stars Pierce Brosnan. Like every Bond movie, the antagonist works diligently to wreak havoc on the world, and James Bond works just as diligently to stop him. In this Bond installment, James Bond works closely with Chinese Ministry of State Security agent Wai Lin to stop the antagonist. It is also the first time the film franchise cast an Asian Bond Girl.
Michelle Yeoh's role as Wai Lin was outstanding enough to earn her an Oscar nomination. Furthermore, Pierce Brosnan regularly discussed Yeoh's dedication and talent to the press during and after the filming of this movie. The movie did not earn any Academy nominations, but it did earn a Golden Globe nomination.
4. Ying Nan in Shang-Chi and the Legend of the Ten Rings (2022)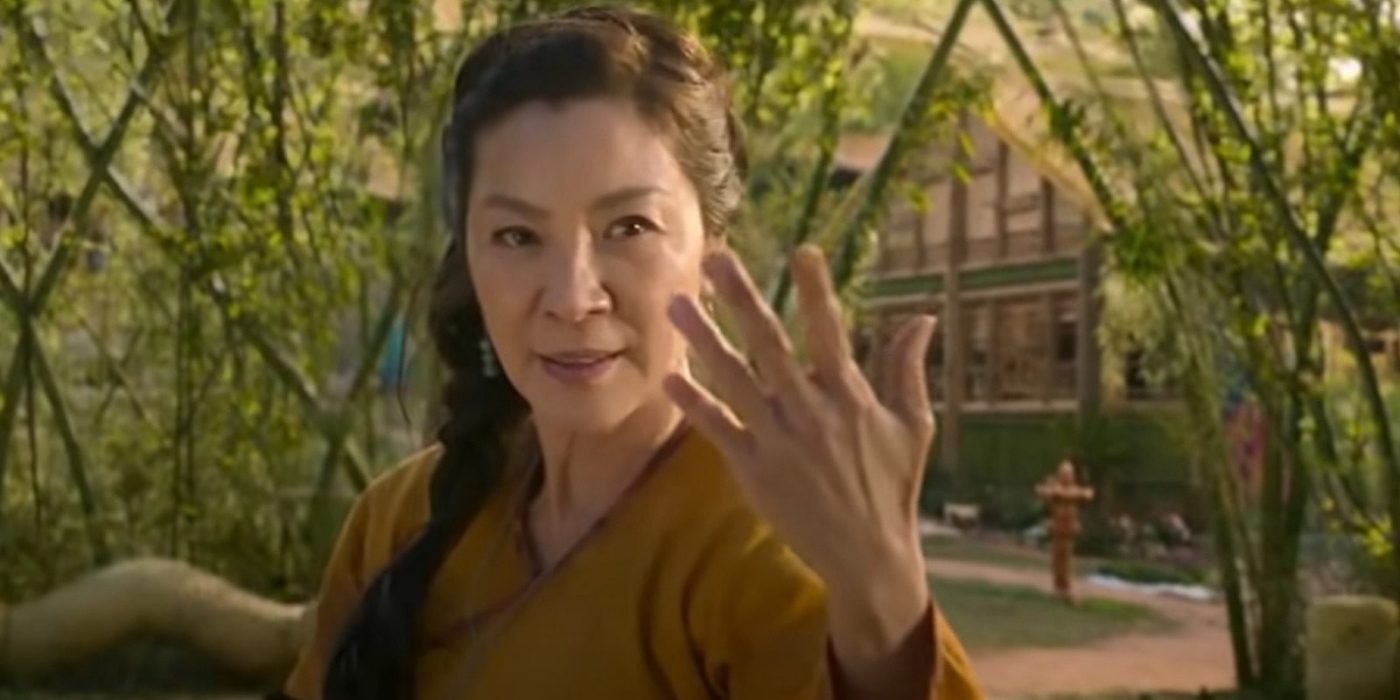 Shang-Chi and the Legend of the Ten Rings is the 25th Marvel movie. The plot begins more than 1,000 years ago with the discovery of ten rings magical enough to grant immortality. Yeoh plays Ying Nan, the aunt of Shang-Chi. It was Yeoh's second time in a Marvel movie.
Yeoh's role as the gatekeeper and aunt to Shang-Chi was recognized at the 2022 Critics' Choice Super Awards. Yeoh was nominated for Best Actress in a Superhero Movie. She did not win, but Yeoh's role is widely recognized thanks to her martial arts and her elegance. Taking home an Oscar nomination for Best Supporting Actress should have been certain for Yeoh with this role.
3. Mameha in Memoirs of A Geisha (2005)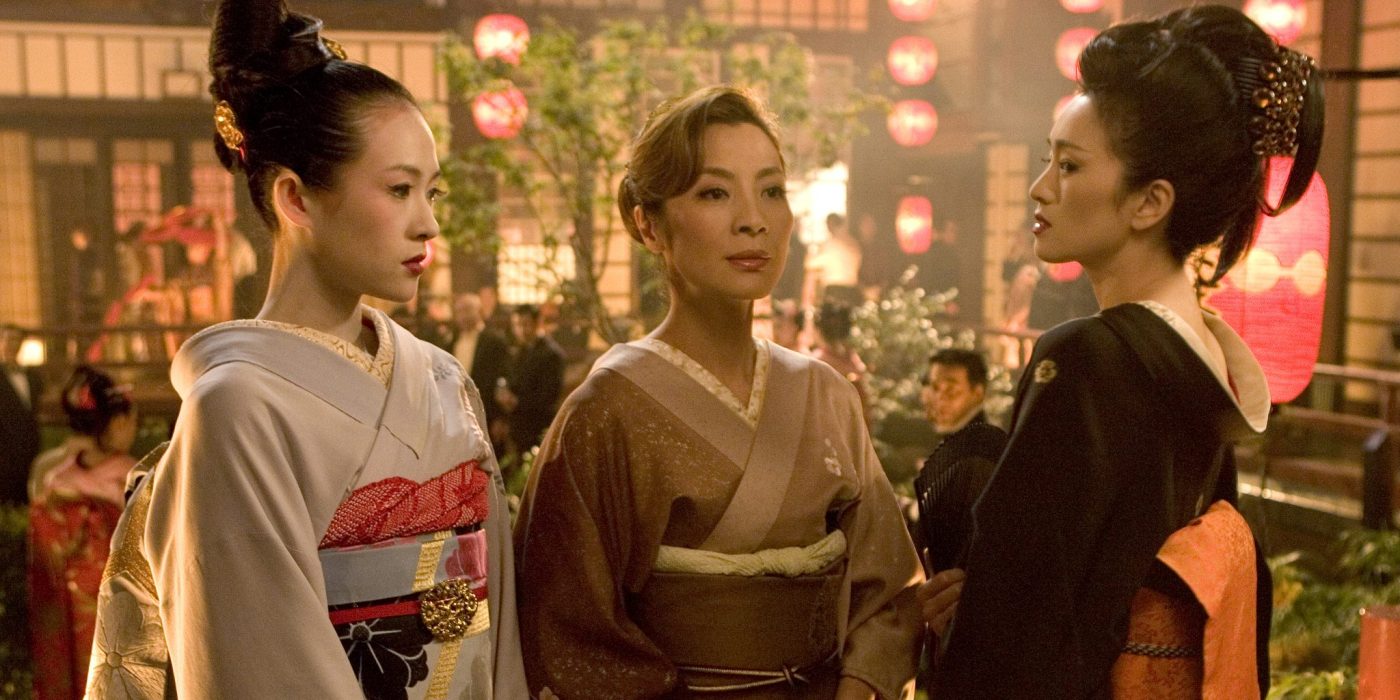 Memoirs of A Geisha is the story of Chiyo, a young woman sold by her poor father to become a Geisha and Mameha takes Chiyo under her wing. Mameha is one of the most prominent and well-known Geishas around. The story involves the training of Chiyo, her rise to fame and popularity as a Geisha, and the intimate details of Chiyo's life.
Yeoh's role as Mameha is one of her best roles to date. Yeoh is strong in this role, and it's her grace and elegance that dominate the screen. Memoirs of A Geisha was nominated for six Oscars, including the Best Actress nomination for Ziyi Zhang as Chiyo. Yeoh should have been nominated for the Best Supporting Actress role based on her outstanding performance in this movie. When her name was not announced as a nominee, many were shocked. This was, to date, the biggest Oscar snub of Michelle Yeoh's career.
2. Yu Shu Lien in Crouching Tiger, Hidden Dragon (2000)
Crouching Tiger, Hidden Dragon is one of Ang Lee's most prominent films. A love story with a twist of thievery and ancient lore, Crouching Tiger, Hidden Dragon, is about searching for a stolen sword over 400 years old. As the search for the missing sword continues, the story of Yeoh's character, Yu Shu Lien, twists and turns, and the parallels between what she wants and what she is doing are made evident.
Michelle Yeoh was nominated for eight awards for her role in Crouching Tiger, Hidden Dragon. However, none of them were for Best Actress at the Academy Awards. The film itself earned ten Oscar nominations, but not one for Yeoh. Her martial arts skills, her charisma, and the way she brought Lien to life is one of Yeoh's best roles to date. Michelle Yeoh's Oscar snub for Crouching Tiger, Hidden Dragon remains one of the biggest in her career.
1. Eleanor Sung-Young in Crazy Rich Asians (2018)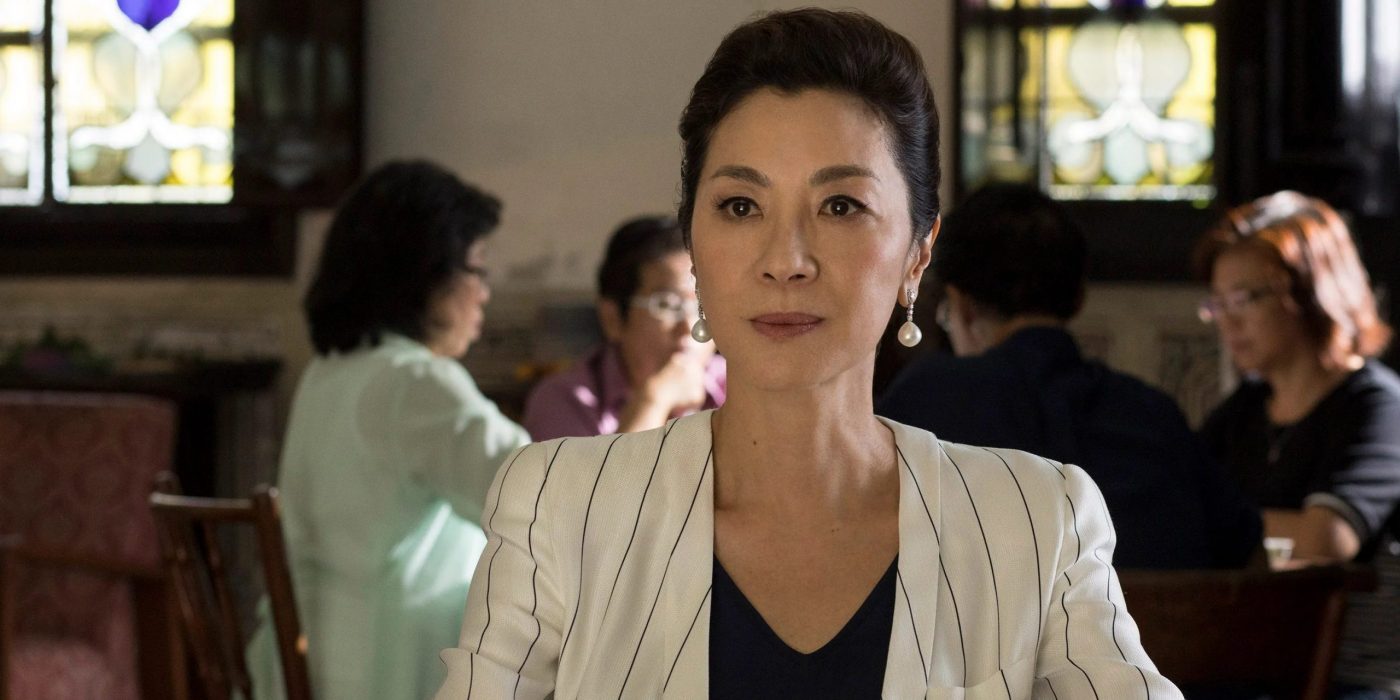 A romantic dramedy about a young woman in love, Crazy Rich Asians follows the story of Nick Young and Rachel Chu. Nick brings his girlfriend, Rachel, to Singapore to attend his best friend's wedding, and he lies to his girlfriend about his family. She doesn't realize they are among the wealthiest families in the country, nor does Nick tell Rachel that his mother (Michelle Yeoh's Eleanor Young) does not approve of Rachel.
Michelle Yeoh's Eleanor instantly takes over every scene. Yeoh mastered the art of elegance and disapproval, and her portrayal of Eleanor is brilliant. The character emanates power from every pore, and she reflects disdain with a flick of her eyes. Michelle Yeoh's brilliance should have earned her an Oscar nod for Best Supporting Actress, but Crazy Rich Asians was snubbed altogether.