Away from the glitz and glamor surrounding the Academy Awards, viewers look towards the nominees who could clench victory in the Oscars Best Actress category. The five-person list is filled with nominees who delivered superb performances in the films they've been nominated for. While it's a first for some of the nominees, others have received several nominations in the past.
In 2022, Jessica Chastain emerged winner for her performance in The Eyes of Tammy Faye. Her win gives hope to this year's first-time nominees and is a reminder that anything is possible at the Oscars. As the award night draws closer, here's a closer look at each nominee's career and other works they've done in film and television throughout their career.
1. Cate Blanchett – Tár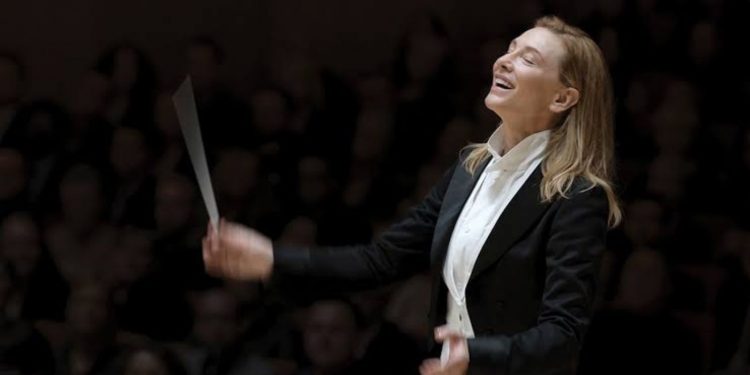 Cate Blanchett is no stranger to the Academy Awards, having received eight nominations (including the 2023 Oscars). So far, Blanchett has won two of them in 2005 and 2014. The Australian actress comes to the Award ceremony as the most-nominated Australian in Oscar history. Blanchett has had a successful film, television, and stage career throughout her three-decade career as an actor.
With over 60 films to her credit, Blanchett has more than enough roles for which she's remembered. Some of her noteworthy appearances include Elizabeth (as Queen Elizabeth I), The Lord of the Rings Trilogy (as Galadriel), and The Aviator (as Katherine Hepburn). She's also in Notes on a Scandal (as Sheba Hart), Indiana Jones and the Kingdom of the Crystal Skull (as Irina Spalko), The Curious Case of Benjamin Button (as Daisy Fuller). Then there's Blue Jasmine (as Jeanette Francis), Cinderella (as Lady Tremaine), Carol (as Carol Aird), Ocean's 8 (as Lou), Thor: Ragnarok (as Hela), and Don't Look Up (Brie Evantee).
2. Ana de Armas – Blonde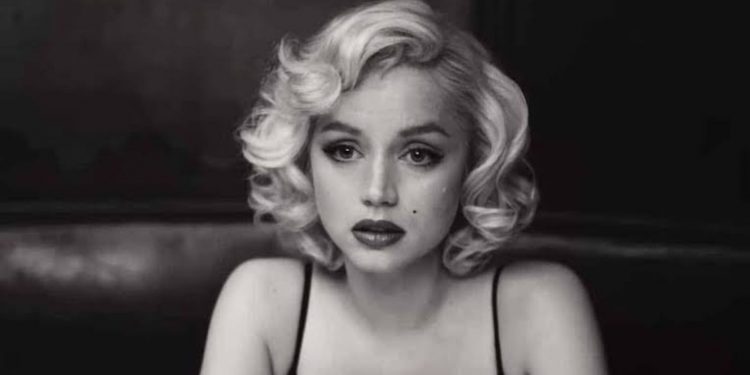 This would be Ana de Armas's first nomination at the Oscars. She's on the Best Actress list for her portrayal of Marilyn Monroe in the fictionalized biographical movie, Blonde. Her acting career began in Cuba before moving to Spain, and Ana de Armas's early works were in Spanish films and television.
Ana de Armas has three credited television works, with El Internado being her most popular. She featured in 56 episodes of the show as Carolina Leal Solis. One of her first popular English-speaking films was the 2015 erotic psychological thriller Knock Knock, which starred Keanu Reeves with Ana de Armas playing the role of Bel. She starred in Blade Runner 2049 (as Joi), Knives Out (Marta Cabrera), the James Bond film, No Time to Die (as Paloma), Deep Water (as Melinda Van Allen), and The Gray Man (as Dani Miranda).
3. Andrea Riseborough – To Leslie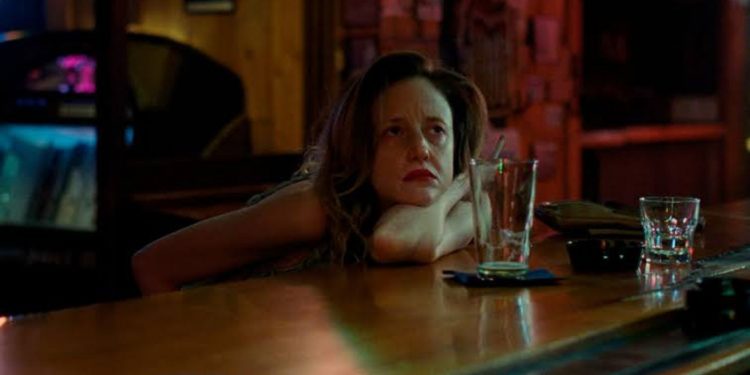 Like Ana de Armas, this would be Andrea Riseborough's first nomination at the Academy Awards. She was nominated in the Best Actress category for her performance in To Leslie, where she plays a troubled and manipulative alcoholic, Leslie Rowlands. Andrea Riseborough has extensively worked in film, television, and on stage.
In television, she played Margaret Thatcher in the TV film, The Long Walk to Finchley, Angelica Fanshawe in The Devil's Whore, Dee Finchley in National Treasure, and Emma Lynwood in ZeroZeroZero. Most of her acting credit has been in film, with more than 35 movies to her credit. Riseborough's film debut was in 2006, playing a minor role as a Period Film lover in Venus.
Riseborough's other prominent appearances in film include W.E. as Wallis Simpson, Oblivion as Victoria Olsen, and Birdman as Laura Aulburn. She was also in Nocturnal Animals as Alessia Holt, Battle of the Sexes as Marilyn Barnett, The Death of Stalin as Svetlana Stalina, and Matilda the Musical as Mrs. Wormwood.
4. Michelle Williams – The Fabelmans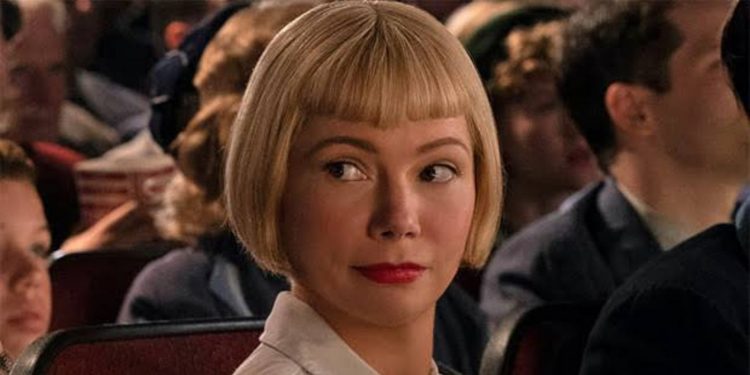 Michelle Williams is no small name in Hollywood's movie industry. She has received five Academy Awards nominations, seven Golden Globe Award nominations (winning two), and one Tony Awards nomination. Williams' performance playing Mitzi Fabelman in Steven Spielberg's coming-of-age drama, The Fabelmans, gave her the fifth Academy Awards nomination.
Williams's notable works in film include Brokeback Mountain as Alma Beers del Mar, Wendy and Lucy as Wendy Carrol, and Blue Valentine as Cindy. She starred as Dolores Chanal in Shutter Island and Marilyn Monroe in My Week with Marilyn. She played Annie/Glinda in Oz the Great and Powerful, Randi in Manchester by the Sea, and Gail Harris in All the Money in the World. Some of her highest-grossing movies include The Greatest Showman as Charity Barnum and Venom and its sequel as Anne Weying.
5. Michelle Yeoh – Everything Everywhere All at Once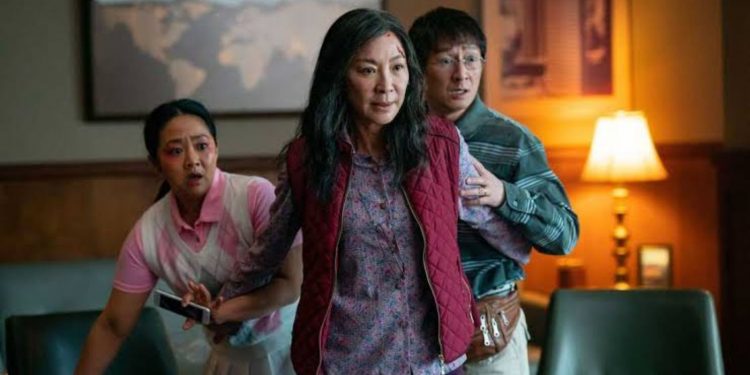 A nomination in one of the Academy Awards' top award categories is the crowning of Michelle Yeoh's year 2022. Yeoh starred in four films, with one of them, Minions: The Rise of Gru, earning over $900 million at the Box Office. However, her performance in the absurdist comedy-drama, Everything Everywhere All at Once earned her a spot in the Oscar Best Actress category.
Michelle Yeoh's work has mostly been in film, but she has had notable television appearances. She played Captain Philippa Georgiou/Emperor Philippa Georgiou in a recurring role in Star Trek: Discovery. She also reprised her role in a single episode of Star Trek: Short Treks. In 2022, she joined the cast of The Witcher prequel, The Witcher: Blood Origin, as Scían. She was featured in four episodes.
In film, Michelle Yeoh has starred in over 50 movies to date. Notable mentions of her work in film include the James Bond film Tomorrow Never Dies as Wai Lin and Crouching Tiger as Yu Shu Lien. She also starred in Crazy Rich Asians as Eleanor Young, in Last Christmas as Santa/Huang Qing Shin, in Gunpowder Milkshake as Florence, and in the MCU's Shang-Chi and the Legend of the Ten Rings as Ying Nan.
Read Next: Every Oscars Best Actor Nominee (& Where You Know Them From)