The Oscars Best Actor category is one of the most anticipated categories in the award ceremony. At the 2023 95th Academy Awards there will be justifiable anticipation to know who walks away with one of the most coveted awards. So far, it has been a close race between the nominees, with each of them a deserving to win.
At most Oscar nights, there are no clear favorites. However, in 2023, this is the first time for every nominee that they have ever been nominated in the Oscars Best Actor category. Each nominee, with varying career lengths, has worked hard in film and television to have made it to this stage. Besides the film for which they've been nominated, here are other notable movies and TV shows they've acted in.
1. Austin Butler – Elvis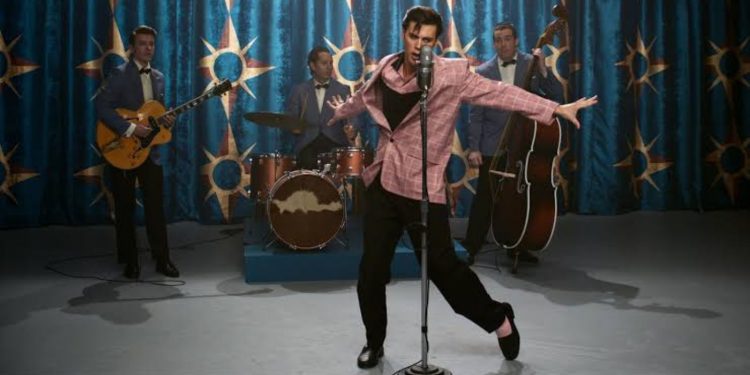 Austin Butler is nominated for Best Actor at the 2023 Oscars for his brilliant portrayal of Elvis Presley in the musical biopic Elvis. However, having begun his acting career in 2005, most of Austin Butler's acting credits are in television rather than film. Although he made his TV debut on Nickelodeon's live-action sitcom Ned's Declassified School Survival Guide, his recurring role as Zippy Brewster went uncredited.
Butler later appeared on two episodes of Hannah Montana in 2006 and 2007, playing two different characters—Toby and Derek Hanson. Before making his film debut in 2009, Butler appeared on single episodes of iCarly (as Jake Krandall) and Out of Jimmy's Head (as Lance). Also, Butler's first main role on television was in 2009 when he played Jordan Gallagher on ABC Family's Ruby & the Rockits. Butler's other main role in television has been as Sebastian Kydd in The Carrie Diaries (2013–2014) and Wil Ohmsford in The Shannara Chronicles (2016–2017.
In film, Austin Butler was cast to play Jake Pearson in John Schultz's comic science fiction film, Aliens in the Attic. By 2019, Butler was part of Quentin Tarantino's star-studded cast in the comedy-drama, Once Upon a Time in Hollywood. Butler played the role of Tex Watson, a member of the murderous Manson family.
2. Colin Farrell – The Banshees of Inisherin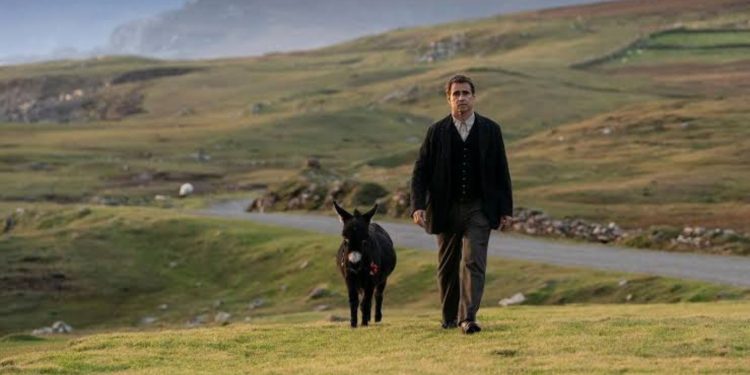 Colin Farrell makes the five-person 2023 Oscars Best Actor nominee list with his performance in The Banshees of Inisherin. Throughout his 26-year career, Colin Farrell has built a stellar reputation for himself in Hollywood. Farrell was cast in a main role in his television debut as Danny Byrne in Series 4 & 5 of the BBC Northern Ireland TV drama, Ballykissangel.
Although the Irish actor got his first lead role in Tigerland (2000) as Private Roland Boss, it was Steven Spielberg's Minority Report in 2002 that was his breakthrough role. Other popular Colin Farrell films include Phone Booth (as Stu Shepard), The Recruit (as James Douglas Clayton), Daredevil (as Bullseye), S.W.A.T (as Officer III Jim Street, and playing Alexander the Great in Alexander. Farrell also starred in The New World (as Captain John Smith), Miami Vice (as Detective James Crockett), Horrible Bosses (as Bobby Pellitt), Total Recall (as Douglas Quaid/Agent Carl Hauser), Fantastic Beasts and Where to Find Them (as Percival Graves/Gellert Grindelwald), The Gentlemen (as Coach), Voyagers (as Richard Alling), The Batman (as Oswald Cobblepot/The Penguin), and Thirteen Lives (John Volanthen).
3. Brendan Fraser – The Whale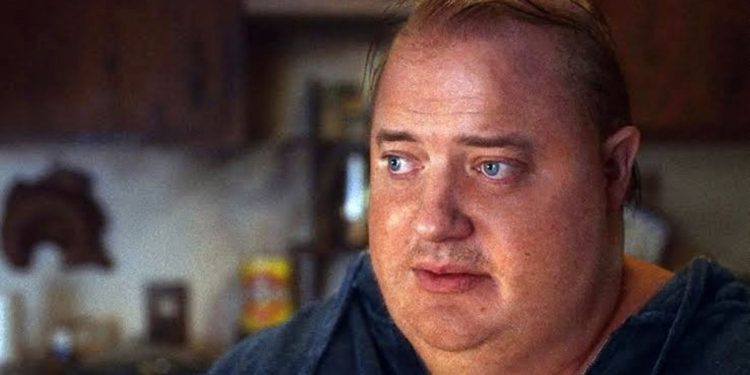 Brendan Fraser's comeback to the silver screen looks like a success story out of a movie. Fraser not only made it back to film, but he also did it in a big way, getting nominated in the Oscars Best Actor category. Brendan Fraser would need no introduction for audiences of The Mummy trilogy and George of the Jungle.
Before delivering a breathtaking performance as Charlie in Darren Aronofsky's psychological drama, The Whale, Fraser has been around the block with some noteworthy appearances. In television, Fraser is more popularly known for his role as Cliff Steele/Robotman in DC Universe and HBO Max's Doom Patrol. Going back to the beginning of his career, Fraser is remembered for his breakthrough role as Linkavitch "Link" Chomofsky in Les Mayfield's 1992 comedy Encino Man.
Brendan Fraser's career rose after playing George in George of the Jungle. He gained more prominence with the character Rick O'Connell in The Mummy trilogy. Fraser also starred in Gods and Monsters (as Clayton Boone), Bedazzled (as Elliott Richards), The Quiet American (as Alden Pyle), Crash (as District Attorney Rick Cabot), and Journey to the Center of the Earth (as Professor Trevor Anderson).
4. Paul Mescal – Aftersun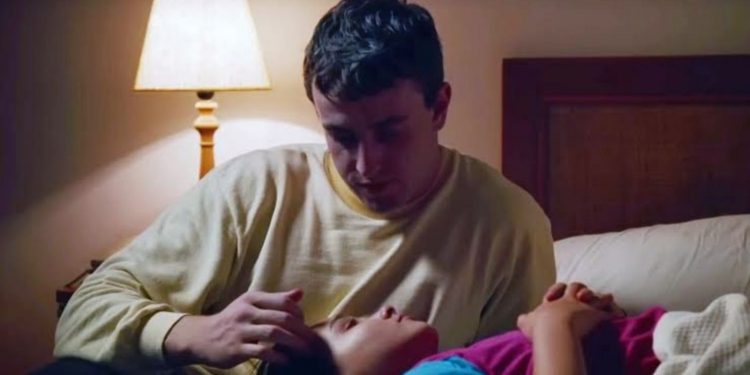 Paul Mescal may not be a popular name on the silver screen, but his performance as Calum Paterson in the coming-of-age drama, Aftersun, has earned him a place in the Oscars Best Actor five-person list. In most of Mescal's 5-year career, the Irish actor has done more work in theater. Some of Mescal's notable performances in theater include Jay Gatsby in The Great Gatsby, Demetrius in A Midsummer Night's Dream, Mad Padraic in The Lieutenant of Inishmore, and Stanley Kowalski in A Streetcar Named Desire.
Mescal's industry rise began with his role as Connell Waldron in the miniseries, Normal People (2020). In the same year, he featured in another miniseries, The Deceived, as Sean McKeogh. In film, Paul Mescal played Will in The Lost Daughter (2021), and Brian O'Hara and Aidan in God's Creatures and Carmen, respectively.
Bill Nighy – Living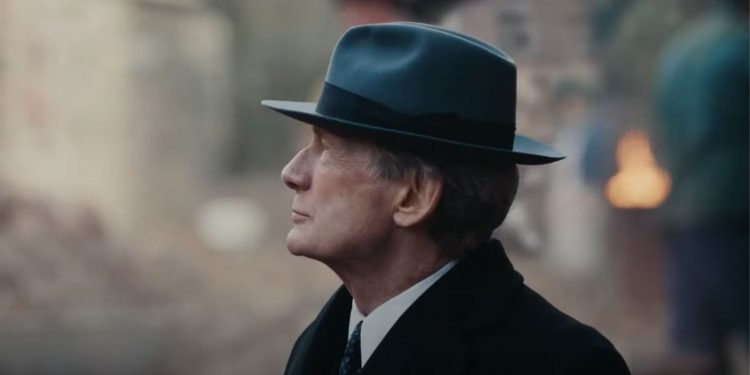 Bill Nighy is nominated for Best Actor at the 95th Academy Awards for his role as Mr. Rodney Williams in the British drama, Living. Bill Nighy is known for his extensive work on screen and stage and has received nominations across prestigious awards over his almost five-decade career. In theater, Nighy is known for performances in David Hare's 1985 Pravda, Harold Pinter's 1991 Betrayal, Jon Penhall's Blue/Orange, and Broadway's The Vertical Hour and Skylight.
In film, Bill Nighy is popularly known for his role as Davy Jones in the second and third installments of the Pirates of the Caribbean franchise. He also played Viktor in the first to third installments of the Underworld movie series. Nighy also played the role of a planet builder in The Hitchhiker's Guide to the Galaxy, Friedrich Olbricht in Valkyrie, the new Minister of Magic, Rufus Scrimgeour in Harry Potter and the Deathly Hallows – Part 1, and James Lake in About Time.
In television, Nighy's acting prowess has also earned him recognition and accolades. Nighy played Cameron Foster in the British TV drama State of Play and Gideon in the British TV drama Gideon's Daughter. In The Girl in the Café, a British made-for-television drama, Nighy played the role of Lawrence. Finally, Nighy is known for playing MI5 analyst Johnny Worricker in the British political drama Page Eight.
Read Next: Maybe the Oscars Should Reward Movies That People Enjoy