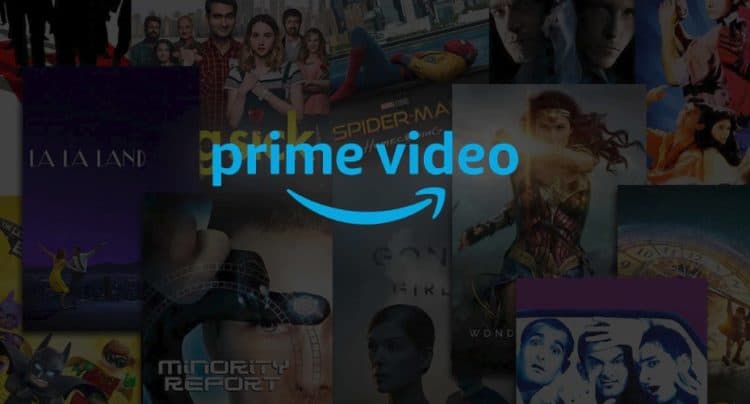 https://www.gamespot.com/videos/amazon-prime-video-march-2019-best-movies-and-tv-s/2300-6448455/
If you're looking around for another streaming service that offers a wide variety of new videos, originals, and enticing shows to watch, Amazon Prime Video has a bunch coming out in March that might tickle your fancy and give you a lot of options to choose from. You will probably need to sign up for an account to enjoy constant streaming from anywhere, but the good news is that you get a 30-day free trial to watch and decide if you like the service. After that you can make the decision on whether or not to stick with it or move on. The service is fairly inexpensive when compared to cable and does offer a wide variety of known and original movies and series that feature a very wide array of talent as many actors are extending their services to more and more movies and TV shows that continue to be made exclusively for Amazon and other services.
Here are some of the movies coming out in March.
5. Cold War
It's always good to stretch out and try something new, and this movie seems to be just that as it seems to be kind of dark, kind of romantic, and in every way a movie that will make people think as it moves along. It might be best for those that need them to use subtitles and do their best to follow along since it does seem like a film that needs the strict attention of the viewer or they might get lost. That being said the occasional film that has little to no real action in it and is all about the individual components within the movie is something that can stimulate the creative side of a person's mind.
4. The Domestics
When the world fell apart the lucky ones were those that got to die first. It sounds kind of harsh and not at all inviting but it seems better than having to fight for one's life in a daily struggle that offers nothing and is ready to take everything at the merest hint of resistance. The Domestics are quite honestly those that don't belong to a gang and those that are more prone than anyone to being consumed by just about anyone that feels the need to inflict carnage on another. Because of this a single couple are trying to make their way back to their family and to do so must go through gang-infested territory and be ready to do anything to keep moving.
3. Us and the Game Industry
Have you ever thought about what goes into a video game? Really, have you ever just thought about what goes into them? For some people out there video games are taking over and are considered to be antisocial and even bad to the point that they're making kids forget how to go out and play. But to those that spend the time making them and bringing new and exciting material to the people that want to see them video game are a way to connect with others and discover new worlds that have yet to be fully tapped. This movie is a way to see just what goes into our favorite games and how the people involved in making them really see the world from their own perspective.
2. American Renegades
It seems that in some military movie that the promise of a quick fortune, or what it could do for the people if given to them, is enough for some people to go and seek it out and possibly attempt to liberate it. The only problem is that this group of Navy SEALS are in enemy territory and they're about to go on an unauthorized mission to retrieve something that's not theirs, nor their country's, and do so in a manner that violates every oath they took when they joined the service. It almost sounds like the movie Three Kings but with SEALS instead of reservists and in a mountain valley instead of the desert.
1. Outlaws
There's a reason you don't listen to other people when it comes to following what you know to be right in a group of outlaws. The VP of the MC in this film knows his place and he knows that his President is getting out of prison. The right thing to do of course is to keep his place and welcome him back, right? The will of the other members in the group however is what matters since they'll be bound to follow whoever proves to be the stronger. The only thing that can be done at that point is show just who's the more dominant individual, and hope that the rest of the club will follow their lead.
There looks to be a wide selection coming, so either think about that free trial or join up and enjoy.