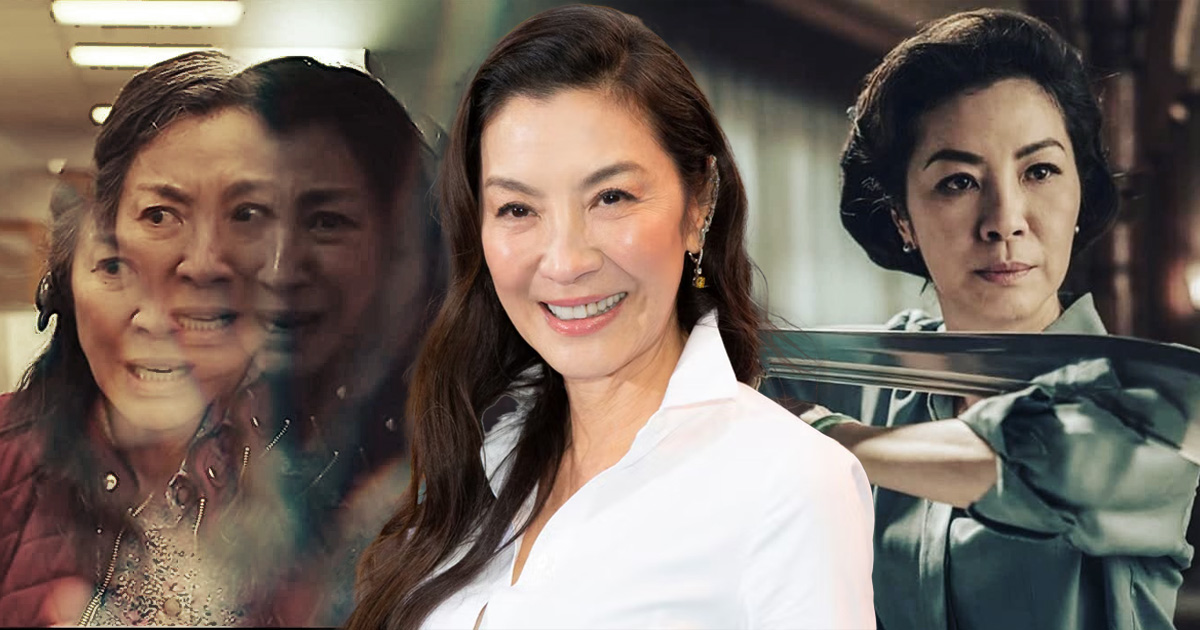 Michelle Yeoh is one of Hollywood's most popular Asian actresses. Michelle Yeoh is known for her roles in numerous films and TV shows, and has earned recognition and accolades throughout her four-decade career. The Malaysian actress has been a part of people's entertainment for a very long time, but is only now beginning to get some of the recognition she truly deserves.
Michelle Yeoh's performance in the absurdist comedy-drama Everything Everywhere All at Once has become the most iconic role of her career. Often relegated to supportive roles, Michelle Yeoh has proved without a doubt that she's a force to be reckoned with. Playing the character Evelyn Wang has earned her her highest recognition with a nomination at the Academy Awards.
1. The Movies You Know Michelle Yeoh From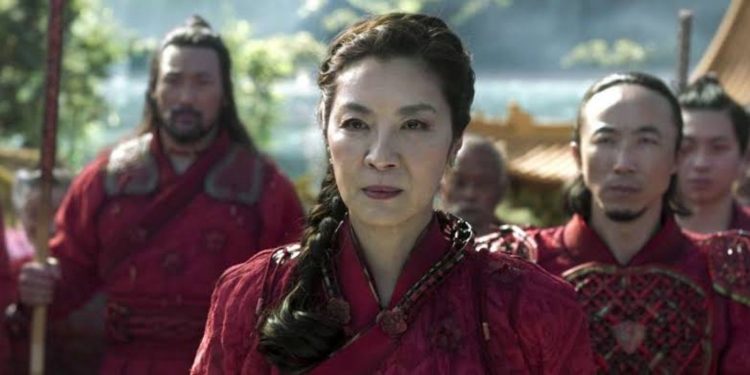 Michelle Yeoh has got an unmistakable face on screen. It is one reason she has been able to carve a niche for herself in Hollywood. In Everything Everywhere All at Once, Michelle Yeoh plays the role of Evelyn Wang, a struggling laundromat owner. With her powers, she fights to save everyone.
Yeoh is also fondly remembered for playing Ying Nan, a guardian of Ta Lo, in Shang-Chi and the Legend of the Ten Rings. As the first Asian-centric MCU movie, it's no surprise Michelle Yeoh was added to the cast. Yeoh is also known from her older movies for playing Mameha in Memoirs of a Geisha, and Yu Shu Lien in Crouching Tiger, Hidden Dragon. More recently, she played Florence in the action thriller Gunpowder Milkshake and as Professor Emma Anemone in The School for Good and Evil. Her most recent voice roles are Master Chow in Minions: The Rise of Gru and Yuki in Paws of Fury: The Legend of Hank.
2. Michelle Yeoh's Modeling Career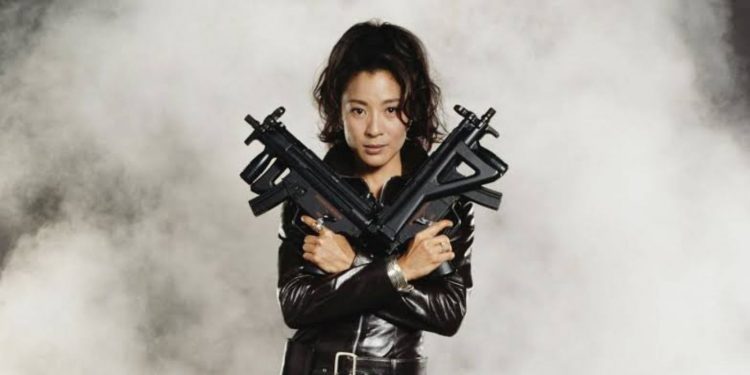 Michelle Yeoh competed in an won the 1983 Miss Malaysia World competition. Yeoh went on to represent Malaysia at the 1983 Miss World pageant in London. Although she was placed in the 18th position, it was enough exposure to kick-start her career in television. By the next year, Yeoh won Australia's Miss Moomba International pageant.
3. Michelle Yeoh Starred In A Commercial With A Popular Hong Kong Actor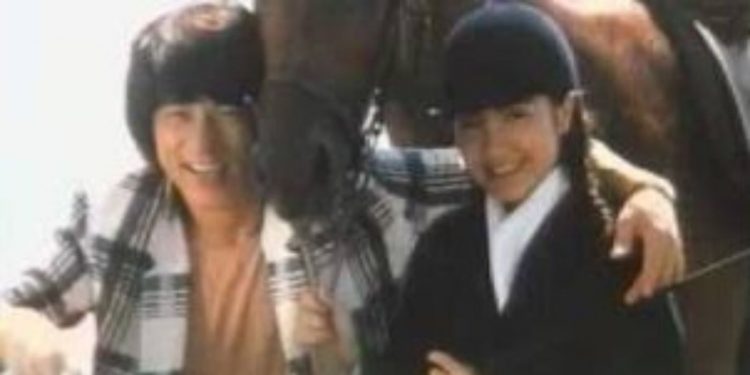 As an already-established model, Michelle Yeoh soon began to star in several TV commercials. In one such commercial, Michelle Yeoh featured alongside renowned Hong Kong Actor Jackie Chan. However, Michelle Yeoh admits she had no idea it would be with Jackie Chan until she arrived at the studio.
The agent made the TV commercial offer over a phone call in Cantonese. The only problem was Michelle Yeoh only passively understood Cantonese at the time. She was told she would star in the commercial with "Sing Ling." Yeoh later realized Sing Ling is the Cantonese name of Jackie Chan. This experience, combined with her budding career, helped her learn to speak Cantonese properly.
4. Michelle Yeoh Once Retired From Acting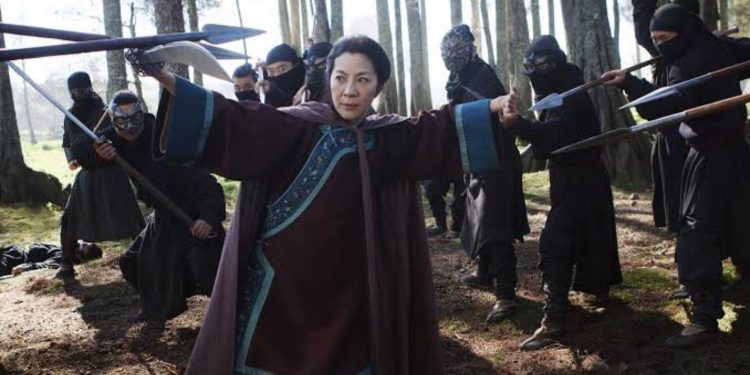 Michelle Yeoh's TV commercial with Jackie Chan was yet another turning point for the model. Yeoh was quickly signed on to one of Hong Kong's biggest film production companies, D&B Films. During her time with the production company, the owners thought a name change would do Yeoh more good with international film audiences. She was known and credited in films as Michelle Khan during her time at the company.
Besides changing her name, Michelle Yeoh changed her marital status after marrying the head of D&G Group, Dickson Poon. The couple got married in 1987. However, after her marriage to Poon, Yeoh retired from acting and did not star in any movie from 1987 until 1992 after her divorce from Dickson Poon.
5. Michelle Yeoh's Hollywood Film Debut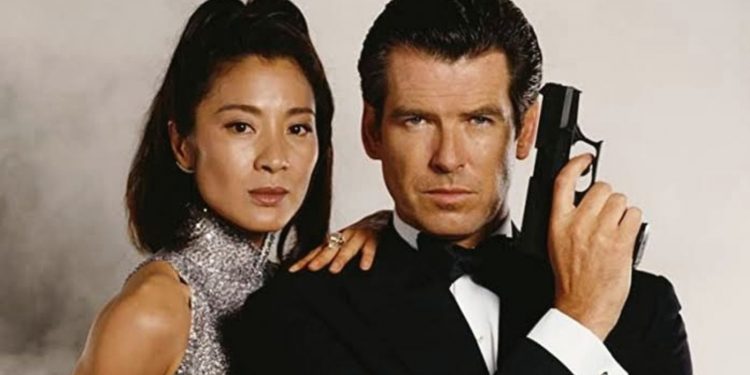 After her return to acting in 1992, Michelle Yeoh starred in 12 movies before making her Hollywood career. Yeoh's last Hong Kong movie before her Hollywood debut was The Soong Sisters (1997). Transitioning into Hollywood, Yeoh changed her name from Michelle Khan to her birth name, Michelle Yeoh. That same year, in 1997, Yeoh played Wai Lin in the popular James Bond film series, Tomorrow Never Dies.
6. Michelle Yeoh Breakthrough Roles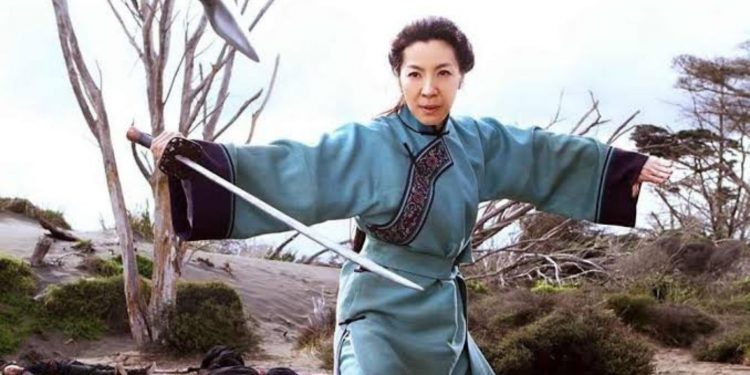 Michelle Yeoh's performance in Tomorrow Never Dies became her breakthrough role in Hollywood. Yeoh's character, Wai Lin, was Mr. Bond's ally and an agent of the Chinese Ministry of State Security. Playing an ally to Mr. Bond gave Yeoh enough screen time to showcase her acting skills. The James Bond film series had a huge audience at the time, and it was Pierce Brosnan's second film as James Bond.
Although Tomorrow Never Dies greatly impacted her career, Ang Lee's Crouching Tiger, Hidden Dragon, cemented it all. Yeoh's performance as Yu Shu Lien would earn Yeoh 9 nominations from different award associations. Both movies became, undoubtedly, Michelle Yeoh's breakthrough roles in Hollywood.
7. Michelle Yeoh's Television Debut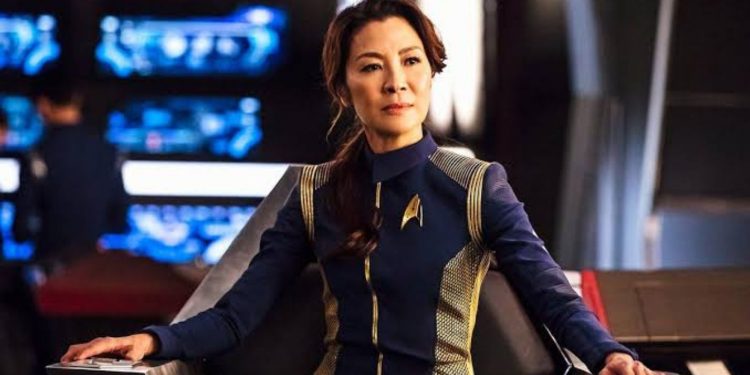 Michelle Yeoh's first appearance on television did not happen until 2015. She featured in a recurring role as Mei Foster and Lieutenant Colonel Han Li Na in the 2015 Strike Back: Legacy. Michelle Yeoh was featured in 9 episodes that year. Yeoh would later star in four other TV shows.
She played Lotus in Marco Polo and Captain Philippa Georgiou/Emperor Philippa Georgiou in Star Trek: Discovery. She reprised her role as Philippa Georgiou (but as a Lieutenant) in Star Trek: Short Treks. Yeoh joined the cast of The Witcher: Blood Origin in 2022 for 4 episodes as Scían.
8. The Nominations & Awards Michelle Yeoh Has Received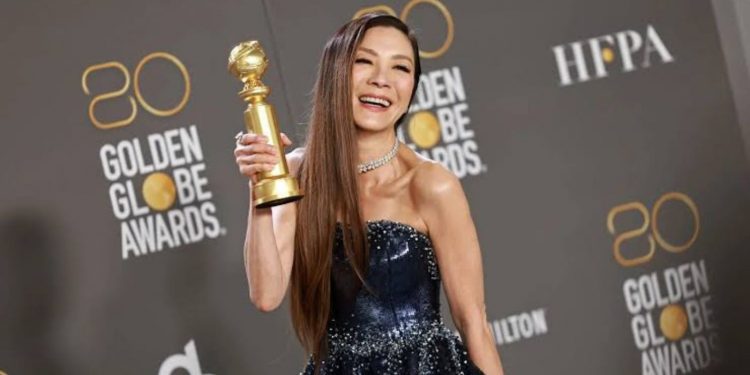 Since Michelle Yeoh's first award nomination in 1986, she has not received nominations as she has received with Everything Everywhere All at Once. Yeoh won her first Golden Globe with her performance as Evelyn Wang in the category of Best Actress in a Motion Picture – Musical or Comedy. Her nomination as Best Actress in the 95th Academy Awards set a new record in her home country as the continent of Asia. Michelle Yeoh is the first Malaysian actor to be nominated for an Oscar and the first Asian to be nominated in the prestigious Best Actress category at the Oscars.
9. Michelle Yeoh's Production Company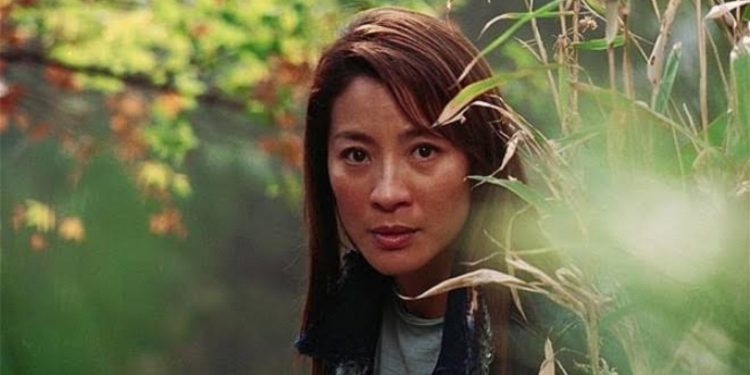 Michelle Yeoh is the owner of Mystical Films Production Company. The company currently has one movie listed under its name. Yeoh produced and acted in the film, The Touch (2002). In the movie, Michelle Yeoh plays Pak Yin Fay.
10. What Michelle Yeoh Is Doing Next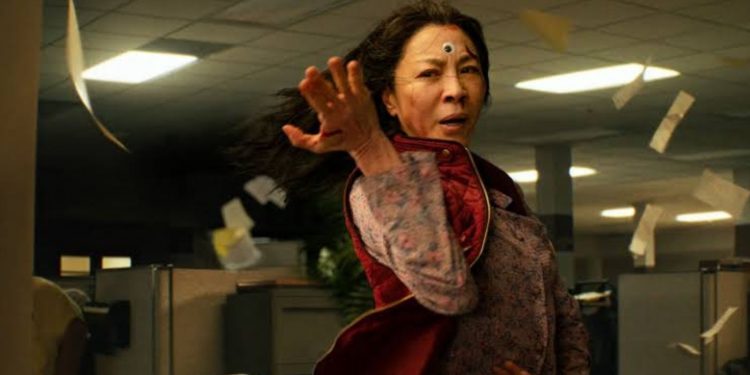 Michelle Yeoh has several upcoming movies and TV shows. Yeoh has two films that will be released in 2023, Transformers: Rise of the Beast (in a voice role as Airazor) and A Haunting in Venice. In 2024, Yeoh will have three movies, with two already in post-production.
The movies are Avatar 3 (as Dr. Karina Mogue), Wicked: Part One (as Madame Morrible), and The Tiger's Apprentice (as Mrs. Lee). Wicked: Part Two and Avatar 4 will be released in 2025 and 2026, respectively. In television, Michelle Yeoh will play the voice of Mei-Yin Li in Ark: The Animated Series, Guanyin in American Born Chinese, and Eileen in the Netflix series, The Brothers Sun.
Transformers: Rise of the Beast will be released theatrically on June 9, 2023.
A Haunting in Venice will be released theatrically on September 15, 2023.
Read Next: 9 Things You Didn't Know About The Glory's Song Hye-kyo