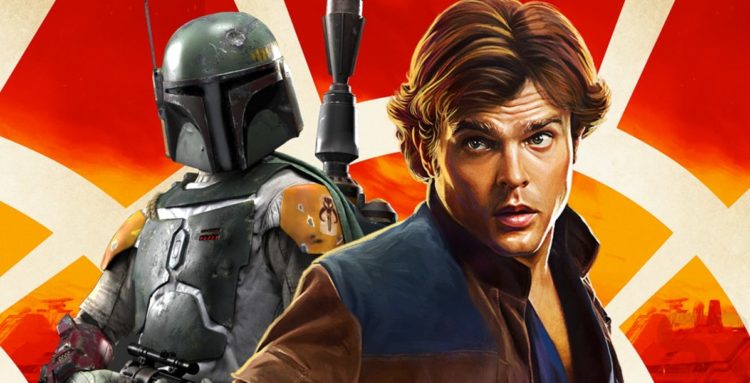 If fate is kind there won't EVER be another Solo movie since the first one, despite having fans that thought it was great, was kind of a flop in many ways. This is another point where a lot of people that still love the Expanded Universe come racing in to tell just how many stories there are of Han Solo and Chewbacca will clash with those that are enjoying the current canon, and honestly I'd place myself with the EU people since there are a LOT of interesting stories that Disney has been full-on cherry-picking from in order to build their own narrative as Star Wars has become a truly piecemeal type of story considering everything that's happened so far. At this point bringing the EU to focus would take someone with enough clout and money to buy Lucasfilm from Disney and enough vision and nerve to actually redo the entire story from the current trilogy backward since those that have read the entire EU know that the span of time between Return of the Jedi and The Force Awakens saw a lot of things happen on a galactic scale. A few of the best parts though are that Luke never went into hiding, and Han and Leia did stay together and have three kids, not just one. But as Ryan Scott of MovieWeb points out, it's probably not going to be a huge concern for a while since Solo 2 is not high on the list of Star Wars priorities. So as of right now, fate is being kind by sparing us another one right off the bat.
Nothing is moving in Hollywood right now though since everything is still on lock down thanks to the coronavirus and the idea that we can't go out in groups at all, which means that any studio is pretty much empty and could look like a ghost town. But during the stillness and because of a 'what the hell' mentality it could be fun to think of what might be included in a sequel to Solo, even if there's a good idea that nothing of what we might say is bound to happen since Disney is fully intent on doing things their way and will gladly take any and all ideas and pass them off as their own while gleefully taking them from any direction they might arrive. In that respect though, one might expect to see Boba Fett at one point or another since he and Han have a history together that's spanned across certain points in the EU and in the comic books. Given that Han is a smuggler and something of a troublemaker now and again it's not hard to think that he rubbed a few people the wrong way in his life and was assigned to a bounty hunter looking to make good on a payday. He's had plenty of other enemies in the books since he hasn't always been the easiest guy to get along with, but then he's had Chewbacca with him as well so he's also not the easiest guy to get to since the wookie is bound and determined to keep Han safe no matter what thanks to his life debt.
Seeing Han come into contact with Lando again in a sequel would be a must since the two have a long history together, but seeing Darth Maul somehow come into Han's orbit almost feels wrong since it would upset a lot of things that lie between the original trilogy and the Solo movie given that it would almost call for a new original trilogy if things kept moving forward in such a direction, and you can bet that people would explode if that was ever mentioned. But perhaps keeping Darth Maul on the periphery, without having him meet Han, would be best, since his dealings with Qi'ra could be enough to keep him in the loop in a way. In any case meeting Maul would be a bad idea since it would upset the continuity in a big way and would easily confuse a lot of viewers. Plus, Han's always been the type of person that doesn't really believe in the Force, or at least he wasn't early in his life, and bringing him closer to a Sith lord, or former Sith lord turned gangster, would be a little risky when it comes to his back story. Some might want to say there's enough of a possibility that it might work, but those are also likely the same people that believe that Solo was that great of a movie in the first place. A lot of things in this movie just didn't fall right and the entire story was pretty much compromised from the beginning since Disney's take on how the Star Wars universe works has really flown in the face of the long-time fans and said that their feelings on the matter, and their input, just don't matter. Ben Sherlock of Screenrant has something to say about a Solo sequel that readers might want to pay attention to.