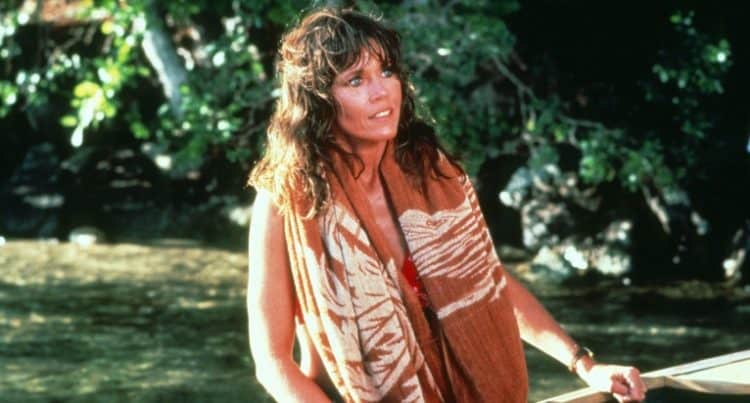 How a person views the things that Jane Fonda has said and done throughout her life is really a personal matter when it comes to thinking about how a person feels about such subjects. But in terms of acting she's been absolutely solid since her movies have been something that a lot of people can agree are quite enjoyable and her performances have been top notch. Yes she's been controversial in the past, and yes she does have regrets about some of what she's said and done, but not everything. But focusing on those aspects usually takes away from the fact that on screen those that people don't agree with in an idealistic sense suffer because of who they are as people, not because of their talent and the skill with which they deliver a role. Personally, Jane Fonda is a skilled actress, and the rest is up to the individual to decide on their own time.
Here are some of the best movies from her career.
5. Barefoot in the Park
Difference are what make us who we are and sometimes make for the most compatible couples around. Corie and Paul are obviously very different since she's more free-spirited and he's much more conservative and wants things to make sense. But when she kicks him out and threatens a divorce he gets blind stinking drunk and finally goes running barefoot in the park, much to her chagrin since she's attempting to get him to come home before the fever he's developed gets any worse. Throughout the course of the movie they finally discover that their differences are what hold them together.
If there's one thing that can sum up the whole of this movie it's that Barbarella is a very sexual being. The entire movie is kind of predicated upon the fact that she's one of the sexiest creatures alive and that physical pleasure is one of the main points of the film. Honestly it would be amazing if anyone really understood the plot or the story that was laid down in what amounts to a kind of acid trip fueled by alcohol and uppers. But one thing about Barbarella is that it did gain a cult following that made it something of a phenomenon that people weren't willing to let go of, and that's a big reason why it made this list.
For all that this film is kind of depressing in its way, On Golden Pond is kind of a look into a legacy that many of us want to leave but don't know how considering that we almost never know what's coming down the road. This scares a lot of people, but Norman is one of those that seems to look upon death in a way that seems more contemplative than anything. Of course his memory problems don't help and his estrangement from his daughter isn't much of a boon either. But when he almost dies on the dock outside his home he comes closer to death than he's ever been, and both he and his wife begin to realize just how much life really means.
2. 9 to 5
It'd be nice if we could all say that we've had this kind of boss, the one that expects everything from you, takes everything, and then gives back almost nothing save for grief and a serious migraine that kicks in every time you hit the office. But three women finally have had enough and decide to do something about their boss, though they nearly bungle it in the beginning. Eventually though things do work out and they manage to change their office in a very big way and effect some very positive new policies that infuriate their boss but impress corporate, which eventually gets him moved on to another position and the ladies into much more comfortable positions.
1. This Is Where I Leave You
Although this film doesn't really focus on Jane, she is one of the main characters and as such does a rather good job of being the slightly overbearing mother. Judd Altman's life is basically turned upside down when he catches his boss and his wife having sex, but it's compounded even more when his father dies and he and his siblings have to spend a week together during the wake. In that time a lot of things get hashed out between them and a lot of problems are solved, but things still escalate in a manner that neither Judd nor his mother or siblings were quite ready for when he finds out his ex-wife is pregnant and that the lives of his siblings aren't the great things that he thought they were. Sometimes family members don't know each other as well as they think.
Like I said, you can think one way or another about her, but Jane Fonda is a very talented actress.
Tell us what's wrong with this post? How could we improve it? :)
Let us improve this post!