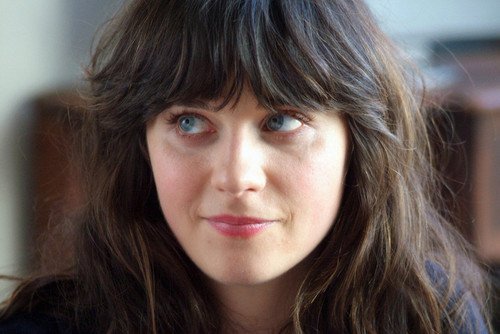 Some people like Zooey Deschanel and some can't stand her but the truth is that she's an invigorating personality when it comes to the movies and she's usually pretty interesting despite the fact that she does seem to have one default setting that tends to emerge whenever she's on screen. That being the case though she's still able to step into one character after another and make people believe that she's a great and talented actress as she's become a favorite of many and has racked up quite a few nominations as well as a couple of wins throughout her career. As Brian Boone of Looper has pointed out though she might be wanting to take a break since she's been acting for quite some time and it might finally be taking a toll on her. Whether she'll continue on as she's been doing or one day decide to retire is hard to know, but there are a lot of people that might lament her absence if it comes to that.
Here are the five best movies from her career.
5. Yes Man
This was a movie that could have continued Jim Carrey's epic run as a comedian but kind of fell flat for one reason or another. Of course being the kind of person that says no all the time and suddenly wants to say yes to everything is kind of a hard switch to sell. On top of that is the fact that seeing Zooey with Jim as a couple is kind of difficult since the two seem more than a little different and it's kind of difficult to think of the match being one that's amenable. But despite that there are plenty of moments in this movie that are actually pretty funny since it's Jim Carrey, you can't help but laugh at times.
4. The Hitchhiker's Guide to the Galaxy
Mark Harrison from Den of Geek! reminds us that this movie actually divided fans in a big way which was kind of silly, just like the movie. As odd and as kind of disturbing as it was in a cutesy way this movie was still easy enough to watch. Zooey's part was pretty important as both the love interest and the strong woman that made Arthur, the main protagonist, change his ways as she challenged him to become someone else, someone a little more adventurous and up for the kind of life that was filled with excitement as well as unpredictability, so it's easy to say that she was someone that helped to drive the movie.
3. Almost Famous
Her part in this movie isn't all that big but the movie still made itself known through the use of the actor playing her younger brother as he did whatever he could to prove himself first to his employer and then to the band that he was being paid to write about. It's tough trying to serve more than one master at a time so to speak, especially when they're at odds with each other and tend to make a person choose just who they want to appease the most. Eventually the lead 'goes native' as the saying goes and decides that his integrity is worth more than the paycheck he might get if he surrenders his own principles.
2. Elf
How this became one of the most popular holiday movies of all time is beyond me but it did just that since people will flock to this movie whenever it's on and will call it one of the best ever when Christmas season hits. As the love interest of Buddy, Zooey's character is kind of an easy character to set down and pick up whenever she's on screen, but at the same time she's an interesting character that kind of livens up what might be another Will Farrell movie that just couldn't work without his costars. Seriously, on his own Will is kind of hard to take, but with a good cast around him the antics he's famous for become a little more bearable.
1. 500 Days of Summer
There are those people that will put everything they have on one person and believe that this is the 'one', the person that they can envision spending the rest of their lives with. Unfortunately that's not always the case as it's been seen since Tom and Summer just didn't work out. The point though is that there is someone for everyone out there, it's a matter of finding out who fits just right with each person, which can be a chore and a half since the feelings of some are that they just want to connect to the person they like and feel good with. The trick there however is to find that person that feels the same way, and that's why relationships are so frustratingly hard.
She's a good actress, but she does have one default mode, and I stand by my statement.
Tell us what's wrong with this post? How could we improve it? :)
Let us improve this post!