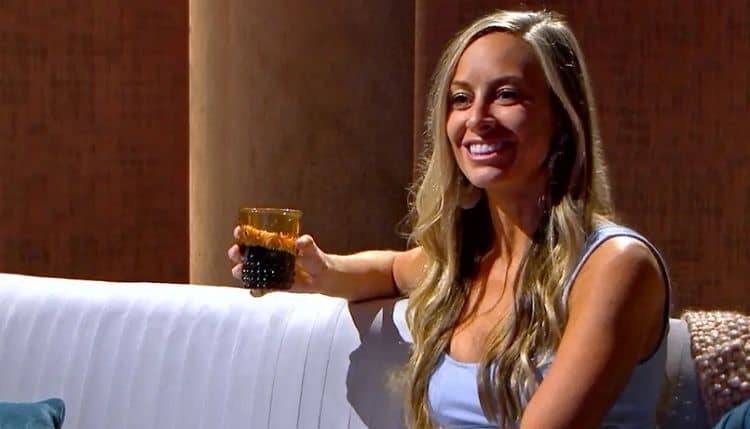 Admit it, the first time you heard about Netflix's hit dating show, Love is Blind, you were a bit skeptical. After all, the premise of people 'dating' and getting before meeting face to face does seem a bit ridiculous. However, that's exactly how things played out on the show. A group of singles participated in a social experiment to determine whether or not love really is blind. The show featured a speed dating style set up where cast members had the opportunity to go on multiple dates with different people. If they found someone they were interested in, they had the opportunity to see them again.
Eventually, 8 couples got engaged and met in person. Viewers spent the season watching the couples and waiting to see who –if anyone– would tie the know. Now that the show is over and all the couples have made their decision, viewers are still left wondering whether or not the love stories they witnessed were real.
Here's What The Cast Has To Say
Since the show's release, several cast members have done interviews discussing their experience. All of them have maintained that the show was very real. Lauren Speed Hamilton and her husband, Cameron Hamilton, who were arguably viewers' favorite, have consistently maintained that the show was not scripted in any way. They even insist that cast members were not required to have a wedding. However, this is detail many viewers seem to find hard to believe. After all, why would anyone show up at a wedding with someone they didn't plan on marrying?
Mark Cuevas, whose romance with Jessica Batten was sometimes hard to watch, has also insisted that the show was not scripted. His sister Melissa also followed up with a co-sign on social media to confirm that all of the show is real.
Of course, choosing not to script a show like Love is Blind was a risky move for producers. They had no way of knowing whether or not any of the stories would be interesting enough to turn into an entire TV show. Luckily, there were quite a few interesting cast members whose stories began to tell themselves. According to the show's creator, Chris Coelen, "The truth is, for these people, when they walked in, they didn't really know what they were walking into." He also maintains that the show was not scripted in any way.
Love Is Blind May Have Been Real But…
It may be hard to believe, but all signs point to the show being as real – at least as real as reality TV can be. You know what they say, "the truth is stranger than fiction" and this is definitely one of those cases.
The show may not have been scripted, but as with other shows, the editors definitely worked their magic. So much so that some people's stories were removed from the show completely.
Earlier, when I mentioned that there were 8 couples got engaged on the show, you may have assumed I made a mistake. But the truth is that there were two other couples in addition to the six viewers watched all season. The two other couples were Rory Newbrough and Danielle Drouin, and Westley Baer and Lexie Skipper. Why were these last two couples omitted? According to Newbrough, "As we were preparing to go to the Mexico trip, the leads of the show came in and said, 'Hey, we were expecting maybe one or two [engagements]. The shows we've done before, we've never had this much success. We prepared for five. Then we got eight engagements, so we had to pick who we were going to follow," Westley Baer, on the other hand, says he was never told why he and his fiancee's journey wouldn't be followed. Both couples have broken up.
In addition to completely removing people from the show, heavy editing was also used to build suspense. Several cast members revealed that some of the scenes showed during the wedding episode were actually show beforehand. For example, Kenny and Kelly both admitted that they'd agreed not to go through the marriage before the wedding day.
Get Ready For Next Season
After a successful first season, the show has already been renewed for two more seasons. The Love is Blind team has already began scouring the Internet looking for new cast members. The second season will air in 2021. The new group of contestants will definitely have some tough acts to follow.