Vitamin C (whose real name is Colleen Ann Fitzpatrick) was barely out of diapers when she burst onto the spotlight. A multi-talented performer, Vitamin C is an American singer, songwriter, record producer, dancer, and actress. Her foray into the entertainment industry began as a child star with subsequent minor roles in the late 1980s.
Spanning over three decades, Vitamin C's career has evolved through the years. From child actress to music star, the singer is currently enjoying the perks of a top job in the music industry. So far, she has dropped two albums, Vitamin C (1999) and More (2001) with more in the works. Read on for the most revealing facts about the Hairspray actress.
Who Is the American Singer Vitamin C?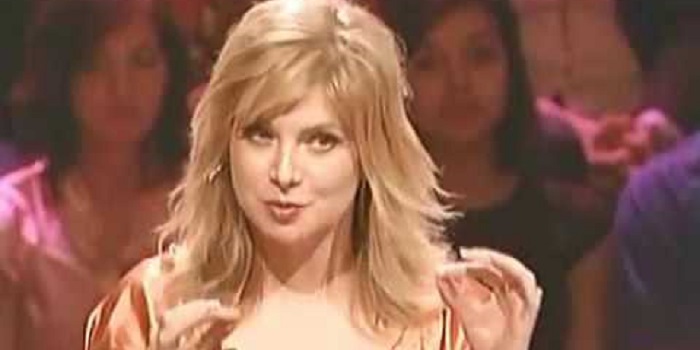 The youngest of three children born to Vita and Gerard Fitzpatrick, Vitamin C was born on July 20, 1969, in Old Bridge, New Jersey. She is a Caucasian American of Irish descent. Named Colleen Ann Fitzpatrick at birth, Vitamin C's parents have no background in the entertainment industry. Her mother, Vita is a legal secretary while her father, Gerard Fitzpatrick is a communications executive.
Vitamin C attended Cedar Ridge High School (curently known as Old Bridge High School), graduating in 1987 alongside former classmate Junot Díaz. She furthered her education at New York University, graduating with a Bachelor of Arts degree in English in 1991. Vitamin C was engaged in TV ads during her high school days. She danced professionally in the ads and participated in school musicals.
Highlighting Vitamin C's Career Trajectory and Transitionn in the Entertainment Industry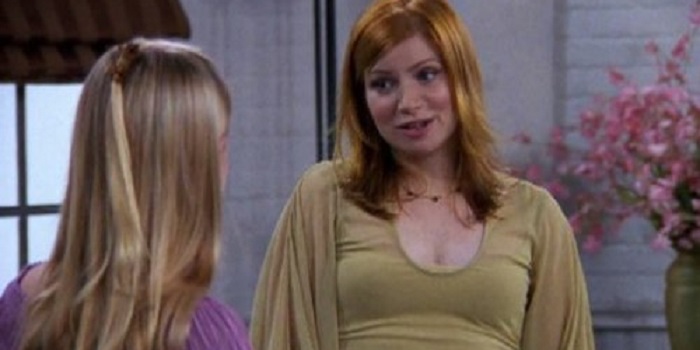 Vitamin C's professional foray into the entertainment industry started in 1988 when she made her film debut in Haispray as Amber Von Tussle. She also appeared in the television series, The Equalizer in 1988, portraying Susan / Beverly Heat in two episodes of the CBS show. She took a break from acting after her debut to launch her music career.
Eve's Plum was the first band Vitamin C formed and fronted as the lead singer of the alternative rock band named after The Brady Bunch actress, Eve Plumb. Vitamin C collaborated with her husband, Michael Kotch to form the band in 1991. After landing a record deal with Epic Records in 1992, the duo released two albums before Vitamin C launched her solo career in 1998.
Under her contract with Elektra Records, Vitamin C made her first solo outing. Her debut eponymous album was certified Platinum by the RIAA, peaking at number 29 on the Billboard 200. Notable songs from the album include Smile, Me, Myself & I, and Graduation (Friends Forever) with remarkable success. Her career subsequently picked up steam with mainstream endorsements and recognition, including a Vitamin C doll made by Mattel in 2000. She continued to write and release songs while picking up from where she stopped as an actress.
In the early 2000s, the musician appeared as herself on several television shows, incuding The Amanda Show, MADTv, and Hollywood Squares. In 2002, she portrayed Cathy Winters on Sabrina the Teenage Witch and as Bliss on Haunted. She appeared as a regular panelist on The WB's Superstar USA and Your Mama Don't Dance in 2004 and 2008 respectively. Vitamin C has also appeared in films such as My X-Girlfriend's Wedding Reception (1999) as Paprika, Dracula 2000 (2000) as Lucy Westerman, and Along the Way (2007) as Elizabeth McCaffrey. She was credited as Colleen Fitzpatrick for most of her film roles.
Where is Vitamin C and What Has She Been Up To?
The pop star has not appeared in any film or television project since her last few appearances in the late 2000s. However, she has been busy in the music industry. She launched a production company in 2006 through which she worked with popular singers such as Miley Cyrus, Demi Lovato and Selena Gomez. Vitamin C wrote Let's Get Crazy for Miley Cyrus's role as Hannah Montana and penned the duet, One and the Same for Demi Lovato and Selena Gomez for Disney's Princess Protection Program.
In addition to writing songs, Vitamin C worked as the Vice President of Music at Nickolodeon Music. She was selected for the job on March 21, 2012, and subsequently took charge of all music for Nickelodeon and the network's sister channels. Vitamin C joined Netflix for an executive role in 2019. Her job description put her at the helm of "music creative production, spectacle and events" at Netflix.
Also, while working on the debut album of a group called The Truth Squad around 2006 and 2007, Vitamin C was reported to be working on two albums of her own but they didn't get released to date. She produced a few songs for The Truth Squad's debut album which was released on April 3, 2007, peaking briefly at No. 23 on the Top Kid Audio Chart. The singer's rumored new albums are a children's world-music album and a pop album but it seems she pulled the plug on them.