Angelina Jolie is an American actress, movie director, and humanitarian. She made her acting debut in the comedy film, Lookin' to Get Out at the age of seven alongside her father, Jon Voight. Jolie's acting career didn't fully begin until she made an appearance in the movies Cyborg 2 and Hackers, both of which established her as a professional actress. Angelina Jolie won her first Golden Globe in 1998 for best supporting actress in the movie, George Wallace. She would then go on to win numerous prestigious awards for her acting. Jolie began her directorial career in 2007 with the American documentary, A Place in Time, after which she went on to write, produce, and direct the 2011 film, In the Land of Blood and Honey.
Over the past decades, Jolie has been well known for her humanitarian and charity efforts all over the world. From being a Special Envoy for the United Nations High Commissioner for Refugees (UNHCR) to building schools for refugee girls in Kenya, Jolie has always been an advocate for women's rights, education and refugees. She has embarked on several trips to refugee camps and war-torn countries all over the world and has used her public platform to try to find ways to help, some of the countries include Cambodia, Syria, Afghanistan and Ukraine. In 2013, Jolie also received the 86th Jean Hersholt Humanitarian Award. Below are the top 5 Angelina Jolie movie performance.
Gia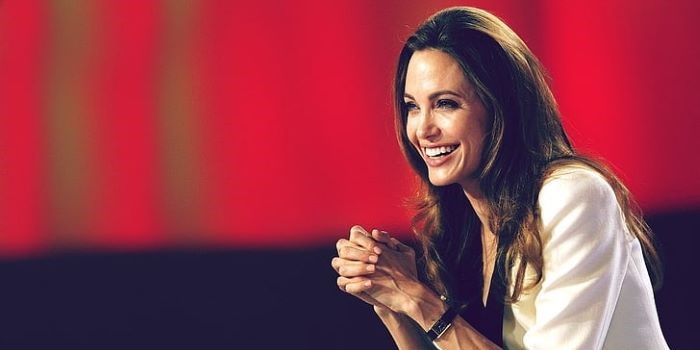 This is a biopic that tells the tragic story of the life and times of supermodel, Gia Carangi. Gia, a Philadelphia native moved to New York City with High hopes of becoming a fashion model. Not long after, she met Wilhelmina Cooper, a very influential modelling agent who took Gia under her wing. Gia was on track to becoming a very successful supermodel, but this was thwarted by Wilhelmina's death. She eventually resorted to drugs and died from HIV at the age of 26. Angelina Jolie's outstanding performance was applauded by many and she went on to win a Golden Globe for her performance.
Girl, Interrupted
Girl, Interrupted is a movie about 18-year-old Susanna Kaysen played by Winona Ryder who attempts suicide and is unwillingly checked into Claymoore, a local psychiatric hospital. At the hospital, Suzanna meets long-time patient and sociopath Lisa Rowe who is played by Jolie. Lisa is rebellious but also charismatic, her total disregard for authority makes her a frustrating yet entertaining character both to watch and to her fellow patients. Lisa constantly encourages Susanna to stop taking her medication and skip therapy as well as helps the girls sneak around at night in the hospital's underground tunnels. Susanna and Lisa eventually form a close bond, but are later torn apart after the death of one of Lisa's friends. Angelina Jolie went on to win an Oscar for Best Supporting Actress for her role in the movie.
Mr. & Mrs. Smith
Angelina Jolie starred as Mrs. Jane Smith in the 2005 hit action comedy film, Mr. & Mrs. Smith. Her role in the movie went on to become one of the most iconic roles of her acting career. She starred alongside Brad Pitt, who played the role of Mr. John Smith. The movie follows Jane and John Smith, an upper-middle-class married couple whose marriage is woven with lies. Despite being married for five or six years neither of them are aware that they are both secret assassins working for separate contract-killing agencies which also happen to be rival agencies. This changes when they are assigned to kill each other but their love for one another gets in the way. Angelina Jolie and Brad Pitt would go on to get married in real life, before getting divorced in 2019.
Maleficent
The fantasy movie was released in 2014 and is a retelling of Walt Disney's Sleeping Beauty. In the live action movie, Angelina Jolie played the role of Maleficent, a powerful fairy living in the Forest. Maleficent is a fairy pure of heart who fiercely protects her forest kingdom until she is betrayed by the man who becomes king. This betrayal causes Maleficent to place a curse on the king's successor and daughter, Aurora declaring that on her 16th birthday, she will prick her finger on the spindle of a spinning wheel and fall into eternal sleep. The movie got a number of positive reviews and as well as praise for Jolie's performance. The film became Angelina Jolie's highest-grossing movie ever and became the fourth highest-grossing movie of 2014.
Lara Croft: Tomb Raider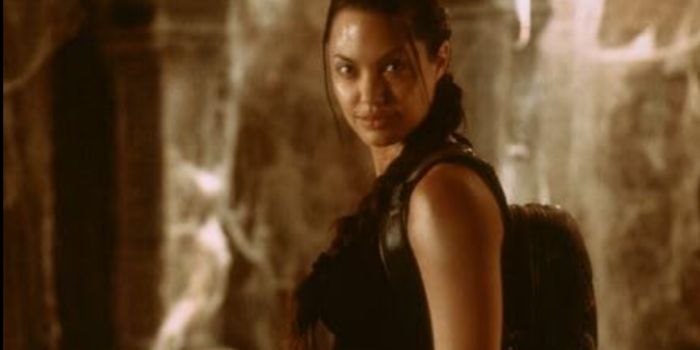 The hit action-packed movie released in 2001 was based on the Tomb Raider video game franchise. Angelina Jolie plays the titular character Lara Croft who embarks on an adventure to find an artefact that can control time. But she isn't the only one after it, as an organization called the Illuminati also tries to gain possession of the artefact. This movie was not well received by critics but managed to make a lot of money at the cinemas.