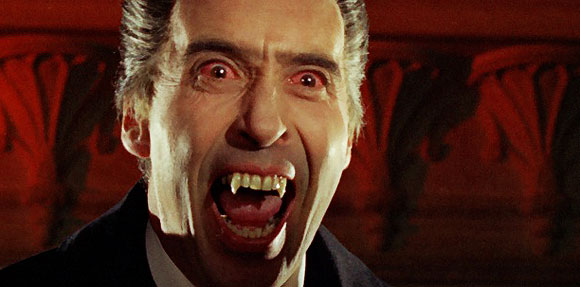 Among the many movie monsters that are out there, and over the years many have been added to the mix, Dracula is still one of the rockstars that has been seen as undeniable royalty since the legend has spawned so many different stories throughout pop culture. Now that Blumhouse has hit one out of the park with the resurgence of The Invisible Man it looks as though they're going to attempt another Dracula movie with none other than Karyn Kusama, a favored prospect to direct and someone that might have an interesting take on how to create a new and inviting look at an old legend that has managed to inspire both great and horrible movies alike. While it might sound like an accusation it's hard to deny since vampire movies have all stemmed from Dracula like it or not, and some of them have been downright horrible since the interpretation of such a legend can head down a multitude of pathways, and not all of them are bound to be gems since it all depends on the vision of the director and the writers. What kind of vision Kusama and those in charge of the script will be going for is hard to say since even Dracula has changed over the years from the charismatic and well-groomed count that many people remember thanks to actors such as Bela Lugosi, Christopher Lee, and even Gary Oldman. Dave McNary of Variety has more to say on this matter.
Dracula has definitely been a sexy look as well considering that Gerard Butler took over in Dracula 2000, but then we've also been given the more feral vampires from 30 Days of Night who were basically killing machines and not much else. Throughout the years the legend of Dracula and vampires in particular has been ripped up, redone, and given so many different makeovers that it's hard to see just where Blumhouse is going to go with this one. Going the technological route as they did with The Invisible Man doesn't feel like a great idea since while H.G. Wells' classic has been steeped in some form of science since its beginning, Dracula has always relied on a heavy dose of the supernatural since from his lust for blood to his many different abilities the original bloodsucker has been the type of character that can't really be explained away by science in any satisfying manner, though the upcoming movie, Morbius, is certainly going to do its best.
Keeping things steeped in the supernatural is a must though, and hopefully this is something that Blumhouse will keep as a tenet of the movie that they're willing to undertake since otherwise Dracula might become an unfortunate individual that was created by a freak accident that movie science can explain away while at the same time ruining the image of a character that has existed in fables since before movies were even a reality. Frankenstein's monster, the Invisible Man, even the Blob could possibly be explained by science to a degree, but Dracula, whether he's Vlad the Impaler transformed into a vampire, or the first ever vampire such a Drake from Blade: Trinity, is a creature that according to myth and legend is beyond powerful and is terrible to behold. And yet, earlier stories have also painted him as a well to do gentleman, someone that knows how to speak in eloquent and cultured tones, and an individual that can use guile just as easily as physical violence. There's a great deal of material for Blumhouse to look over and work with, but the supernatural aspect really needs to be kept, and yes, I will keep harping on it since much like the Wolfman it's important to the character. So much has been done to the vampire legend throughout the years that it's time to hopefully see a movie that will give a bit of oomph back to the legend and possibly scare the living hell out of people in the process, all for good fun and entertainment of course.
After having seen so many different vampire movies and TV shows come and go throughout the years there have definitely been some good examples and some very poor ones, but what's really needed is a definitive look at the legend that started everything, and perhaps a good look at his life and his origin. It's been done of course, but Bram Stoker's Dracula and Dracula: Untold are among the only stories that have really gone into what Dracula's life might have been like before he became a bloodthirsty creature of the night. Again, it's not certain just how Blumhouse is going to make this happen, but after the most recent movie they released fans have a lot of faith in their abilities and are hoping that an upcoming Dracula movie will be something unique and special enough to revive the entire legend.