Michael Polish is a seasoned director, producer, and writer best known for his longtime collaborations with his twin brother Mark Polish. Informally known as the Polish brothers in the film industry, Polish and his twin brother often work together as screenwriters and filmmakers. While Mark often gets an acting role, Michael Polish usually plays the role of a director in their productions. Together, they have carved a niche for themselves in Hollywood.
The Polish brothers began their career journey together in 1999 with their debut film, Twin Falls Idaho with Michael Polish as the director. Some of their notable collaborative efforts include Jackpot (2001), Northfork (2003), and The Smell of Success (2009). The creative brothers have worked with industry greats such as award-winning actors James Woods, Winona Ryder, Hilary Duff, and Billy Bob Thornton. Beyond his professional achievements, Michael Polish is also known for his tumultuous love life, having gone through two divorces. Explore the lesser-known facts about Michael Polish in this piece.
Michael Polish's Early Life and Background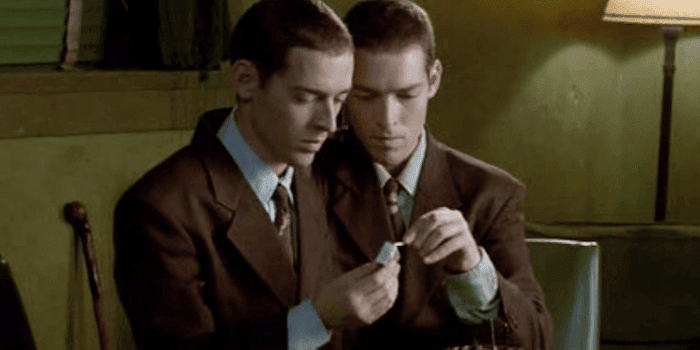 Born on October 30, 1970, in El Centro, California, in the United States of America, Michael Polish is of American nationality but his ancestry can be traced to Austria and Mexico. While his father is part Austrian, his mother hails from a Mexican background. Raised in a Catholic home, Polish has only one known sibling, his identical twin brother, Mark, who was born on the same day as the director.
Michael Polish got his early education at Rocklin Elementary and proceeded to graduate from Roseville High in California. The filmmaker furthered his education at the California Institution of Arts. He went into full-time film production after honing his skills through professional training.
His Most Notable Works Are Collaborative Efforts with his Twin Brother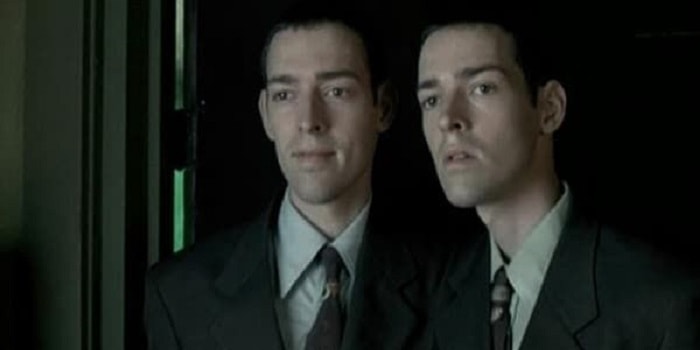 Together, the Polish brothers burst onto the entertainment scene with their professional debut in Twin Falls Idaho, which premiered to critical acclaim at the 1999 Sundance Film Festival. The film which chronicles the journey of conjoined twins was directed by Michael Polish. He co-wrote the piece and starred alongside his brother as the conjoined twins – Blake and Francis Falls. Their sophomore offering, Jackpot, was distributed by Sony Pictures Classics and won two major awards, including the 2001 Independent Spirit John Cassavetes Award.
In 2002, Michael Polish and his brother ran into financial woes while working on the film, Northfork. They later paid for the independent film with their personal credit cards with notable actors such as James Woods and Nick Nolte on the cast list. Subsequently, Northfork was heralded as a masterpiece upon its release in 2003. In 2004, Polish directed the music video for Duran Duran: (Reach Up for The) Sunrise. The Polish brothers collaborated with Jonathan Sheldon to co-write a book for filmmakers titled The Declaration of Independent Filmmaking.
Michael Polish and his twin brother teamed up with Warner Independent for their fourth movie, The Astronaut Farmer. Polish directed two movies in 2009 – The Smell of Success and Stay Cool. Their 2011 film, For Lovers Only was inspired by the French Oscar-winning romance film, A Man and a Woman. He also directed the 2013 adventure drama, Big Sur, adapted from the 1962 titular novel by Jack Kerouac. Other notable works under the directorial efforts of Michael Polish include Amnesiac (2014), 90 Minutes in Heaven (2015), Nona (2017), Force of Nature (2020), American Traitor: The Trial of Axis Sally (2021), and Terror of the Prairie (2022).
Michael Polish Has Been Married Twice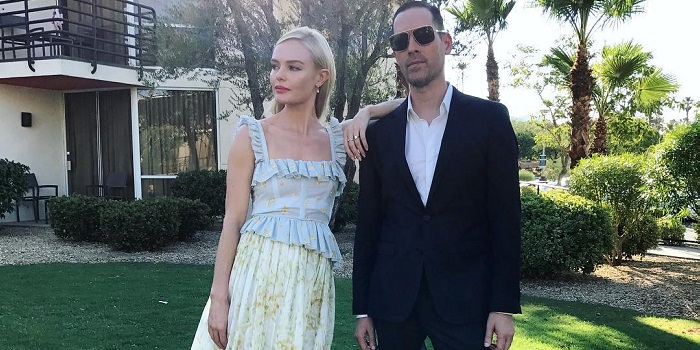 The seasoned filmmaker met his widely known ex-wife, popular American actress Kate Bosworth on the set of Big Sur. They began dating in July 2011 and got engaged on August 8, 2012. Polish married Bosworth on August 31, 2013, in a ceremony that took place in Philipsburg, Montana where guests were treated to fun activities like hiking and horseback riding. The union went on smoothly for a few years before the couple separated in August 2021 and later finalized their divorce on March 15, 2023. While their marriage didn't produce any children, Polish is a father of one.
Before Kate Bosworth, Michael Polish married Jo Strettell, a makeup artist. They were married from 1998 to 2004 when their divorce was finalized. Polish's first marriage produced a daughter, Jasper Polish, who played a role in his movie, The Astronaut Farmer (2006). Since his second marriage crashed, Polish has not been publicly linked to any other woman. Meanwhile, Bosworth has moved on with her love life and married American actor Justin Long.
Tell us what's wrong with this post? How could we improve it? :)
Let us improve this post!