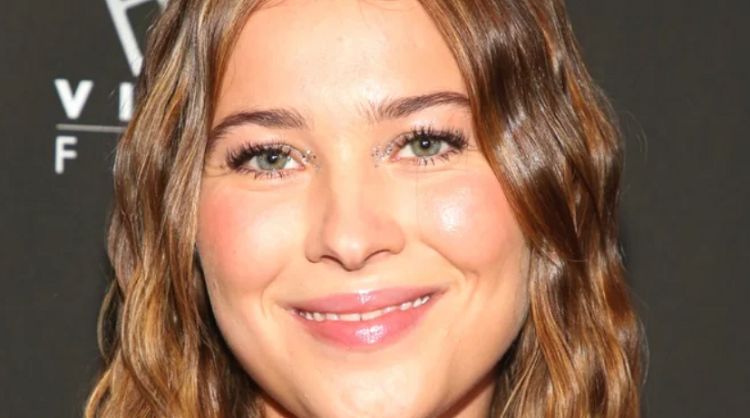 If you find yourself thinking the name Jasper Polish seems somewhat familiar, you're not alone. She has a name that you know you've seen, but where? It turns out, she's the young woman starring in season six of Animal Kingdom on TNT. The show aired on June 19, 2022, and it's already a huge hit. She's been tapped for a recurring role, and we wonder if that will change if season seven comes to light. Here's what we know about the young actress.
1. She's Famous for Her Work
Some of her most famous roles happen to be in big-name movies. She's had a part in The Astronaut Farmer, which she took part in back in 2006 when she was just a little girl. She was also featured in 90 Minutes in Heaven nearly a decade later in 2015, and she had a role in a production called Force of Nature back in 2020.
2. She is Young
She's a young lady. She was born in the late 90s, and we do mean the late 90s. Her date of birth is December 14, 1997. Though she is technically a 90s baby, she didn't grow up in the 90s nor does she have many – if any – memories of that time.
3. She has a Famous Stepmother
She's a young woman with a very famous stepmother. Her stepmom is none other than actress Kate Bosworth, who has starred in some of the biggest movies of the early 2000s and more. The two appear to be very close, which is so nice when you are part of someone else's child's life.
4. Her Father is Famous, Too
Though he might not be famous by name or even by sight to most, he's got a big name in the entertainment industry. Her father is Michael Polish. He's a big-time screenwriter who met Bosworth when they were both on the set of Big Sur. They met in 2013, and they were married in 2015, which means that this young woman has been part of Bosworth's life for many years now.
5. She Has an Impressive Following
While she might not be a household name to many who haven't followed her work, she has an impressive following online. She has more than 16k followers on Instagram alone, and her fans love to see her work, like her photos, and engage with her when she has something to share.
6. Her Best Friend is Her Stepmom
The two are close, and Bosworth has made it very clear she has never felt the desire to be a mother to her stepdaughter so much as she has her friend and her authoritative figure – if that makes any sense when we say it like that. This young woman has a mother she is very close to, but she and her stepmom are not too far apart in age – approximately 15 years – and they do a lot together, and they have a great deal of respect for one another.
7. She is in a Relationship
It seems that she has a boyfriend who might just be a pretty serious fixture in her life. His name is James, if we can go by his Instagram handle, and the two seem to be deeply in love. While we know they are not married, and we don't think they are engaged, they do seem to be quite happy with one another, and it is lovely.
8. Her Mother is a Serious Talent
Her own mother is a woman with some serious talent. Her name is Jo Strettell, and she is a makeup artist. She's more than an artist, if we are being honest. Her talent speaks for itself, but she has a gift of making women look naturally beautiful in a way that is stunning. She's got quite a gift, and she and her daughter are exceptionally close to one another.
9. She is Fairly Open
What we like about Polish is that she is not too secretive about her life, but she also gives very little away. She's not doing too much to keep her life out in the public eye, but she also doesn't find herself shying away from sharing a thing or two about who she is and what she is up to in life. She's good at keeping her life open to the public while also being very closed off about the really important moments.
10. She's Working on Her Career
What she's currently working on is her career. She's looking to follow in the footsteps of her own stepmother's career by becoming a famed actress, and we have a feeling it might just work for her. She's got a lot working in her favor, and we like it a lot.
Tell us what's wrong with this post? How could we improve it? :)
Let us improve this post!