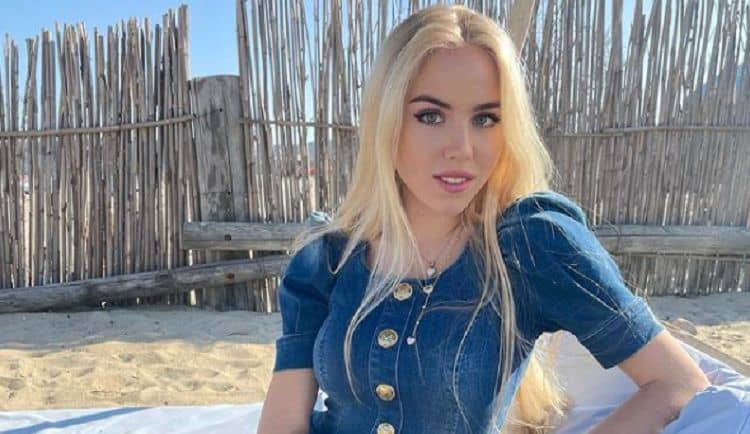 When most people hear the word princess, they immediately think of a dainty woman who spends most of her life sitting in a castle waiting for someone to save her. Princess Maria Carolina of Bourbon-Two Sicilies has never been that kind of princess, though. The 18-year-old princess is as modern as they come and she has become a social media influencer. She currently has nearly 95,000 followers on Instagram and people from all corners of the world are tapping into her content. While her royal blood is her current claim to fame, there is a lot more to her than that. Keep reading to learn 10 things you didn't know about Princess Maria Carolina.
1. She Isn't The First Princess Maria Carolina
It's very common for people to be named after other people in their family, and royalty is no exception. Princess Maria Carolina was named after another princess with the same name. The first Princess Maria Carolina of Bourbon-Two Sicilies lived from 1822 to 1869.
2. She Has a YouTube Channel With Her Sister
In addition to being popular on Instagram, Princess Carolina is also working towards making a name for herself on YouTube. She and her younger sister, Princess Chiara, have a YouTube channel called Carolina & Chiara. Their videos have gotten more than 167,000 views, but unfortunately, they haven't posted anything new in about a year.
3. She Loves to Travel
Traveling is one of the best ways for people to develop well-rounded perspectives of the world. Luckily, Princess Carolina has had the privilege of doing lots of traveling over the years. She has visited several countries including Portugal, the United Arab Emirates, and the United States. There's no doubt she'll be adding even more places to the list.
4. She's a Dog Person
Princess Carolina has always loved animals, and she has an extra special place in her heart for dogs. She and her sister have three beautiful Italian Greyhounds named Cairo, Cosmo, and Candy. Not only have the pups made appearances on Princess Carolina's Instagram, but they also have their own profile.
5. She's An Actress
Princess Carolina wasn't just born to be a princess, she was also born to be a star. She made her acting debut in 2014 with a small appearance in the movie Grace of Monaco which starred the legendary Nicole Kidman. To date, this is her only acting credit and it's unclear if she plans to do more on-screen work.
6. She Enjoys Helping Others
Royal families have long-standing legacies of giving back to the community, and this is something that Princess Carolina takes pride in. She has enjoyed helping her parents support various charity events and this is something she will likely continue to do for years to come.
7. She Has a Great Sense of Style
One of the reasons why Princess Carolina has gotten so much attention on social media is because of her love for fashion. She is a natural when it comes to putting outfits together and she can pull off a look for any occasion. Fashion has given her a chance to share her personality with the world.
8. She Goes to Harvard
It does without saying that education is very important to royal families. Princess Carolina has spent much of her life studying with private tutors. Her academic prowess has taken her all the way to Harvard University where she is currently studying social studies, marketing, and management. According to Tatler, Princess Carolina "is also pursuing a degree from the University of Monte Carlo in 'Fashion' and 'Luxury Studies' at the same time as her Harvard degree." We weren't able to find any information on what she plans to do once she graduates.
9. She's Fluent in Six Languages
Trying to learn another language can be an overwhelming experience. However, it's something that Princess Carolina has done time and time again. According to her official bio, "She speaks, writes and reads in six languages fluently (English, French, Italian, Spanish, Portuguese and Russian)." Being able to speak multiple languages is something that can always come in handy, especially for someone who travels as much as Princess Carolina does.
10. She Loves Spending Time in Nature
Just because she's a princess doesn't mean that Princess Carolina likes to spend all of her time sitting inside staring out of a window. She is actually quite the opposite. She loves being outdoors and she has lots of love and appreciation for all of the beauty that nature has to offer. Some of her favorite outdoor activities include relaxing by the water, gardening, and going for walks.
Tell us what's wrong with this post? How could we improve it? :)
Let us improve this post!