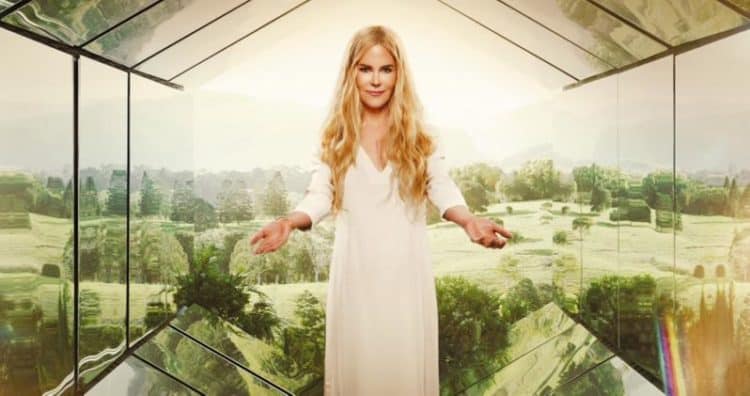 Nicole Kidman remains to be one of the most bankable actresses of her generation. The actress kicked off her career in the 1980's in Australia. It did not take long before her name to resonate in the international box office. She scored back-to-back lead roles, and went on to win an Academy Award for Best Actress in 2003 for her role in the psychological drama film, The Hours. This might have been a premonition of what's to come in her career. Even though Kidman has already starred in every role imaginable, it is evident that she shines in the mystery psychological thriller genre. This might be the reason why her three latest television projects, composed of the hit series, Big Little Lies, The Undoing, and Nine Perfect Strangers, all center around this premise. Here are five reasons why Nicole Kidman is so effective in mystery psychological televisions dramas:
5. Her ethereal and mysterious demeanor comes naturally.
Kidman's composed nature works in her favor. The characters she portrays are usually calm and collected. This definitely adds a veil of mystery, and more depth into the roles she takes. It keeps the audiences on their toes, and allows them to keep guessing until the perpetrator is revealed at the end. Kidman is a class act in front of the camera, and off as well. It's no surprise that she made it to the New York Time's 2020 list of greatest actors of the 21st century. A lot have attempted, but Kidman is one of the very few who can pull off the Zen-like and ethereal disposition flawlessly.
4. She collaborates with equally amazing actors.
It's not easy casting Hollywood A-listers under one project, but Kidman has defied the odds. She has worked alongside with the best and the brightest, and continues to do so up to this day. Through the years, Kidman has leveled up the mystery crime drama playing field by collaborating with the most talented actors, such as Reese Witherspoon (The Morning Show), Meryl Streep (The Devil Wears Prada), Shailene Woodley (The Fault in Our Stars), Laura Dern (Marriage Story), Zoë Kravitz (High Fidelity), Hugh Grant (Music and Lyrics), and Melissa McCarthy (The Starling), to name a few. Watching Kidman share the screen with other topnotch actors is such a treat for fans and viewers alike.
3. The consecutive successes are not just beginner's luck.
Who says Hollywood actresses can't wear multiple hats? Apart from starring in various blockbuster films, Kidman is also known to be a powerhouse producer. She founded her own production company, Blossom Films in 2010, and the rest is history. Kidman is also able to hit two birds with one stone, as she also stars in the films and television shows that her company produces. These include films like, Rabbit Hole, Monte Carlo, and The Family Fang, while the series are composed of the three hits mentioned above, as well as the upcoming mystery dramas, The Expatriates and Crime Farm. Talk about multi-tasking at its finest.
2. Her acting chops just get better through the years.
Kidman's range and versality knows no limits. Her acting prowess gets better with time, and so does her looks, as she ages like fine wine. In her most recent television drama series, Nine Perfect Strangers, Kidman applied a method acting approach to her role as Masha Dmitrichenko, the mysterious founder of a wellness resort. Kidman stayed in character the entire time, and even interacted with her co-stars offscreen as Masha. This kind of discipline, and openness to try something new in every role she takes after all these years in the business is inspiring. Kidman has cemented her place in Hollywood, and will remain to be a timeless actress, whose acting abilities will never go out of style.
1. The projects she stars in always have something new to offer
The mystery psychological thriller genre has taken all shapes and forms through the years. Coming out with original and innovative material is no walk in the park anymore. Fortunately, Kidman is no fan of mediocrity. She continues to land diverse roles, and unique projects that complement her acting abilities. This allows her to keep her audiences on their toes, waiting for the next big thing. Kidman has also played around with book to screen adaptations in the recent years. It's exciting to see what else she's got under her sleeve. Kidman knows twists and turns like the back of her hand, it's only a matter of time before we get blown away again with her next venture.
Tell us what's wrong with this post? How could we improve it? :)
Let us improve this post!