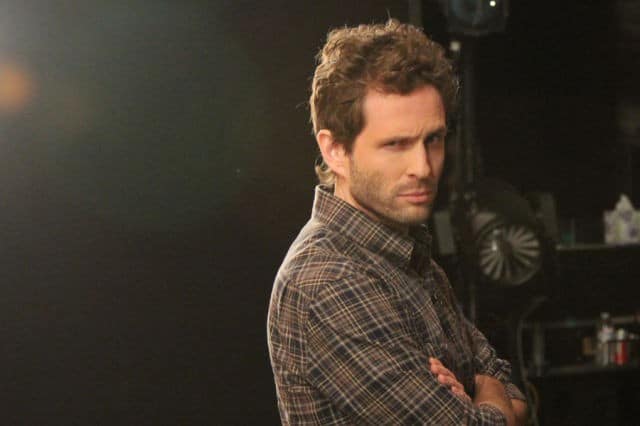 This might be one of the best calls I've ever made. In doing research for an article about all of the coolest scenes in Patrick Swayze's acting career, I came across one of the finest introductions to any TV show in existence. It's a short lived show called "Renegades" in which Patrick Swayze stars as the leader of a crew of fighters. His name on the show? Bandit. Even better than this is the introduction of a character by the name of "Dancer" played by Robert Thaler. I couldn't help notice that in this introduction that Thaler looks exactly like a certain member of It's Always Sunny in Philadelphia. That person is Glenn Howerton. Need proof? Just watch this GIF.
How this show hasn't exploited this incredible similarity evades me at the moment. But considering how many great 80s references this show has made over the years I trust that this article will reach one of the writers of the show and they'll be able to somehow incorporate Renegades into the show. I really don't think this would be a stretch either. The crew could easily try and reboot the show and try to sell it to some sleazy producer residing in Philadelphia.
In any event, this information really need to get out there to the public so if any of you out there have connections, get this into Howerton's hands ASAP. P.S. Here's the intro to Renegade in case you were wondering how ridiculously awesome it is.
Tell us what's wrong with this post? How could we improve it? :)
Let us improve this post!