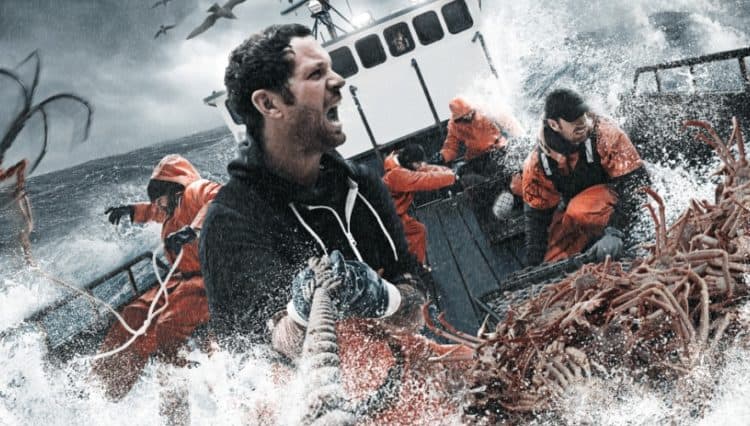 For the last 15 years, Deadliest Catch has both entertained and terrified its viewers. The show, which follows crab fishermen, has shown a completely different side to the world of commercial fishing. What most people thought was a relatively safe and low intensity job has proven to be truly deadly. During its time on the air, Deadliest Catch has become a bonafide franchise. It has spawned video games, merchandise, books, and a video game. Now in it 16th season, the show is still going strong – but at what cost? Some are starting to believe that the show is actually too deadly for it's own good. Let's discuss why it might be time to cancel Deadliest Catch.
Why Deadliest Catch Should End
Prior to the show, most people didn't know much about crab fishing. However, it is one of the most dangerous jobs in the world and this is something has been highlighted on the show. The first episode of Deadliest Catch premiered in 2005 and the series highlights the king crab fishing season in October and the opilio crab fishing season in January. Each episode, the show highlights a different situation or scenario, but at the core of everything is the hard work the crew puts in to make sure the fishing season is as successful as possible. Over the years, viewers have seen quite a few cast members come. While some have left on their own, others have met a much more permanent fate.
The number of Deadliest Catch members who have died over the years is now nearing double digits. While all of these deaths were not related to the job of crab fishing, it's still alarming that so many people with connections to the show have died. Having such a physically demanding job can lead to other health issues over time and the pressures of reality TV don't help. At this point, there are some people who believe the show is cursed.
Cast Members Who Have Passed Away
Phil Harris
If you've been watching Deadliest Catch since the early days, you'll probably remember Phil Harris. He was the captain of the Cornelia and his bright personality quickly became a hit among viewers. Sadly, he nine days died after suffering a massive strong while working during crab season in Alaska.
Justin Tennison
Tennison was a proud member of the crew of the Time Bandit. In 2011, he became the second person from the show to suddenly pass away. He was found dead in his hotel room just a few days after returning from sea. His cause of death was determined to be the result of complications from sleep apnea.
Tony Lara
There's no doubt that your job can contribute to stress, and lots of stress can result in heart problems and other physical complications. Although there's no way to know for sure, there's a chance that the high stress of crab fishing was a contributing factor to the heart attack that killed Tony Lara in 2015. Prior to his death, he appeared on six episodes of the show.
Joe McMahon
Unlike the other people we'll mention on this list, Joe McMahon wasn't actually a cast members on the show. He was one of the producers. Joe was shot and killed in 2015 when he was just 24-years-old. The person suspected to have killed him was later found dead.
Blake Palmer
Blake Palmer is another cast member who was around for the early days. He appeared in seasons two and three of Deadliest Catch as the captain of the Maverick. He was just 38-years-old when he was found dead in his home in the spring of 2018. The cause of Blake's death has never been released to the public.
Mahlon Reyes
38-year-old Mahlon Reyes has become the latest Deadliest Catch time member to die an untimely death. Mahlon suffered a massive heart attack while at home with his wife. Although he was brought to the hospital, he never regained consciousness. According to his family, he didn't have any pre existing conditions that would've resulted in a heart attack. An autopsy will be performed to determine what may have caused his death.
In addition to the people from the show who have died, many other cast members have suffered tragic personal losses since being on the show, Deckhand, Jake Anderson, became alarmed when his father, Dr. Keith Anderson, in 2010 went missing. Dr. Anderson's remains were discovered two years later by a hiker in Skagit County, Washington. Additionally, many cast members have struggled with addiction during the show's time on the air.
The Future Of Deadliest Catch
The show is still doing well and it doesn't look like the network has any plans to cancel it any time soon. That said, however, if people from Deadliest Catch continue to die, it'll definitely result in even more raised eyebrows. While the show itself can't be blamed for any of these things, it's hard to ignore the fact that there seems to be a dark cloud following over many of the cast members. Even if you don't believe in curses, there's no denying the fact that Deadliest Catch has some deadly coincidences.
Tell us what's wrong with this post? How could we improve it? :)
Let us improve this post!