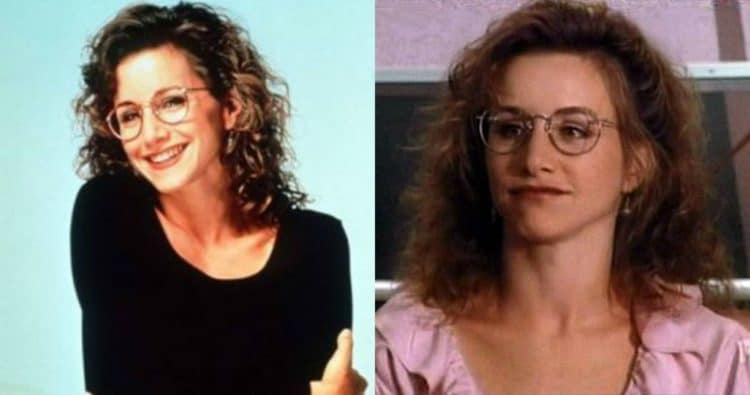 Movies and shows that center around teenagers have been popular for decades. Interestingly enough, however, actual teenagers are often overlooked for these parts in favor of much older actors. Sometimes, these actors look so young that it's almost impossible to believe they aren't really teens. Although there's no official reason for this phenomenon, it likely has to do with the fact that adults are simply easier to hire. Due to labor laws, younger actors are only allowed to work for certain amounts of time which can slow down the process when filming. Additionally, there is also a larger pool of adult actors than there are teens. Regardless of the reason, though, you may be shocked to learn that some of your favorite teenage characters kissed their teens goodbye several years before assuming their roles. Keep reading to see 10 famous teenage characters who were played by much older actors.
1. Zach Roerig as Matt Donovan (The Vampire Diaries)
Matt Donovan was one of the most popular characters on The Vampire Diaries. He was loyal, brave, and understanding even though he suffered lots of personal losses over the course of the series. When the show started, Matt was a 16/17-year-old high school student at Mystic Falls High School. In real life, however, Zach Roerig was actually 24 years old.
2. Stacey Dash as Dionne (Clueless)
Clueless is easily one of the most memorable teen movies. However, one of the film's most popular characters was nowhere near being a teenager. When filming for the movie began, Stacey Dash was 28 years old. Although Stacey was the oldest cast member to portray a teen, she wasn't the only one. Paul Rudd was 26 at the time and several other cast members were 21 or older.
3. Judd Nelson as Bender (The Breakfast Club)
As part of The Brat Pack, Judd Nelson spent a good portion of the 1980s playing teenage characters. Oddly enough, however, Judd Nelson was born in 1959 which means that he wasn't a teenager at all during the 80s. When he played Bender in The Breakfast Club he was already 25.
4. Jason Earles as Jackson Stewart (Hannah Montana)
Jason Earles was such a convincing-looking teenager that many are still very stunned to find out that he wasn't anywhere near a teenager during his time in Hannah Montana. Jason was actually 28 years old when he started playing Jackson Stewart who was a 15-year-old character.
5. Ralph Macchio as Danny LaRusso (The Karate Kid)
During the 1980s, Danny LaRusso became one of the most popular teenage characters in Hollywood. Thanks to his handsome face, great hair, and badass karate skills, people couldn't get enough of him. What many people didn't realize at the time, though, was that Ralph Macchio was 22 when he became playing the 14-year-old character.
6. Rachel McAdams as Regina George (Mean Girls)
Regina George will go down in history as one of the most iconic teen characters of the 2000s. When Rachel McAdams was cast in the role, she was still very early on in her career so most fans didn't realize that she was pretty far removed from her teenage years. In fact, Rachel was 25 years old when she played Regina. The same year Mean Girls was released, she also starred in The Notebook where she played an adult character.
7. Jennifer Grey as Baby (Dirty Dancing)
When many people think about dance movies, Dirty Dancing is one of the first that comes to mind. The story centers around a teenage girl named Baby who falls in love with her dance instructor/partner during a summer at a resort. Although the character was meant to be around 17 years old, Jennifer Grey was really 27 at the time.
8. Cole Sprouse as Jughead Jones (Riverdale)
Since we were all introduced to Cole Sprouse as a child actor, it can be easy to get caught up in the fantasy that he's still a child. In reality, however, Cole Sprouse is almost 30 years old. When he started playing Jughead Jones in Riverdale, he was 24 years old despite the fact that the character was 16/17.
9. Gabourey Sidibe as Precious (Precious)
Upon its release in 2009, Precious became one of the most talked-about movies of the year. Not only was it Gabourey Sidibe's big break, but it was actually her first on-screen role. Gabourey was 26 while filming the movie, but her character was intended to be a 16-year-old girl.
10. Bianca Lawson as Maya St. Germain (Pretty Little Liars)
Out of all of the people on this list, Bianca Lawson was arguably one of the most believable on-screen teenagers. In fact, she's played teenage characters several times during her career after becoming a full-fledged adult. During her time on Pretty Little Liars, Bianca was in her 30s, but her character was 17.
11. Barbara Streisand as Yentl Mendel (Yentl)
The 1983 movie Yentl made Barbara Streisand the first woman to write, direct, produce, and star in a major movie. The film also made her the first woman to a Golden Globe Award for Best Director. When filming started, Barabara was 41 years old but was playing a 17-year-old character. While she looked great for her age, she couldn't realistically pass for a teenager.
12. Chase Stokes as John B (Outer Banks)
Since its release in 2020, Netflix's Outer Banks has become one of the most popular shows on the platform. The series follows the story of a group of teenagers who are on the hunt for hidden treasure. The group's leader, John B, isn't a teenager at all, though. Chase Stokes, the actor who plays him, was 28 years old when the show started.
13. Gabrielle Carteris as Andrea Zuckerman (Beverly Hills, 90210)
If you were around during the 1990s, then you probably remember the days when Beverly Hills, 90210 was one of the most popular shows on TV. The series was instrumental in establishing several talented actors including Gabrielle Carteris. At the time, viewers probably didn't know that Carteris was 29 years old playing a 16-year-old character.
14. Henry Winkler as Arthur Fonzarelli (Happy Days)
When it comes to TV teenagers, Arthur Fonzarelli is one of the most iconic. With his leather jacket and slick hair, he inspired a generation of viewers to be as cool as possible. But in reality, Henry Winkler hadn't been a teen for quite some time. When the show began, he was 28 years old – making him a decade older than the character.
15. Antwon Tanner as Skills (One Tree Hill)
Like Bianca Lawson, Antwon Tanner is another actor who has played several teenage characters even though he was well into adulthood. One of his most notable roles was Skills in the popular teen drama One Tree Hill. He was 28 years old when the show began. Looking back, it's hard to believe that anyone at the time was convinced that he was a teenager. Although it's certainly possible for 16-year-olds to be bald, it is fairly unlikely.
16. Sissy Spacek as Carrie (Carrie)
Throughout the history of the entertainment industry, teenage girls have been put at the center of countless horror films. The 1976 movie Carrie is no exception, but the actor behind the role wasn't really a teenager. Sissy Spacek was 29 years old when she portrayed the humiliated 16-year-old prom queen turned fire starter.
17. Stockard Channing as Rizzo (Grease)
In reality, most of the cast of Grease should be on this list as none of the main characters were teenagers when the movie was filmed. However, Stockard Channing gets the spot because she was the oldest of the actors to portray a high school student. Her character, Rizzo, was 18 even though Stockard was 33 years old at the time. Olivia Newton-John who played Sandy wasn't far behind at 29 years old.
18. Gabrielle Union as Isis (Bring It On)
Gabrielle Union's youthful appearance has always gotten her a lot of attention. It's also made it possible for her to play characters who are much younger than her. In her breakout role in the 2000 movie Bring It On, Gabrielle played a high school cheerleader despite the fact that she was 27 at the time.
19. Monique Coleman as Taylor McKessie (High School Musical)
Taylor McKessie is one of the most memorable characters from the High School Musical franchise. Some fans will be surprised to know that Monique Coleman, the actress who played her, had finished high school several years beforehand. Monique was 27 years old during the first movie. Not only did this make her much older than the character she was playing, but it also made her significantly older than her castmates. At the time, Vanessa Hudgens and Zac Efron really were teenagers.
20. Taylor Kitsch as Tim Riggins (Friday Night Lights)
Even if you're not a fan of football, you may still have fallen in love with Friday Night Lights. The series centered around a fictional high school football team in Texas, but in many ways, the sport was just a backdrop for other moments. Tim Riggins may have been a little rough around the edges, but he was one of the show's most well-liked characters. Taylor Kitsch was 28 years old when he started playing Tim Riggins. To be honest, this isn't that surprising considering the fact that Riggins never acted much like a teenager in the first place.
Tell us what's wrong with this post? How could we improve it? :)
Let us improve this post!