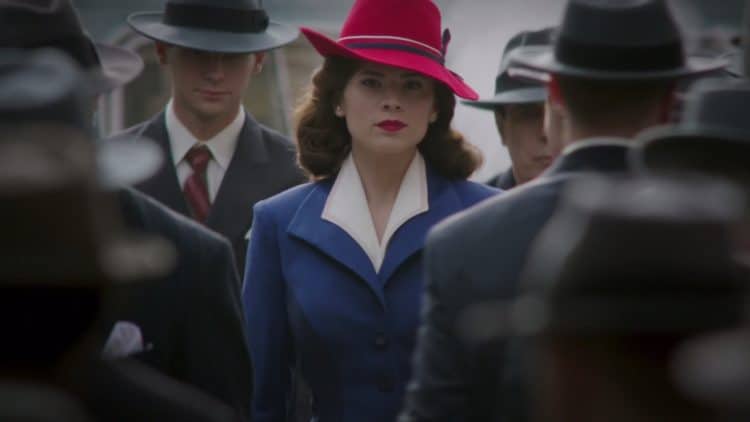 As one of the MCU crowd, Hayley Atwell staked her claim to fame in a very big way since Agent Peggy Carter is how a lot of people know her now no matter that her time in the MCU, as far as anyone knows, is up at this point. But her career on the big and small screen is anything but over since she'll be showing up in Mission: Impossible 7 eventually and her popularity is great enough that she's bound to keep showing up here and there in order to keep things moving forward. Her popularity as Agent Carter is no doubt going to be the way people think of her until something else comes along that serves as a major milestone in her career. But at this time it's definitely easy to say that she's made it clear that she's a serious actress and can take on pretty much any role that's given to her provided that it's something she's able to perform. Whether we'll ever see or hear mention of her in the MCU again is hard to say, but moving forward it's simple enough to think that fans won't soon forget her contributions.
Here are a few of Hayley Atwell's best movies.
5. Christopher Robin
The role of Evelyn Robin would have to be an extremely patient one since the idea of being married to a man that had befriended Winnie the Pooh and his other friends might take a bit of understanding and the ability to comprehend what was going on. Critics were actually quite forgiving to this movie when it came to saying anything, though they did point out that the movie wasn't quite as good as the books. That's pretty common really since many have stated that a book is usually far better than a physical representation. But given that perspective is important, one can't always be that picky.
4. Cinderella
Her role in this movie isn't quite as extensive, but it's still just as important since she plays a large part in the inspiration behind the main character, Ella, becoming such a kind and gentle individual. It does go to show that a person can possibly take from someone a great deal of inspiration that will assist them later in life, as Ella held onto her mother's lessons and managed to become the person that her mother wanted her to be. The story of Cinderella has changed so many times since its inception that one can easily be forgiven for preferring one to the next, as the number of different versions out there is plentiful.
3. The Duchess
Stories of love, betrayal, and the politics of marriage and the expectation of a male heir tend to get dicey after a while since it would appear that no one in said movies is ever really happy until they've been through a great deal of misery and pain. It might sound as though it's minimizing the story but the whole idea of worrying so much about a male heir, though understandable, is quite ridiculous. Playing the part of Bess, a woman that has her own motives for mixing with a family that already has their fair share of problems. All in all, it's a decent movie if one is into this type of story.
2. Cassandra's Dream
She's more of a supporting character in this movie but she did play her part, while the rest of the story hinges, kind of, on the whole idea of the mythology that comes from the name of the boat they buy after winning enough money to purchase their own sailboat. Cassandra's Dream, the name of the boat, is a bit of foreshadowing that some audience members might pick up on, but others might only realize by the end is kind of a chilling, self-fulfilling prophecy as the brothers find themselves embroiled in murder, obsession, and eventually end up working against one another to their detriment.
1. Captain America: The First Avenger
Tough women in the MCU have been staking their claim more and more over the years as Black Widow, Agent Carter, Captain Marvel, and others have stepped forward to make it known that they're an important part of the franchise. But from a current timeline, Agent Carter was one of those that came first in the franchise, apart from the Eternals, since she predated Natasha or Carol and was there to see Captain America become the symbol that's been so prominent in the MCU for so long. She also proved that she was every bit as tough as the men even if she wasn't allowed to go on the same missions as they were. That changed in the What If…? episode that featured her as Captain Carter obviously.
So far in her career, Hayley has been one of the more impressive actors and helped to create her own legendary character.