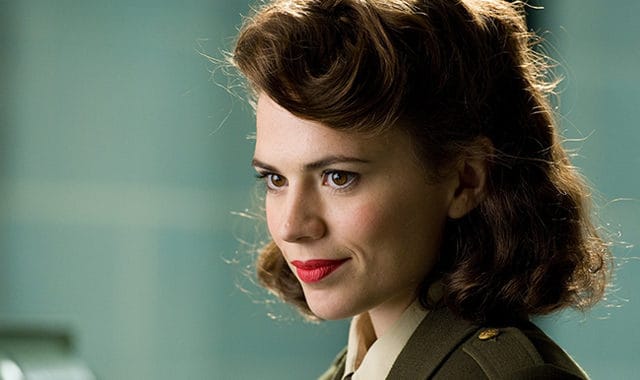 Peggy Carter started out as a minor character in Marvel Comics but her Marvel Cinematic Universe counterpart has managed to become someone much more important. Her initial appearance was in [easyazon_link identifier="B00PCK4UD6″ locale="US" tag="tvovermind00a-20″]Captain America: The First Avenger[/easyazon_link], in which she was a capable officer of the Strategic Scientific Reserve in spite of the prejudices of her time. As a result, Carter became popular enough to receive a short film called Agent Carter, which saw her searching for a secret organization called Zodiac. In turn, this proved to be popular enough to propel her into the lead role of the TV show of the same name that started broadcasting on ABC in 2015. Although Agent Carter lasted no more than two seasons because of poor ratings, it was nonetheless well-received by critics as well as those who watched it, so much so that some have suggested that the numbers should be blamed on poor handling on the part of the channel rather than the TV show itself.
Could a Peggy Carter Movie Work?
Whatever the exact reason behind the poor ratings of the second season of Agent Carter, its loss is rather unfortunate for the Marvel Cinematic Universe as a whole. After all, Carter provides a unique perspective into the shared setting that the other characters cannot. In part, this is because she is a person without super-powers operating in a much earlier time than most of the other Marvel Cinematic Universe characters for most of their careers, meaning that she offers separate narrative possibilities as well as separate narrative settings. However, it should also be noted that Carter is rare in that she is a female lead, which is rare in the Marvel Cinematic Universe to say the least. For proof, look no further than the fact that a [easyazon_link identifier="B011YZCKK2″ locale="US" tag="tvovermind00a-20″]Black Widow[/easyazon_link] movie is still far off into the horizon even though the character was introduced back in 2010.
As a result, one cannot help but hope that Carter will show up as the lead character in more Marvel Cinematic Universe media rather than as a semi-important character in someone else's narrative. In fact, the actress Hayley Atwell has stated that she would love to see her character not just in more movies but also in her own stand-alone movie, which unfortunately, seems like nothing but wishful thinking for the time being.
Still, it is nice to imagine all of the possibilities that would be available with Carter as the lead character. After all, she lived into the 2010s, meaning that she was there for numerous events of importance ranging from the Second World War to the Cold War and then the eventual Collapse of the Soviet Union. As a result, the storytelling opportunities with the character are limitless, seeing as how it has become clearer and clearer that superhuman shenanigans have been happening in the Marvel Cinematic Universe long before the formation of the Avengers. Furthermore, Carter was the co-founder of S.H.I.E.L.D., meaning that she is at the center of an entire host of characters with their own connections to their successors. Something that could enrich a movie centered around her character that much more. Summed up, while the chances of an Agent Carter movie seem low at the moment, it could be amazing should it ever get the go-ahead.