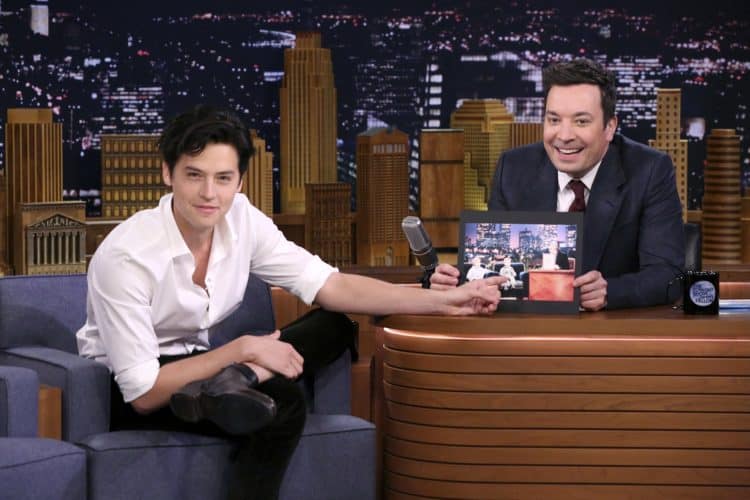 It might be hard to recognize Cole Sprouse at this point in his life but if you think back to movies like Big Daddy and The Astronaut's Wife then you might finally recall who he is. He played the role of Julian, along with his brother Dylan, in Big Daddy, while they starred together in The Astronaut's Wife. If you've seen one but not the other you should still be able to recognize them since they were made into the biggest stars in the movie on the basis that Julian was one of the most important characters. Now however it's a little harder to recognize them since Cole and his brother Dylan have grown up a bit and are young men with their own careers and have gone in their own direction. That being said however Cole has managed to land himself on a few shows and in roles that have allowed him to become something of a big name.
Here are a few things you might not have known about Cole.
10. He's been into snowboarding since he was 4 years old.
It took snowboarding a bit of time to really gain traction with people despite the fact that it has it's beginnings back in the 1960s when an engineer from Michigan first had the idea. By the time Cole was 4 though the sport was already well-established and people had become extremely interested.
9. Cole was born in Italy but he's not Italian.
He and his brother were born in the country but when it was safe enough to travel their parents took them home to the US. A lot of kids are actually born in other countries without becoming naturalized citizens since things tend to happen and, well, people will do what they want even when their wives are soon to be expecting apparently.
8. He's 15 minutes younger than his twin.
It's kind of a hope that people don't think that twins always come out at the same time because obviously they don't. If that were the case then mothers of twins would be needing something stronger than what's given to them during the birthing process it seems. They do tend to come out one after the other sometimes, but other times one of them might need a little extra coaxing.
7. Cole is big into active travel and is a fashion photographer.
Fashion photography is pretty much what it sounds like and so far it would seem that Cole likes what he does and enjoys his place in the mix of things. That's the biggest trick to enjoying yourself after all, find something that you love to do.
6. He's a smoker.
There might be a lot of celebrities that disdain smoking since it does have the effect of making a person smell like an ashtray and can yellow their teeth. But there are still those celebs that are going to smoke whether people agree with it or not.
5. He's a natural blond.
Cole dyes his hair black for the role he's taken on but he's a natural blond if you can recall from his time in Big Daddy and the Astronaut's Wife. A lot of actors take on a different appearance in one way or another for a role, and some of them don't ever go back to their original hair color.
4. He plays the character of Jughead Jones on Riverdale.
If you remember Jughead from the comics he was kind of a goof that was still Archie's best friend. Riverdale is a little darker than the comics however and if you were hoping to see him as nothing more than comic relief you might be just a little disappointed.
3. Cole is all about having fun and doesn't worry too much about the fame.
Some celebrities don't want to take things too seriously since it becomes actual work if they do. Cole is one of those that likes to have fun on the set and to not bog himself down with thoughts of fame and how he can maintain his career through this or that method. He just wants to have fun with it and enjoy the ride while he's there.
2. He's a big fan of the movie Harold and Maude.
It's very interesting when someone that was born in the 90s or later professes to love films that were released decades before they were born. It's also enlightening since it indicates that the appreciation for the older films is still very much alive no matter that some folks are adamant about moving forward. It's a respect for the past that's important to remember.
1. For a little while he played Ross's son on Friends.
It didn't last all that long but it was an important role for a bit since people did want to know how Ross's kid would grow and turn out at one point.
So far Cole has had a lot of fun with his career, and it's hopeful that this will continue.