From Get Out to Black Panther and Spider-Man: Across the Spider-Verse, Daniel Kaluuya has been busy raising the bar with his blockbuster roles. The British actor now holds sway in the entertainment industry with some of his recent offerings but the impact of his early career roles cannot be overlooked. Kaluuya has a way of owning his assigned roles which doesn't come as a surprise, considering he has the appropriate training and years of experience under his belt.
Kaluuya began his acting career as a child actor at Anna Scher Theatre School and WAC Arts. He made his debut credited onscreen appearance in 2006, portraying Reece in Shoot the Messenger. In 2007, Kaluuya's career began to pick up steam as he landed roles in three television projects. He played School Bully in one episode of The Whistleblowers and Dean in a single episode of Comedy: Shuffle. Beyond the aforementioned shows, the British actor gained initial prominence on Skins.
Daniel Kaluuya Played Posh Kenneth on Season 1 of 'Skins'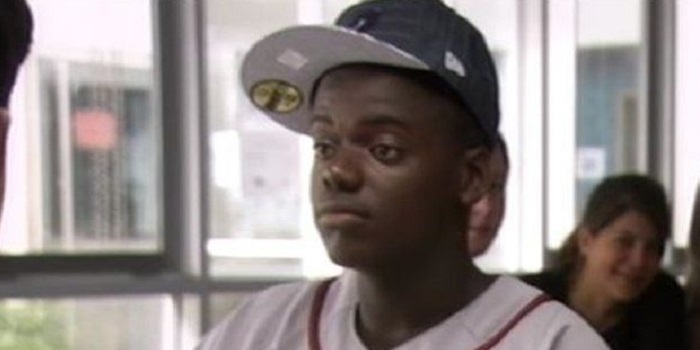 Playing Posh Kenneth was Daniel Kaluuya's big break on the small screen at the time as it propelled him to international prominence. A critically acclaimed British teen drama series, Skins premiered in 2007, introducing the world to an ensemble cast of future movie stars, including Daniel Kaluuya. Spanning over six years, Skins' seven seasons are grouped into three generations with Kaluuya being among the original cast and the first teens who appeared on the show alongside the likes of Dev Patel, Joe Dempsie, Nicholas Hault, and others.
Daniel Kaluuya joined the cast of Skins season 1 and appeared in Episodes 2, 6, 7 and 9. He reprised the role in Season 2 across six episodes. Kaluuya's final appearance in Skins was in season 3 episode 3 but this time, he appeared as a DJ in a background club. Kaluuya's portrayal of Posh Kenneth remains one of his best performances as an actor. While the first season of Skins was criticized for its uncensored portrayal of drug use and sex, it attracted positive reviews from critics and viewers, winning over teens and young adults.
Daniel Kaluuya Is One of Many 'Skins' Actors Currently Dominating The Entertainment Industry
When Daniel Kaluuya joined the cast of Skins in 2007, he was still in the budding stage of his career. Over a decade later, Kaluuya has worked his way to the top echelons of his craft. The Camden-born British actor is currently one of Hollywood's go-to stars with roles in top films such as Sicario (2015) as Reggie Wayne, Get Out (2017) as Chris Washington, Black Panther (2018) as W'Kabi, Widows (2018) as Jatemme Manning, Judas and the Black Messiah (2021) as Fred Hampton, and Nope (2022) as Otis Jr. "OJ" Haywood. He also voiced the iconic Hobart "Hobie" Brown / Spider-Punk in Spider-Man: Across the Spider-Verse to rave reviews and is poised to reprise the role in the next movie installment in the Spider-Verse.
Daniel Kaluuya has scooped many awards since his stint on Skins. For his performance in Get Out, Kaluuya was lauded with a nomination for an Academy Award nomination in the category of Best Actor. More nominations from BAFTA Award, Critics' Choice Award, Golden Globe Award, and SAG Award came his way for the same role. In the same vein, he won the BAFTA Rising Star Award in 2018. Kaluuya became the first Black British actor to win an Oscar when he scooped the Academy Award for Best Supporting Actor for his role in Judas and the Black Messiah (2021). His critically acclaimed role in the biopic also earned him more wins, including a BAFTA Award for Best Actor in a Supporting Role, Golden Globe Award for Best Supporting Actor – Motion Picture, Critics' Choice Movie Award for Best Supporting Actor, and Screen Actors Guild Award for Outstanding Performance by a Male Actor in a Supporting Role.
Overall, Kaluuya has recorded laudable success in his career since he appeared in Skins. While he is not the only star who came out from the British series, he seems to be in a league of his own. Other notable actors who made a name for themselves in the entertainment industry after Skins include Nicholas Hoult (Renfield), Dev Patel (Hotel Mumbai), Kaya Scodelario (The Maze Runner), Hannah Murray (Game of Thrones), Lily Loveless (Sket), April Pearson (Tormented), and Kathryn Prescott (Finding Carter) to mention a few. They all appeared on Skins in their teens and went on to achieve varying degrees of success in the entertainment industry.
He Got the Opportunity To Flaunt His Writing Skills On 'Skins'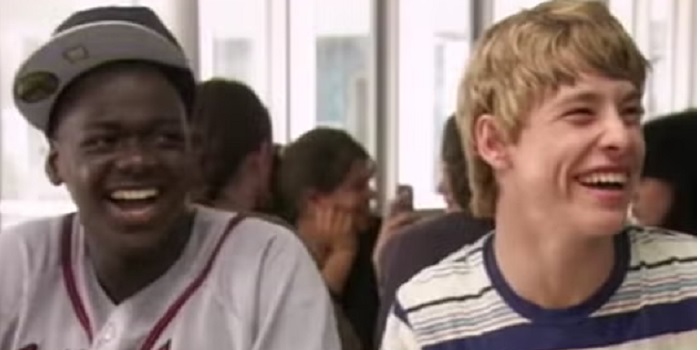 Beyond playing Posh Kenneth on Skins, Daniel Kaluuya also wrote a few epsiodes for the show. While he started as a contributing writer on the television series, he soon began writing full episodes. Kaluuya is credited as the head writer of the episodes titled "Jal" and "Thomas." Subsequently, Kaluuya was recognized as one of the youngest writers to pen a full episode of primetime drama. Kaluuya also cowrote his Skins character's rap track from season 2.