The Evanston, Illinois-born Anders Holm was born on May 29, 1981, and has Swedish, Norwegian, German/Swiss-German ancestry. Holm is a man of many talents, with credits as an actor, comedian, writer, and producer. As an actor, Holm is often cast in live-action or animated comedies.
Since his career kicked off in 2006, Holm has appeared in over 30 productions in film and television. With more credits in television, Holm's most notable work on the small screen is playing Anders Holmvik in his co-created sitcom for Comedy Central, Workaholics. These are 10 things you didn't know about Workaholics' Anders Holm.
1. The TV Shows You Know Anders Holm From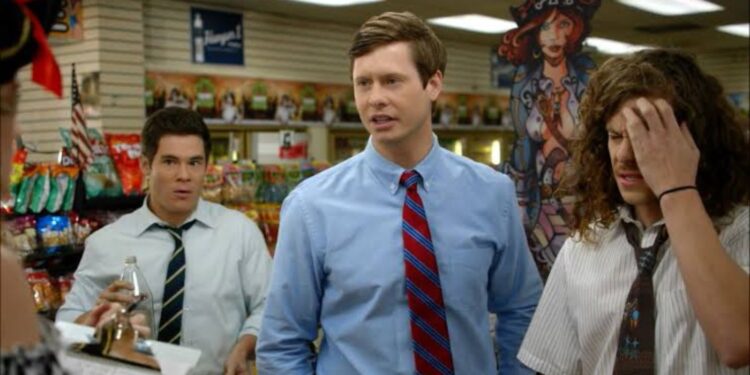 Anders Holm collaborated with Blake Anderson, Adam DeVine, and Kyle Newacheck to create Workaholics. The series began in 2011 and saw Holm play the character of Anders Holmvik, which is basically his name with a "vik " suffix. Anderson and DeVine also had modified names for the series. Workaholics premiered on April 6, 2011, and aired its final episode, after 7 seasons, on March 15, 2017.
Between his time on Workaholics, Holm played Casey Peerson on Mindy Kaling's romantic comedy series The Mindy Project. Holm joined the series' cast in a recurring role, in 2013, as a pastor who became the titular character's fiancé and ex. Holm's character appeared on the show until its final season in 2017. Holm was then cast as Jack in Shonda Rhimes' miniseries drama for Netflix, Inventing Anna (2022).
2. Anders Holm's First On-Screen Appearance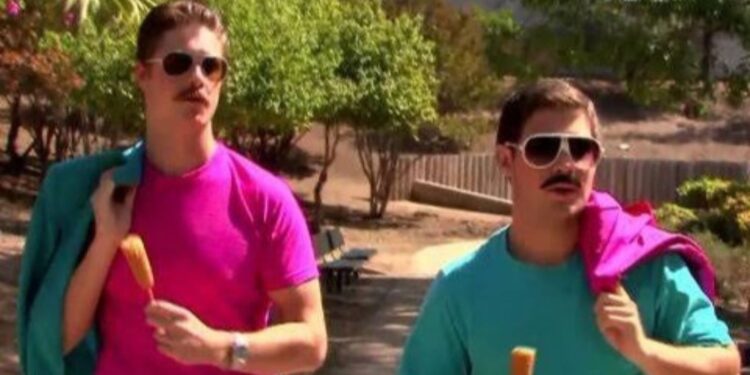 Anders Holm has always been a fan of sketch comedy from a young age. He made and appeared in several short sketch productions. However, 2006 was when his professional acting career began. He co-created, wrote, and executive produced his first on-screen appearance, Crossbows & Mustaches. Holm played the character Bruce Romaine from 2006 to 2008, appearing in 10 episodes of the show. In 2008, Holm starred in a TV movie, 420 Special: Attack of the Show! From Jamaica. He played the character Limahl Spellswell.
3. Other TV Shows Anders Holm Was In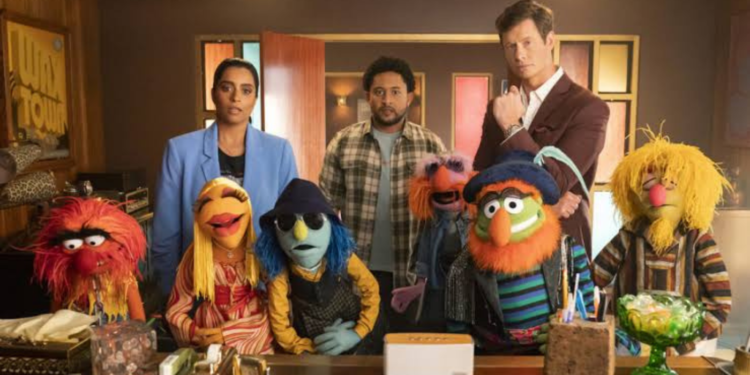 With his love for comedy, Anders Holm has guest-starred in several popular TV shows. In 2012, Holm was cast as the White Guy in Negraph Commercial in an episode of Key & Peele. The next year, he played Zack in Modern Family's "Flip Flop" episode. Holm played Soren Knausgaard in Brooklyn Nine-Nine (2015) and Paul Jackson in the unaired pilot of Mixed-ish (2019).
Holm played Vince in the short-lived NBC sitcom Champions in 2018. He also played JJ in the hilarious Apple TV+ comedy musical series The Muppets Mayhem (2023). Holm is cast in an undisclosed role in the Apple TV+ monster series Godzilla and the Titans. Anders Holm has also been cast in recurring roles in other TV Shows.
4. Anders Holm's Work As A Voice Actor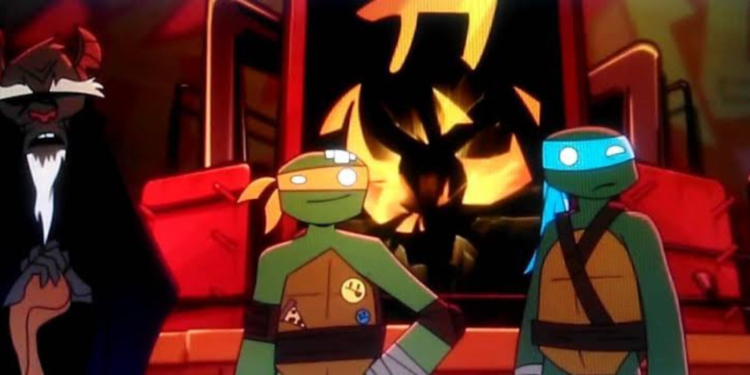 Ander Holm is also known for his work as a voice actor. He has voiced several characters in different animated TV shows over the years. Holm voiced Garret Philanders in an episode of the adult animated TV series High School USA! in 2013. He was the voice of Leonardo in the short animated film Teenage Mutant Ninja Turtles: Don vs. Raph (2016). The same year, he voiced Troy in the adult computer-animated black comedy Sausage Party (2016). In a 2020 episode of Robot Chicken, Holm voiced the Fat Cat and John "Jonesy" Jones.
5. Other Movies Anders Holm Was In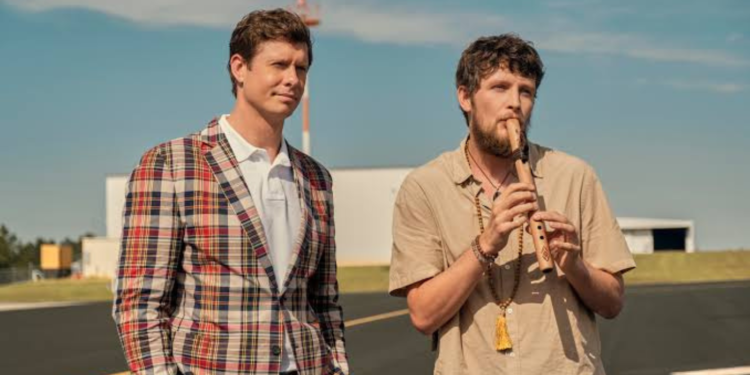 Holm made his film debut with a cameo appearance as Beer Pong Guy #3 in Neighbors (2014). The movie starred Seth Rogen and Zac Efron. Holm appeared in three other movies that same year, with his last appearance as Jake in the black comedy-action political satire The Interview (2014). He was cast in a supporting role as Matt in the successful buddy comedy-drama The Intern (2015). He played Darren in Game Over, Man! (2018) and recently appeared as Lucky Collins in the comedy About My Father (2023).
6. The Actor's Work As A Writer And Producer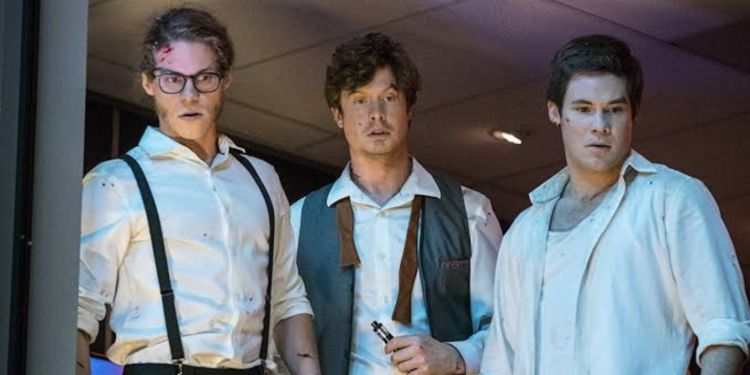 Anders Holm's success in the movie industry hasn't always been on-screen. Holm has an impressive off-screen resúmé as a writer and producer. He's a writer for his co-founded Mail Order Comedy sketch group and Crossbows & Mustaches. Besides being a co-creator of Workaholics, Holm co-wrote all 86 episodes of the show. He's also credited as a writer for Game Over, Man! screenplay. As a producer, Holm produced many of the productions he starred in. Some notable ones Anders Holmproduced include Workaholics, Game Over, Man!, Champions, and The Package (2018).
7. He Has Worked With Several Top Actors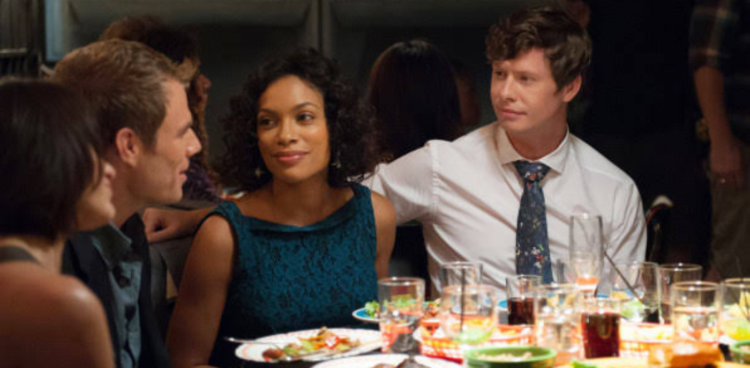 Anders Holm has co-starred with several top-rated actors throughout his film career. In Top Five (2014), where he played Brad, he starred alongside Chris Rock, Kevin Hart, Gabrielle Union, Cedric the Entertainer, and Tracy Morgan. In The Interview (2014), he worked with Seth Rogen and James Franco. Other actors he has worked with include Robert de Niro, Anne Hathaway, and Dakota Johnson.
8. Anders Holm Was A Competitive Swimmer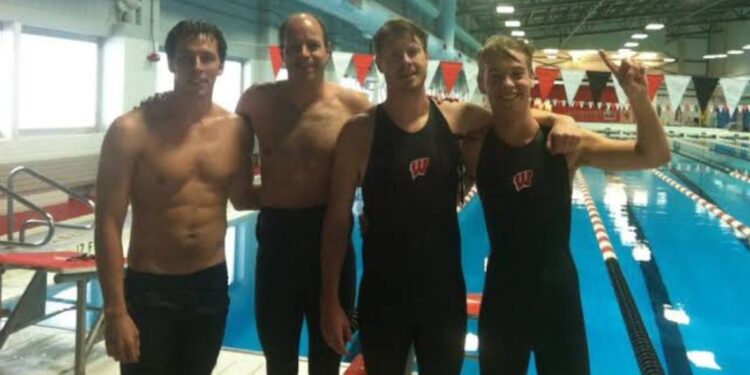 Anders Holm was born and raised in Evanston, Illinois. However, when the time came for college, Holm chose the University of Wisconsin–Madison. The actor and comedian graduated with a Bachelor's degree in History in 2003. However, during his time at UW-Madison, Holm was an active member of the University's swimming team. When he was invited in 2013 to deliver the Charge as a speaker at the University's spring commencement ceremonies, Holm still took time out to swim with the swim team.
9. He Married His High School Sweetheart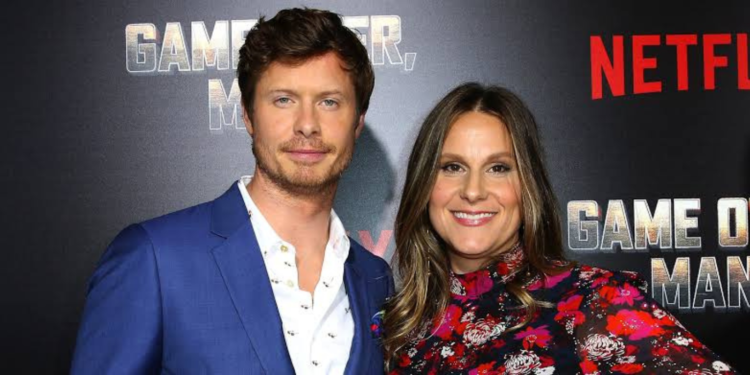 Anders Holm is married to Emma Nesper Holm. Holm first met at a summer camp when he was 12. They attended Evanston Township High School and the same University. Nesper graduated in 2004 with a Bachelor of Arts in Journalism and Mass Communications and Cultural Anthropology. The couple married in September 2011 and had their first child in 2013.
10. He Admits He Watches Lots Of TV Shows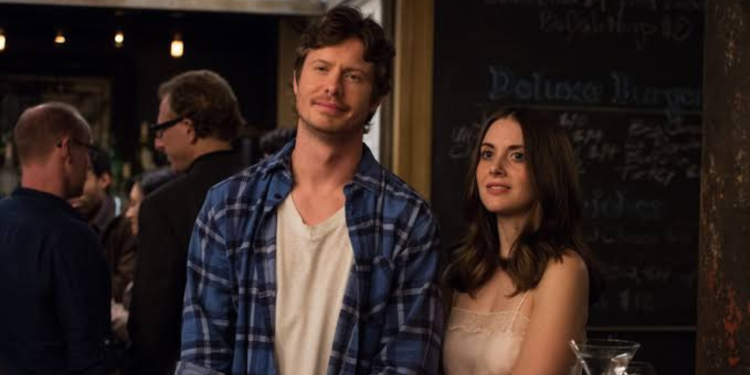 While watching TV isn't necessarily bad, Anders Holm admits to spending a lot of time on it. Not many actors admit to watching television, with some refusing to watch their own films and TV shows. Holm has no problem with it and loves watching old and new TV shows. His favorites include Childrens Hospital, The Office, Parks and Recreation, Eagleheart, 30 Rock, and Modern Family. Anders Holm picks Cheers as his best TV show.
Tell us what's wrong with this post? How could we improve it? :)
Let us improve this post!