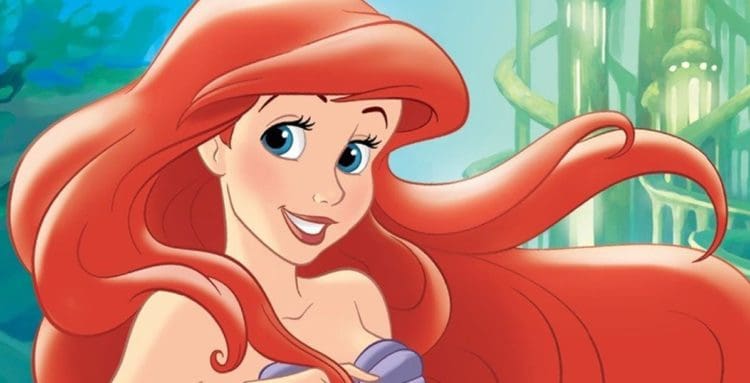 Somehow it feels like a good idea if Ariel was to stay out of the East River if only to make certain that she didn't catch anything just be swimming in the water. It's likely that a lot of people might agree or just pass it off as nothing but a rumor that there's that much junk in the river, but it would likely only take a cursory search on Google to find out the truth. Apparently it's okay to swim in the East River at certain times when the bacteria count is low enough, otherwise, it could come with a very steep price since the risk of infection from the kind of stuff that makes its way into the river after it rains can carry all sorts of foul gunk. One would think that Ariel and Sebastian would be far more sensitive to the conditions of the water around them than many others since unlike land-dwellers it would appear that anything hanging about in the water wouldn't be able to simply dissipate and would hang around a bit longer. Of course, given that the river is constantly moving it's likely that the waters might be safe now and then and not be quite as bad as people might want to make them out to be. Without being there and being able to test the waters though it's a little too hard to know, and without being a New Yorker it's bound to be tough to say anything that people would listen to about anything that goes on within the state.
But barring all that, one reason why it would likely be a bad idea for Ariel to come to New York would be that the city is much, much bigger than the kingdom that Prince Eric lived in, and it's very possible that this kind of a story wouldn't have a Disney ending to it, especially with Robot Chicken at the helm. It kind of all depends on if she would still be getting a pair of legs though since if she had to swim everywhere in New York she might find that not all of the rivers are quite as easy to navigate since in a big city the possibility of more pollution and less reputable waterways is bound to hamper anyone that has to rely on the water to survive and move about. Plus, seeing Ariel come to New York makes it feel that she might be way in over her head and that all the songs in the world wouldn't be able to help get around. The point has been made in the past that Disney princesses can make anything happen with a pleasing application of song, but outside of a Disney movie, it feels likely that Ariel and Sebastian would be tucking tail and swimming as fast they could for their home.
With that being said it does make one wonder what a live-action Little Mermaid movie is going to look like since the live-action Disney movies that have been made thus far have been pretty popular and haven't been too graphic, even when the scene tends to call for it. But it's easy to wonder how the final scene with Ursula is going to play out since one has to recall that once she had Triton's trident and crown she grew to enormous size and took her sweet time to try and destroy Ariel, but was eventually stabbed to death by a ship that Eric commandeered. Thinking about that in live-action is kind of at this moment since one has to think of all the different variables that would go into this type of scene. The dynamics of it would have to change for a live-action movie without any doubt, since the distance that Ariel fell to the seafloor once Ursula had created the whirlpool should have crushed her, and the steering of the ship does feel as though it would have taken a lot of luck and great timing on Eric's part since anything could have happened at that point to throw the ship off course.
But that's getting kind of technical for a movie that's not even close to being done, as far as anyone knows. It does feel as though the live-action movie will still feel a little bit of criticism as it comes close to completion and release, if only because people are bound to say something, anything, just to get their own point across, rather than take the story for what it is before trying to inject their opinion. It's easy to admit that I've been judgmental of said ideas in the past, but at the end of the day, seeing what is actually presented is important before really laying into anything with an opinion. Until that point, trying to divine just what might happen isn't the worst thing a person could do.