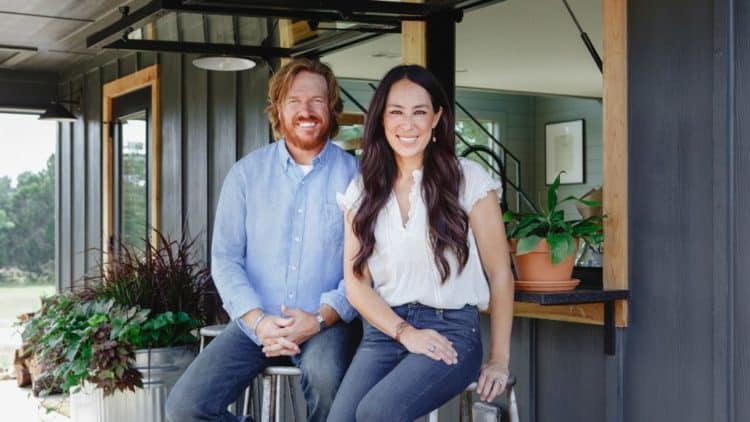 Chip and Joanna Gaines are among the cutest couples in the world. They have had shared various beautiful and meaningful moments. It is not a surprise to say that a fateful encounter at an auto shop brought these two hearts closer. It took them a little time to develop a strong bonding and to become a power couple. If you are a fan of the HGTV show called Fixer Upper, you might have an idea that Chip and Joanna Gaines, or you can call them the Gaines, belong to Baylor University. However, they didn't get a chance to meet there. Chip once revealed that he had heard about her, but it took them a lot of time to get together and to actually know one another.
Chip and Joanna Gaines – Love in the auto shop
Here the love between Chip and Joanna Gaines was not in the air but in the auto shop. Once Chip had visited the auto shop where Joanna was working to get his car fixed! He stumbled on a picture of 23-year-old Joanna that was present on the wall. "I knew I'd marry her one day just by the picture on the wall," Chip spoke to Popsugar. So it was basically love at first sight. Chip had a gut feeling that no one could be his life partner but Joanna. Afterward, he kept returning to the same auto shop with fresh repairs and different excuses. He hoped to win the heart of Joanna one day. Finally, in 2001, they went on a first date by complimenting the lady on her car commercials.
The marriage finally happened
2003 was the beautiful year of their lives. Chip and Joanna Gaines married. "At first, I couldn't believe how kind Chip was—he had kind eyes, and made me laugh a lot. I knew he was the one because I knew I could trust him," Joanna once told Popsugar. They now have five kids. The names of these children are Drake, Duke, Ella Rose, Crew, and Emmie Kay. The business ventures of Chip and Joanna Gaines are quite impressive, but more than this, their kids are impressive. We can call them among the most beautiful and coolest celebrity kids.
In 2018, when the couple announced that they would end Fixer Upper, they made it clear that they wanted to put their kids first. Drake is 16 years old, Ella Rose is 14 years old and Duke is 13 years old. On the other hand, the age of Emmie Kay is 11 years and the age of Crew is 3 years. "They're so young, and we want to give them the chance to have a normal childhood," Joanna said. "Family is the most important thing in the world." It is natural for Chip and Joanna Gaines to love their kids, but their children also love their parents and like to spend maximum time with them. This is what makes them too loving and caring. The five children have been practically grown up on the HGTV show. They often make cute cameos on their parents' Instagram and other social media accounts.
A little about the five children
Drake Gaines is the eldest kid of Chip and Joanna Gaines. He likes sports and likes making appearances on his parents' social media posts. He is reportedly named after the historic Drake Hotel of NYC. Last year, this lovely kid got his driver's license. Ella Rose Gaines, on the other hand, is another cool celebrity child. She is younger than Drake but is the oldest daughter of Chip and Joanna Gaines. Like her mother, Ella Rose has a love for interior design. Joanna thinks that Ella has a lot of habits and skills similar to her. For instance, she loves cooking and designing the house.
Duke Gaines is big on sports. Like his dad and elder brother, he loves baseball. Joanna once revealed that Duke and his elder sister Ella want to have a farm truck to sell vegetables and fruits. What makes Duke Gaines unique is that he doesn't take no for an answer. He wants his parents to say yes to everything he demands or asks. Emmie Kay Gaines is younger than Ella. He is not like her mother. Instead, she is a plant enthusiast, loves chocolate chips and cookies, and is somewhat religious. Joanna once shared on social media that she was proud of the way Emmie practices religion. Crew Gaines is the youngest member of the family. He was born in 2018. He likes to be in the kitchen when his mother cooks food. Besides, he loves watching the show titled Magnolia Table. He often asks his parents to bring him to the beach. He likes fishing.Chip and Joanna Gaines