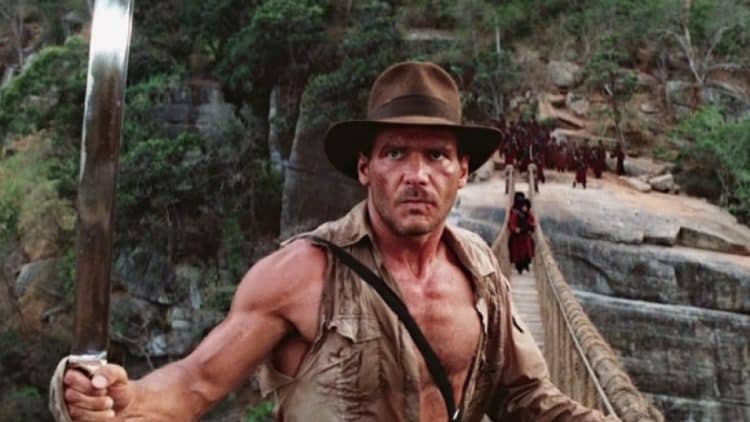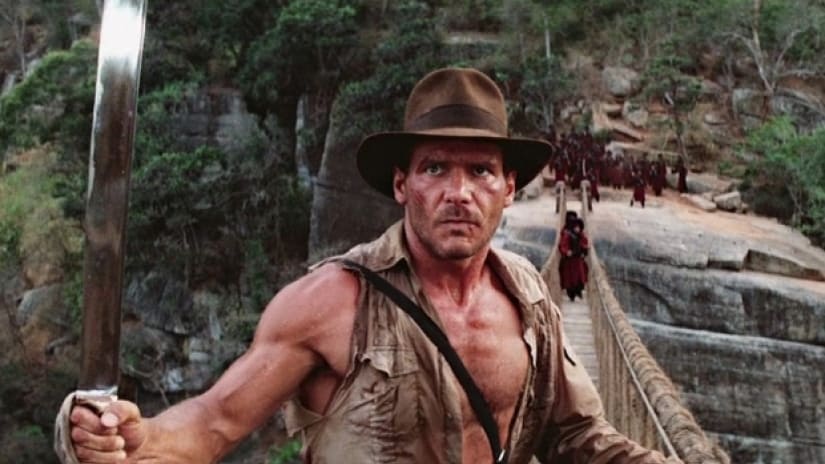 It's not too hard to believe that some folks are protective of characters that they've helped to cultivate and create throughout the years. Indiana Jones is after all a name that we associate with one person since he's been the face of the franchise for so long, but thinking that he couldn't possibly be replaced or be given over to another actor seems to ignore one very significant fact: his story has never been fully told. We've gotten to see him go after a few mysterious artifacts, a couple of them far bigger than others in terms of how well-known they are, but there seems to be a lot in Indiana's history that we don't know as much about. The Last Crusade starts off with a young Indy going after a relic that he comes back to capture as an adult, meaning there was an adventure that predates the movie but was never fully explained. There's simply too much to this character to explain and to showcase to think that Harrison Ford would be the end-all of the franchise.
Even if he's thinking that his character will get killed off in the next Indiana Jones movie as Matt Miller of Esquire writes, it still doesn't justify him thinking that the role is his alone. It's very true that he made the role and he's the reason why so many people love the movies. But even with a dead Dr. Jones there's lifetime of stories waiting to be told in the Indiana Jones franchise and to simply stop it there would be, well, it seems like it would be a split decision. Some people would like to see the franchise end finally while others would love to see it keep going. The downside to keeping it going is that Harrison Ford is in his 70s now and isn't about to go running all over the place like he used to. Even looking as good as he does for his age it just isn't as possible. Ending it entirely though seems like it would strike a sour note among the fans and possibly cause a lot of people to run to their keyboards and start voicing their displeasure through comments and petitions seeking to bring it back. That seems to be the trend these days doesn't it?
Anyway, with the thought that there are more adventures to be had and ticking Ford off by bringing someone else on to play a younger version of him it does seem as though there's plenty of material to work with. There have been some ideas for Indiana Jones films in the past that seem downright silly and as though they were created from a 50s-minded writer, all you have to do is go over to Den of Geek! and read up on Simon Brew's article to see what might have been. In truth a few of the ideas seem to hold a great deal of weight, especially with the movies that have come out in recent years. But incurring the wrath, or at least intense disappointment, of Harrison Ford might be keeping some people from really pushing forward with the idea, at least for a little while.
Let's put it this way, the Indiana Jones TV show wasn't good enough to keep up with the movies, but continued films would be a great idea to keep the franchise alive and dig deeper into Jones' life to see just how he became the globe-trotting archaeologist/adventurer he turned out to be. Plus, it would put a spotlight on his past and show how he met a few of the people in the movies that turned out to be his greatest allies, like Short Round, Marion, Sallah, and many others. Gaining access to those adventures in the form of a movie would be priceless to many a person since the legend of Indiana Jones is something that's spanned decades now and has belonged to the fans in a big way. Some folks might be able to understand Harrison Ford's inability to really let the character go and be given to someone else, after all he's been a part of the Indiana Jones legend for a long time now and seeing someone else take the reins would be kind of hard. But all in all it would be a great thing to see since the whole passing of the torch moment wasn't meant to go to Shia LaBeouf in the last movie. That would have been something of an insult to the fans as many have felt.
But handing over the role to someone that could do justice to Indy's past seems like it would be a great idea, and whether or not Ford agrees or even budges on this matter doesn't seem to be a big issue. Like it or not, it could happen.