Straight out of Harlem, Amin Joseph cast his name in stone on the streets of Hollywood through his steadfast commitment to his craft. The American actor, director, and producer made his modest debut in the mid-2000s. But his exceptional talent steadfastly secured his spot among the most accomplished stars in the competitive industry. Joseph is renowned for his compelling performances in movies like The Mist (2007), G.I. Joe: Retaliation (2013), Dope (2015), and Baywatch (2017). He has also carved a niche for himself on the small screen while expanding his horizon with behind-the-camera roles.
Since 2017, Joseph has been gracing the set of the American crime drama television series, Snowfall. The American actor portrays Jerome Saint in the series and also works behind the scene as a director. Beyond churning out entertaining content, Amin Joseph aims to use his platform to address social vices. He also hopes to inspire young people, especially from the Black community. In all, his collaboration with the late John Singleton left a great impact on Amin Joseph's storytelling skills and all-around initiatives.
Amin Joseph's Early Life and Educational Background
Amin Joseph was born on April 26, 1980, in Queens, New York City, New York. However, he was raised in Harlem, New York City, to an Antiguan father and a South Carolinian mother. Growing up in Harlem exposed Joseph to societal issues facing the Black community. Some of which he has used his position as a Hollywood star to address. His lifetime experience has also contributed to his versatility across the board.
For his education, Amin Joseph attained up to college level. He started honing his skills in the performing arts in his youth which saw him intern at the World Famous Apollo Theater in Harlem. Joseph is a Rice High School alum. He later attended Howard University and moved to Los Angeles after his graduation to explore the opportunities in Hollywood.
Highlighting Amin Joseph's Notable Career Achievements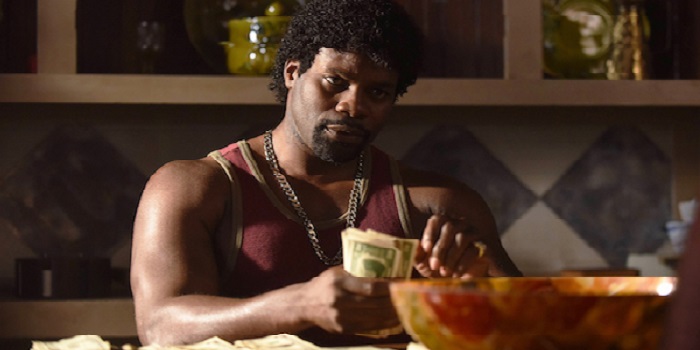 Amin Joseph made a dramatic debut as an actor in 2004 with three roles on the big screen. His debut offerings can be seen in Rage and Discipline, 107 Street, and Take Out. His career trajectory didn't follow up at the speed he started with as he continued to appear in minor roles. In 2007, Amin Joseph Appeared in his first major project – The Mist. For the rest of the 2000s and 2010s, he was in a few notable films, including Jada (2008), The Expendables (2010), and Titanic II (2010).
He made his small screen debut in one episode each of The Shield and Shark. Subsequently, he joined the main cast of Zane's Sex Chronicles in 2008. After, he made brief appearances in a few series, including The Protector, Sons of Anarchy, NCIS, and Issa Rae's Awkward Black Girl. He went on to pick up his next main cast gig on Zane's The Jump Off in 2013. Joseph appeared as a recurring cast member in Transparent and Donny! in 2014 before landing his most notable role as Jerome Saint in Snowfall in 2017. He has been part of the main cast of the American crime drama television series since its 2017 premiere.
Amin Joseph made his directorial debut in a comedy short video titled Tummy Comeeatcha: Chicken Waffles in 2011. The same year, Joseph directed 10 episodes of Lbs. His additional directorial credits include two episodes of Fat Ass Anonymous and Snowfall. As a producer, Joseph has at least 10 credits to his name. He produced the episodes he directed on Lbs, as well as other notable films and TV shows like Send Help, To Live and Die and Live, The Royal, Professor Mack, and Call Me King. The latter is one of the works of Amin Joseph's production company, Dark Energy Pictures.
His Awards and Nominations
It has been a good ride thus far for Amin Joseph in his foray into the entertainment industry. While he is yet to take home any award, he has bagged about eight nominations. He was a 2016 nominee at the Black Reel Awards in the Outstanding Actor, TV Movie, or Limited Series category for his role in Stock Option. He was nominated for another Black Reel Award in 2021 for his laudable role in Snowfall.
Joseph scooped his first BET Award nomination in 2023, competing for the coveted position of Best Actor, which Damson Idris won. He has also gained recognition for his directorial effort in Snowfall as a 2023 nominee for Outstanding Directing in a Drama Series. The actor has joined the list of nominees for Image Awards (NAACP) and The Ambies.