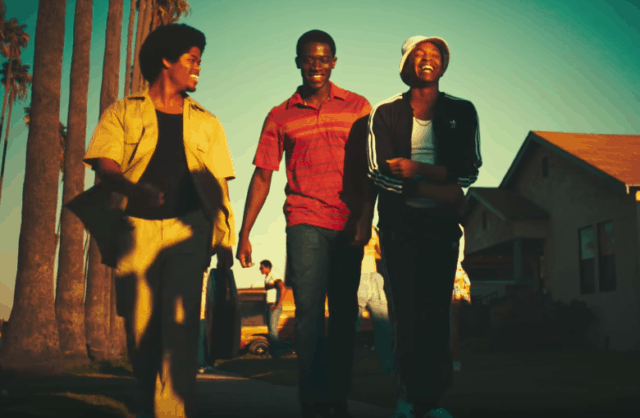 Given its name, it should come as no surprise to learn that Snowfall is an American crime drama set in the city of Los Angeles during the crack epidemic from the 1980s to the 1990s, meaning that it will cover how said event changed its culture as a whole. So far, no more than a single episode of the first season has been broadcast on FX, but what we have seen shows a lot of promise.
Here are five reasons that people should be watching Snowfall:
Set in a Real Time and a Real Setting
The crack epidemic happened in the not so distant past, meaning that some of its consequences can still be seen in current times. As a result, people who are interested in understanding more about the present as well as the past should watch Snowfall to see whether they want to look more into it or not. After all, while fictional media is a poor method for people to learn about historical periods, there can be no doubt about the fact that it makes for an excellent introduction to the same, thus inspiring interested individuals to learn more on their own initiative.
Feels Real
Speaking of which, the people behind Snowfall have put significant time, effort, and other resources into the finer details, so much so that the sights, sounds, and textures of the TV show seem authentic for the period. For example, the light of summer in the first episode is seen through a filter of smog, which was even worse in those times. Better still, those finer details are put to excellent use in the narrative, as shown by how the light of summer contributed to the creation of a paradisaical setting predating the arrival of crack in local communities.
Multiple Narratives
Snowfall doesn't have one but rather a number of main narratives, meaning that there is bound to be one that is suitable for each viewer's personal preferences. For example, those who are uninterested in watching the teenage Franklin Saint take his first steps towards becoming a crack dealer might be more interested in either the wrestler Gustavo Zapata who serves as a cartel enforcer on the side or the CIA operative Teddy McDonald who uncovers a CIA-approved cocaine smuggling operation meant to provide funding for right wing militants in South America.
Outstanding Performances
A number of reviewers have spoken out about the outstanding performances provided by the people playing the characters on Snowfall, which make it that much easier for viewers to understand what is happening as well as why it is happening. For example, English-born Damson Idris's performance as Franklin Saint makes it clear that he chose to become a crack dealer because he saw no other options besides going on to college, which was rejected because he didn't want to feel even more of an outsider than at his current school. Even then, it can be seen that Idris is still scared of what is happening, which is rather understandable because in the end, he is still just a teenager getting pulled deeper into a life that is packed full of risks.
Unique Vibe
There are numerous TV shows that have focused on the drug trade in the United States. However, Snowfall has a livelier feel to it that makes its content seem more interesting, perhaps because such TV shows often choose to use a colder, more detached perspective to makes it difficult for viewers to understand the minds of the participants. As a result, for people who love crime dramas but have had their fill of more conventional stuff, Snowfall's unique vibe could be what is needed for them to get back to watching TV.