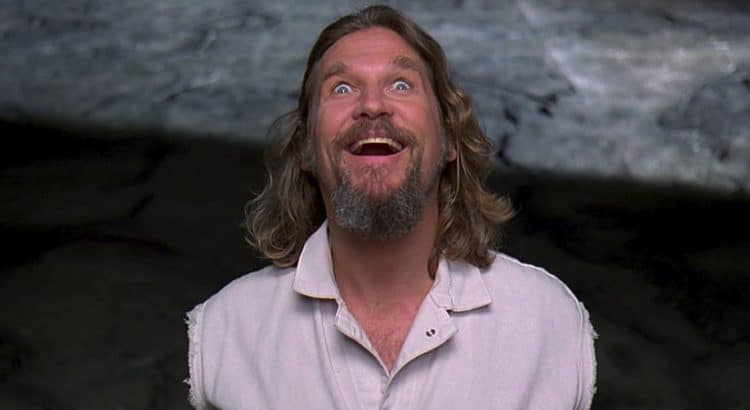 They say there are only two kinds of people in this world — the ones who hate weed and are therefore a hateful clan, and then, the ones who love weed and therefore, love just about everything else. And while anyone who has smoked pot will agree with this deduction, those who haven't won't. And therein lies the travesty that surrounds all things marijuana! Well, while we would love to go on and on about this interesting debate, we do have a list to get to! And the list is just as interesting as this debate — Marijuana Movies That Will Make You Want to Smoke Up. So, let's get going!
The Cheech & Chong Franchise
Cheech Marin and Tommy Chong accomplished quite a lot for themselves on the ground and had a great number of fans enjoying the standup routines as well as their recordings that openly proclaimed their counterculture beliefs and especially their love for all things marijuana. But what truly brought this comedic duo to the masses and made them the evergreen hippies they are today, was the Cheech & Chong movie franchise. And we are not just talking of the long lineup of movies including Up in Smoke, Cheech and Chong's Next Movie, Nice Dreams, Things are Tough All Over, Still Smokin, Cheech & Chong's The Corsican Brothers, Get Out of My Room, Cheech & Chong: Roasted, and Cheech & Chong's Animated Movie, where they were the central character either! We are also talking about the many secondary films that were inspired by the iconic partnership of these two, as well as the guest appearances they made in so many side projects. In addition to their many albums and singles that contributed to their popularity, the visual treats they served all went down towards making Cheech & Chong the most iconic duo in weed history.
Dude Where's My Car?
For some reason, it's not that difficult to imagine all the trouble that Ashton Kutcher could get himself into even when he's not high, but when you add weed and an equally notorious Seann William Scott to the mix, you know you're in for an extraordinary treat indeed. And that's what Dude, Where's My Car? is all about! With Ashton playing the role of Jesse Montgomery III and Seann playing the role of Chester Greenburg, the movie is a hilarious ride through the antics of not just the comedic duo but also the misadventures they trigger not just with their fellow earthlings but with two groups of aliens too — one of which is out to destroy the planet, and the other, out to protect it. Oh, and while Seth Rogen and even Jake Gyllenhaal had auditioned to be a part of the movie, we somehow think that Ashton and Seann did prove to be the winning pair after all. While some might argue that the movie isn't funny enough to be counted among the best weed movies out there, we believe that one has to be under the influence of a certain herb in order to unravel the true worth of Dude, Where's My Car?!
Smiley Face
What's better than Anna Faris? An Anna Faris high on cannabis! A happy and fun-filled adventure that begins with eating cupcakes laced with cannabis and ends with pages from a Communist Manifesto strewn all over Venice Beach (we just can't explain to you the plot of the movie here, and in fact, anywhere — you have to watch it to believe it), Smiley Face is a wonderful ride that has Anna Faris' trademark humor written all over it. Oh, and it also has the otherwise dashing and hunky John Krasinski playing the role of a nerd. This one's among those movies that you can watch over and over again — and no, you do not have to be stoned to go on this marathon — and still be excited each time one of its hilarious sequences plays out. Truly an Anna Faris gem that shows just how this brilliant comedian can carry a movie on her strong comedic shoulders solely based on her ability to impress audiences with her quirky yet bang-on acting skills, this one makes for quite the tribute to all that Anna's brilliance and brand of humor stand for. Voted by stoners across the world as a legit stoner movie that is best enjoyed when high, Smiley Face, just like the name suggests, is indeed all smiles!
Ted and Ted 2
With some of the most hilarious and over-the-top scenes dedicated to their love for weed (the one in Ted 2 where they accidentally stumble across a weed farm, for example) both Ted and Ted 2 are a lesson in building friendships over long relaxed sessions of sharing joints together. And going by the amazing bond that exists between John Bennett and Ted the talking and rebellious stuffed bear, it sure seems like a smoke-filled room does more for friendship than anything else! With Mark Wahlberg and the voice of Seth MacFarlane leading the way in both movies, and Mila Kunis providing the love interest in the first movie and Amanda Seyfried in the second, both the Ted movies take audiences on a ride that may not have the protagonists on a high all the time, but sure make it all seem like just that! And with Seth hinting at a third movie even as late as September 2021, we just can't wait to go another ride with these two best friends who leave no stone unturned when it comes to cementing their bond over a shared joint! Oh, and there are those exciting adventures and battles against authority too!
Pineapple Express
When a movie has an entire sequence on joint engineering, you know it's got to be a good one! But wait, there's a lot more to Pineapple Express than just mastering the trifecta. This one has marijuana-inspired adventures that you just wouldn't have expected given the first few sequences, and to think that it is actually woven around a plot that has murder, corruption, and greed at the center of it all! But hey, when you have James Franco, Seth Rogen, and Danny McBride leading the way, you should know that no matter how serious the central plot may be, there will always be a peripheral view that is filled with marijuana-filled humor that only these actors can pull off! With hilarious lines throughout the movie and equally hilarious twists and turns that have you wondering how two pot-filled weirdos could even escape from really dangerous gangsters, Pineapple Express is one of those weed movies that promises to take you on a wild ride even if you are sober, and delivers too!
The Harold & Kumar Franchise
When Harold and Kumar get together, you know it is bound to be a smoke-filled adventurous affair! And that's exactly what the Harold & Kumar franchise is all about! It all began with Harold & Kumar Go to White Castle in 2004, a movie that has a couple of innocent-looking Asian-American kids making the rounds of New Jersey to satiate their want for White Castle burgers and facing some of the funniest challenges along the way. And soon enough, the audiences wanted more! So along came Harold & Kumar Escape from Guantanamo Bay in 2008 and A Very Harold & Kumar Christmas in 2011. And what's more, even as late as 2021, when Kal Penn was posed with the question of whether or not yet another Harold & Kumar movie would see the light of day, the response was a very hopeful "I believe so." Led by the hilarious duo of John Cho and Kal Penn and loads of weed to back them up each time they decide to take on the world in their own quirky ways, every movie in the Harold & Kumar franchise makes for a great watch. It it's endless laughter and good-hearted humor you seek, you only have to light up any of the movies in the series to get what you want!
The Big Lebowski
Conan O'Brien called The Big Lebowski "a piece of Americana" and we agree! An iconic movie with the equally iconic Jeff Bridges playing one of the most memorable roles of his career, this one is a black comedy crime film that revolves around mistaken identity, a kidnapping, and a complex plot that keeps the audiences on their toes throughout. With fans calling it a masterpiece and a stress reliever among other things, this one was yet another offering from the Coen brothers, and in more ways than one, had their unique style of experimentation that always left the film world with another great work. Painstakingly carved characters, excellent writing, and comedic brilliance make every sequence of The Big Lebowski a great one, and when it is difficult to pick out only a few scenes that tower above the rest, you know the movie will make for a great watch indeed!
This is the End
Hollywood has often viewed apocalyptic plots with bloodshed and mayhem, and of course, zombies and vivid ways to help these creatures meet death, again. But not this one! This is the End is an apocalyptic movie with a twist, and of course, the one ingredient helping this twist take shape is marijuana. With a star cast that immediately makes you sit up and take notice — James Franco, Jonah Hill, Seth Rogen, Danny McBride, Jay Baruchel, Craig Robinson, Micheal Cera, and yes, Emma Watson and a host of other top-notch celebrities too — this one's pretty cool all the way. From lines like, "Hermione stole all of our shit…" and "No, I'm not okay! Fuck your house, Franco…" to all the celebrity faces — there's Rihanna too — who meet an early end, there's so much that keeps this movie going. Watch it to redo your top comedy actors of all time, coz this one simply rewrites the way a bunch of actors can pull off comedic sequences, all in the midst of an apocalypse too! Oh, and did we tell you that every actor is this one plays themself? That makes This is the End even more interesting and funny in so many ways!
Dazed and Confused
For a storyline that takes place only across one day, and a car that only has ZZ Top tracks playing with the protagonists driving around in it thoroughly dazed and even more confused, Dazed and Confused didn't just get the name right, but the very idea of a high school movie too. And for that alone, this one deserves to be on this list. But then, that's not all the movie is famous for! For one, this one has a cast that would put an Oscar ceremony to shame. Most members of the cast would go on to become stars in their own right, and yes, we're not just talking stars with a couple of movie hits to their name, pun unintended, but stars who lead the industry with brilliant works that win a host of awards and nominations. Oh, and if this cast were to be hired today, they would cost studios more than they've ever spent on one. Don't believe us? Well, maybe this list will convince you! Mathew McConaughey, Renee Zellweger, Ben Affleck, Milla Jovovich… and this is just the start of the list! Well, apart from this interesting hue, the storyline itself is amongst the funniest, and frankly, only a marijuana movie would make so much sense in a setting that doesn't really add too much to the plot! And yet, there are no cliches in this one. All there is to experience is the carefree night you can have only with the best friends you ever. A perfect description of a cult movie that took a while to gain a fan following, Dazed and Confused leaves you high in more ways than you can imagine. For a 70s movie that was made in the 90s, this one sure rocked!
Easy Rider
If the line "It's the story of a man who went looking for America, and couldn't find it, anywhere…" doesn't get you hooked, even a glimpse at the trailer surely will. Easy Rider is one of those movies that never seems frivolous and in fact, at every stage, transforms into something that's quite the opposite, and all along, introduces us to truths and insights that leave us a lot more educated than before. A counterculture film that is considered a milestone in American filmmaking, this one has Peter Fonda, Dennis Hopper, and a talented Jack Nicholson taking the audience on a motorcycle ride through the US, exploring all that it has to offer and trying to make sense of all that it grabs in return. Deep, meaningful, and unfortunately, heartbreaking too, Easy Rider is a lot more than just a marijuana movie on the road. It is powerful to its core and every time you watch it, you will discover something more to think about and learn from.
All Things Must Come to an End, Just as All Joints Do!
As we wrap up this list of Marijuana Movies That Will Make You Want to Smoke Up, we only wish that with or without the obviously calming effects of marijuana, the world was a calmer and more tolerant place. A place where people from different walks of life simply saw in each other the good they brought and thought more about the good they themselves could bring instead of singling out differences and creating a ruckus! Oh, and we don't need to do drugs to spread some love, people! We can do loads of that even without getting high!